The perfect top, the best pants, and a fabulous jacket make up a great outfit but the right accessories… BAM! They make a stunner. Especially with the accessory trends making the rounds in 2022!
If you're even the least bit interested in fashion then you've probably heard that accessories can make or break your outfit. You can go from a meh 'You look good!' to a 'Damn! I wanna be you' in minutes and who wouldn't want that!
To learn the art of accessorizing is a rite of passage for any budding fashionmonger. They are the smallest elements that make the biggest changes. If you're someone looking for a versatile wardrobe then what better than to keep up with the accessory trends of today and tomorrow.
And if such is your wish then you've come to the right place and I, like a genie, shall fulfill it!
Let's check out the top 11 accessory trends taking this season by storm!
Colorful Beads
So yes, they may sound a little childish but hear me out! Remember those colorful beaded necklaces we made when we were kids they're totally in fashion right now and covering the accessory trends of 2022
Pair them with a sundress for a brunch date or accessorize your swimsuit for a fun look at the beach! Summer, Colors, and Sun… what could be better?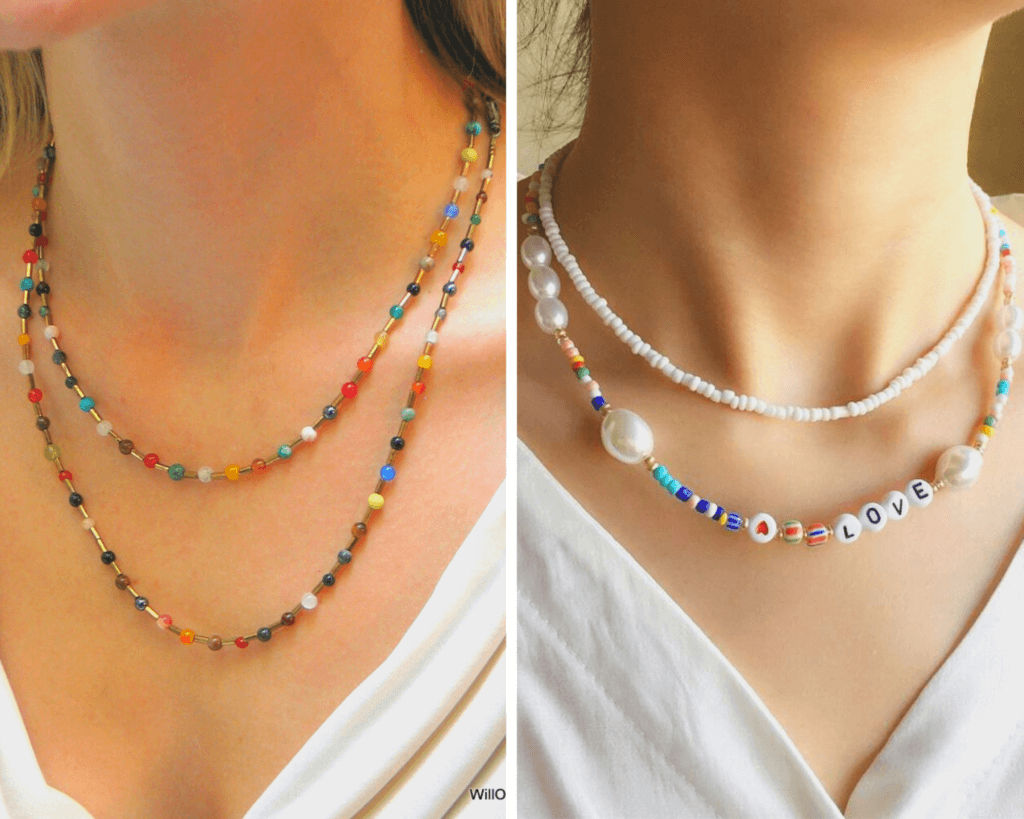 Mismatched Earrings
Go down the memory lane and bring up that hilarious memory of Poo in K3G wearing mismatched sandals, well she called it! Okay.. partly called it.
Mismatched earrings are in and if your earrings are still matching then what are you even doing sweetheart? And the best part is that you don't need to buy anything, just go and search through your jewelry box for two pieces that work together! opt for these best accessory trends in no time!
Opt for a more subtle look or go all out and channel your inner drama queen, after all, we only live once! Boring is out. I said what I said.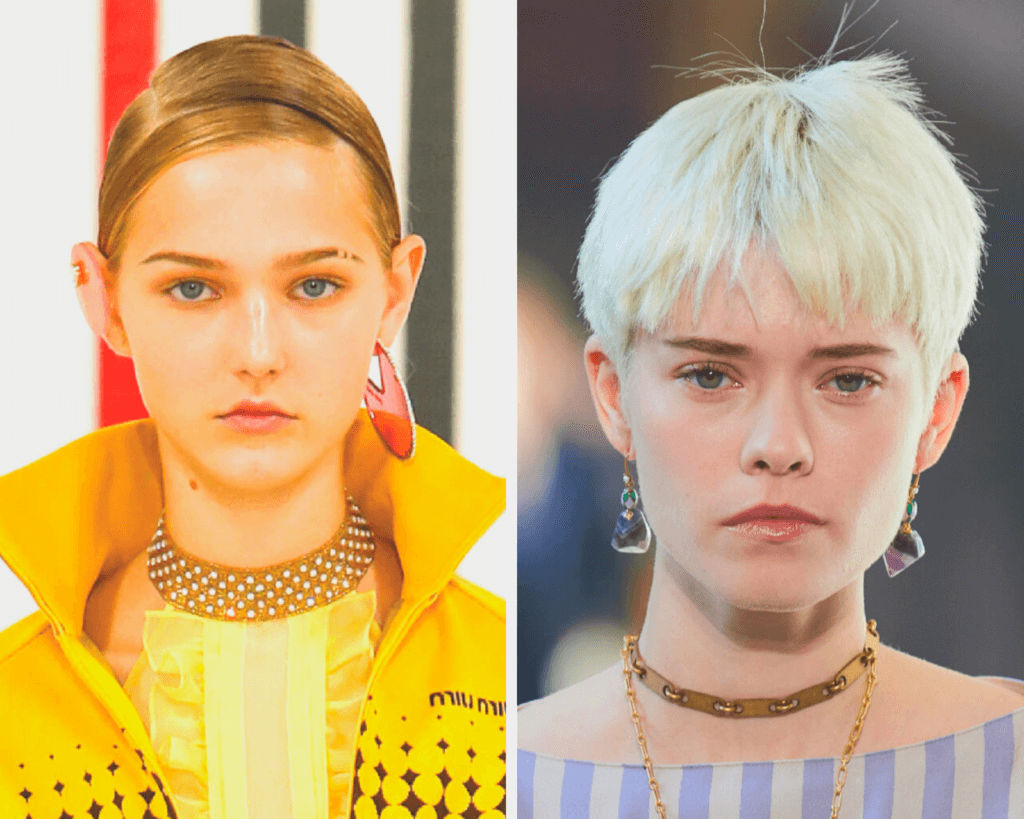 Pearls
Pearls are classic and the most versatile so there is no doubt that you should include them in your wardrobe! Accessory trends of 2022 has brought about an upgrade so definitely go for them. They are no longer just grandma's heirloom pearls. 
Add pearl drop earrings or pearl charm bracelets and rings to your outfit for that added extra chic! Bonus points if you mix two trends into one look like the mismatched pearl earrings below.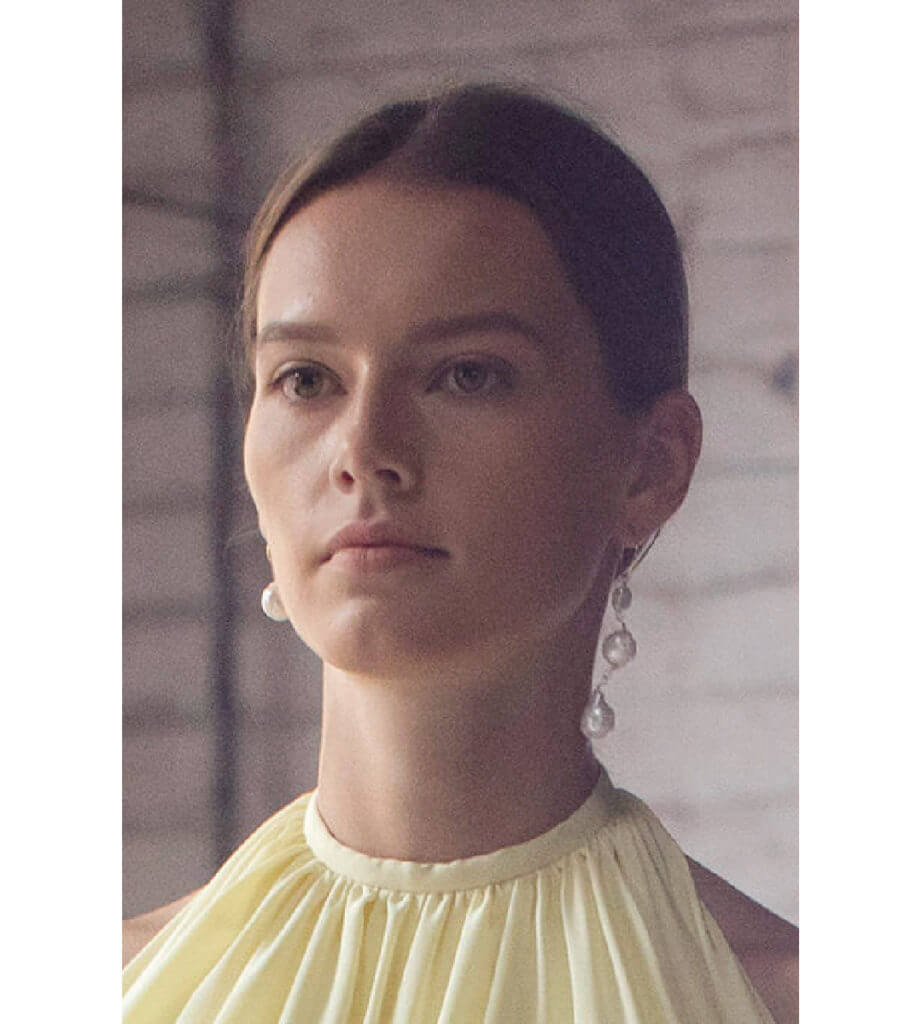 Thick Chains With Pendants
A strong piece of jewelry can make a simple outfit look elegant. A plain shirt and well-tailored pants may have you looking good but the statement neckpiece with thick chains and pendants are what catches the beholder's eye. It accounts for one of the most alluring accessory trends of 2022!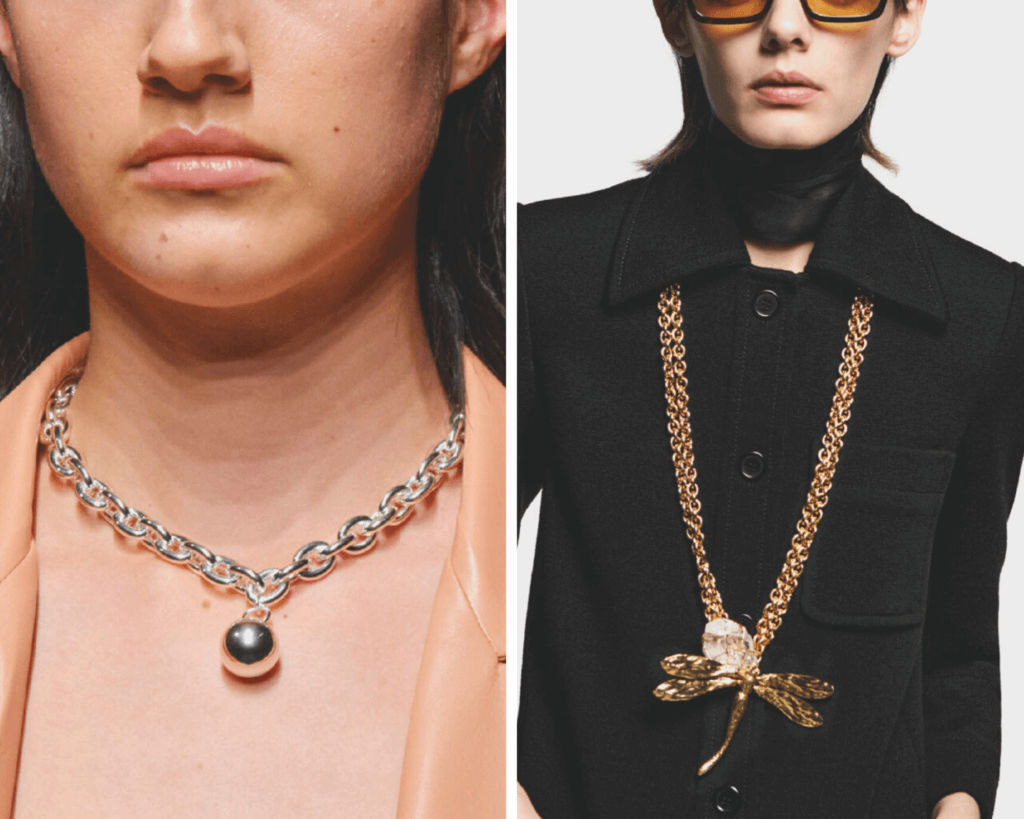 Uber Long Necklaces
For far too long chokers have been the 'it' neck adornments and don't get me wrong I love them. But every once in a while I like to switch it up so if you feel the same then adopt these long necklaces that reach your upper waist. Pair these accessory trends of 2022 with plain blouses and add a blazer for a more business casual look. Nobody said you had to be sans jewelry to ace that board meeting!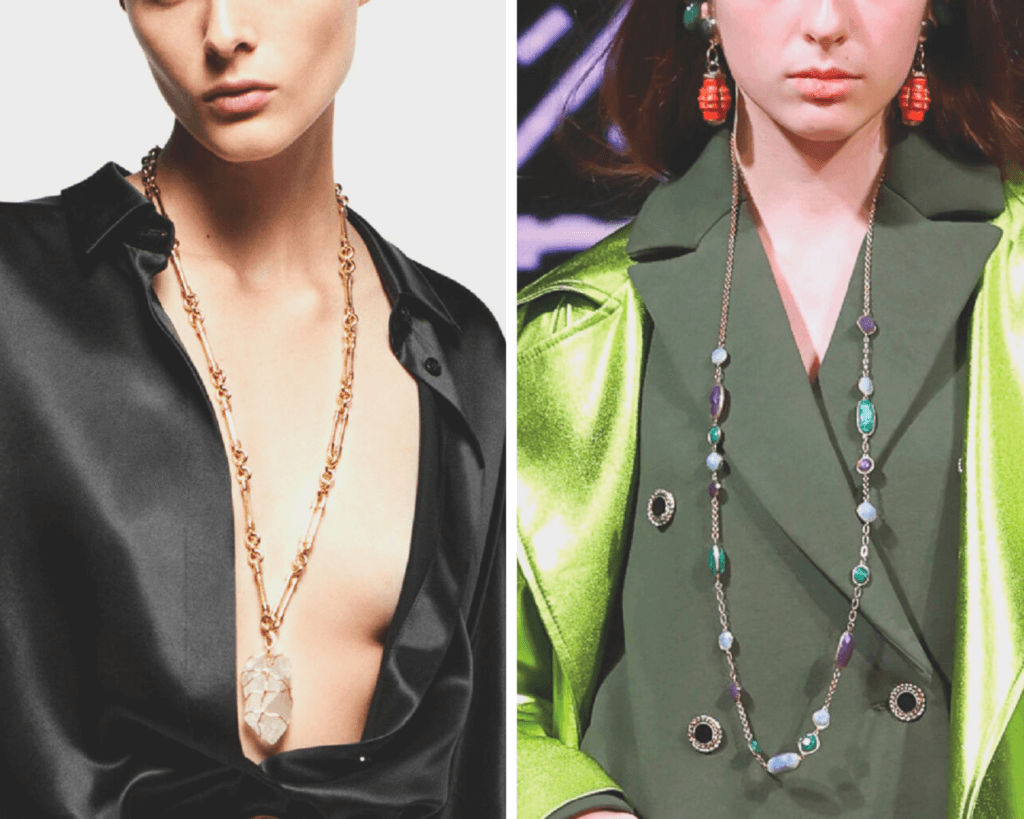 Layering
Accessory trends ? Not without Layered neck pieces! Layered neckpieces have been in for a while and it's one of the easiest ways to amp up your outfit from trendy to trendier. You can either buy multi-layer pieces or pair individual pieces together to create a look. Moreover, there are no rules for how many layers you can have or how low you can go. Go all-in with heavy chains and pendants or go for a sleeker minimalistic look. It's all up to you!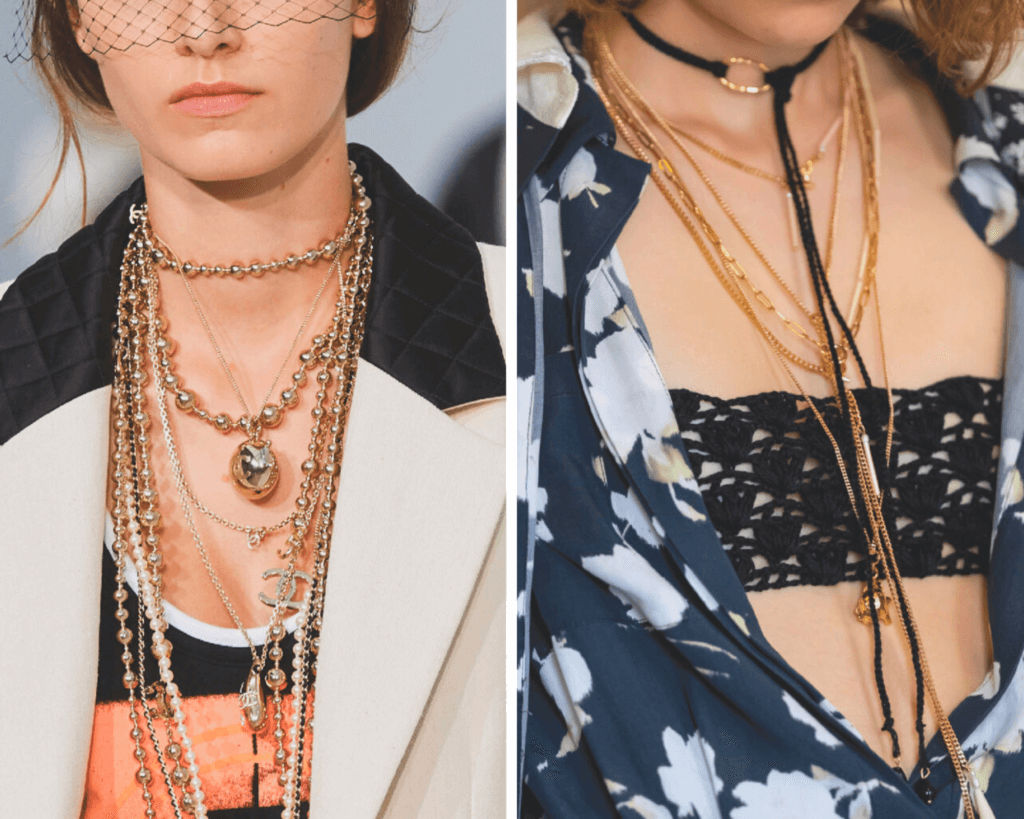 Statement Earrings
There is nothing wrong with being a little extra and if you're not a huge fan of wearing necklaces but love sporting a pair of earrings then I've got great news! Bold statement earrings can create a powerful and iconic look!
If you've ever bought a pair that you think was too much to wear before then this is your moment to ace the accessory trends! Look through your collections, find the biggest, brightest, and quirkiest earrings you have, and rock them!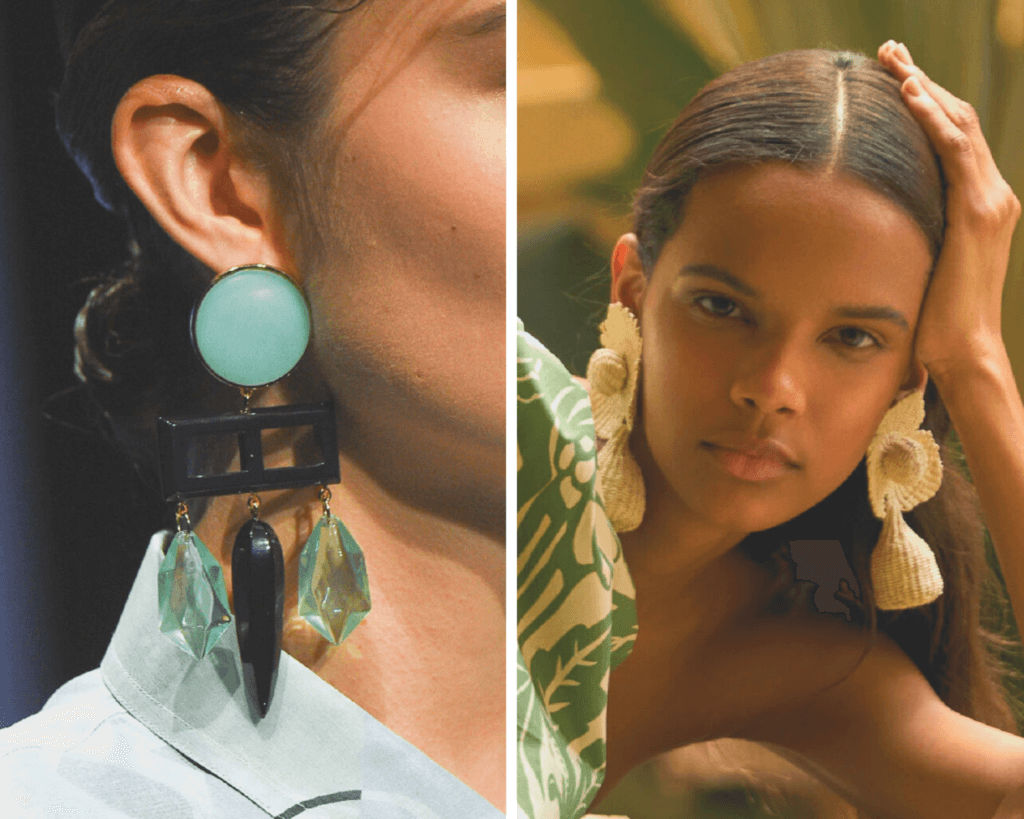 Textured Metals
Gold and silver metal jewelry. You probably have quite a few pieces in hand already and are now just asking "Well, what's new?". Textured metal, that is what's new.
It's a great way to add elegance to your outfit. These are the accessory trends with the metallic accents and the rugged texture of such pieces bring a whole new dimension to your overall look. So don't shy away from investing in textures, be it hammered or just plain uneven.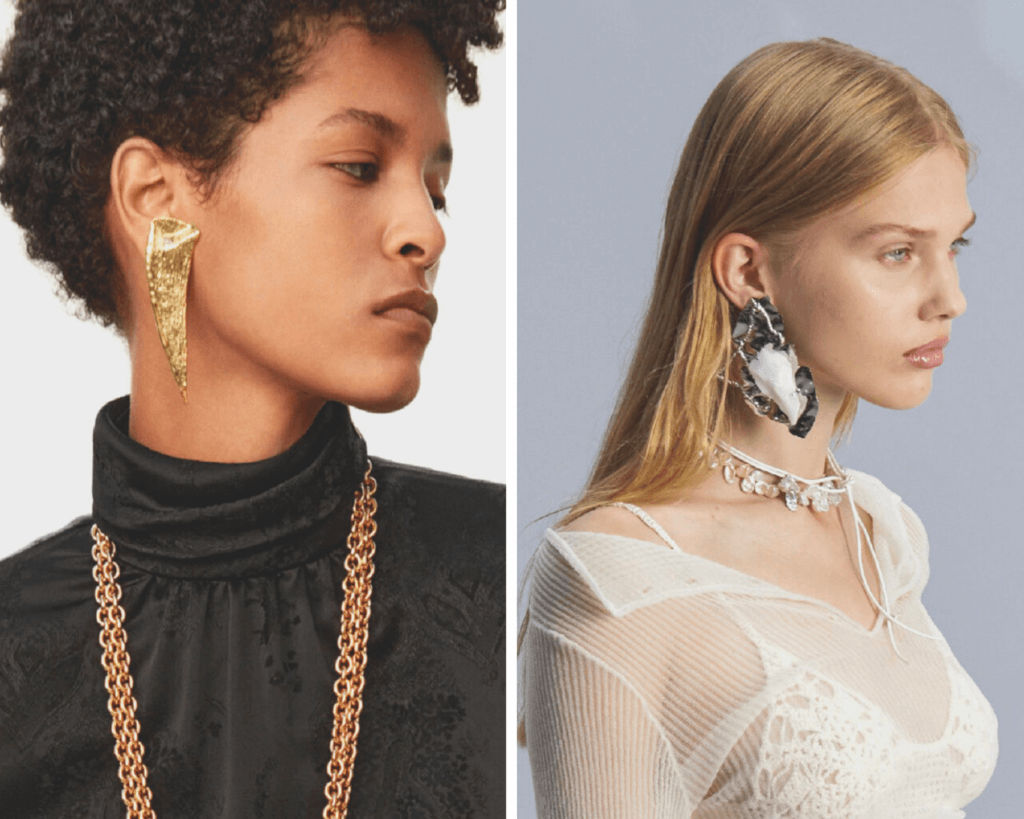 Candy-colored Handbags
I don't know about you but I've gotten quite bored of the same three B's! Black, brown, and beige and it is my pleasure to announce that candy-colored bags are in!
Yes! You don't need to carry a plain old handbag to store your essentials, add a dash of color to your outfit and step out in style. Great piece of accessory trends of 2022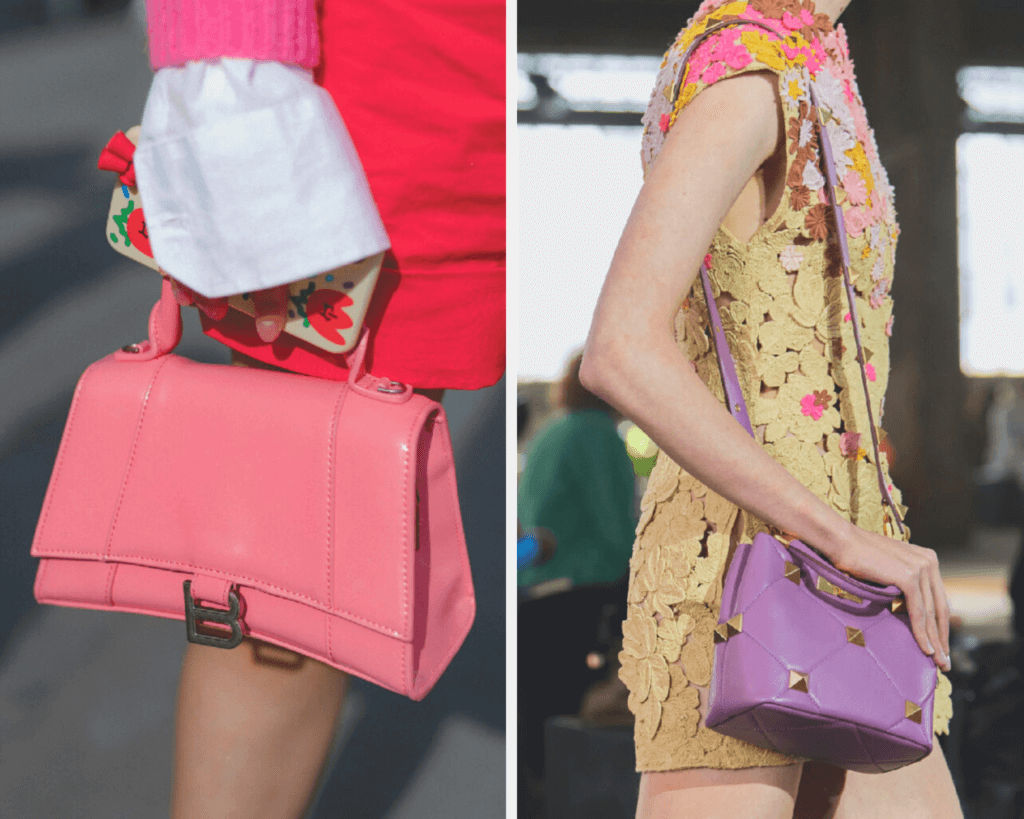 Silk Scarves
I don't know how to break it to you but if you don't have a silk scarf in your possession yet then I'm afraid you've missed a very important memo!
Silk scarves have carved a place for themselves in everyone's wardrobe. Wear them like a neck scarf or make a head wrap or maybe a belt is more your style. One thing is for sure, they make for very versatile pieces and undoubtedly some very aesthetic photographs. With the influx of different aesthetic styles like dark academia, cottage core, or the sweeping retro trends in social media, silk scarves have become a staple. In short, get with the program of accessory trends and go buy one if you haven't already.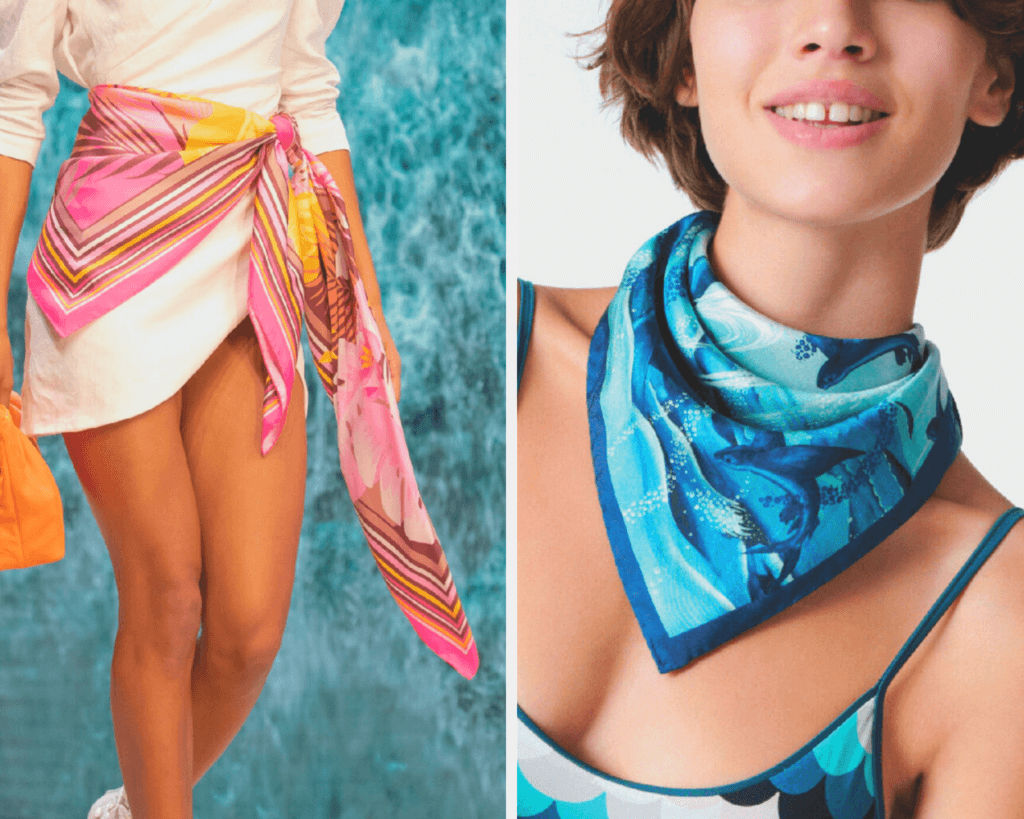 2000s Sunnies
The 2000s are back! Tell a friend. My favorite trend from the era remains the gorgeous sunnies. Always and forever my dears!
Find your perfect 2000s inspired sunglasses to compliment your Y2K trendy outfits. Come on now, channel your inner Paris Hilton with these stunning accessory trends!
Final words from your genie
Fashion is not something that exists in dresses only.
Coco Chanel said that and I don't think any of us would disagree but we often forget about it for sure. Sometimes we focus so much on finding the trendiest clothes that we forget a key part of styling our look, our accessories.
With your wishes fulfilled, this genie shall now take her leave but not without a last bonus! If you liked the quote above then read more such quotes about love, fashion, and success by the man himself here.
I hope reading this gives you a few ideas on how to make an outfit go from good to great! Comment below and tell me what accessory trends are you most excited to try!
---