Fashion as we know it, is a form of art on the sheets and self-expression in the streets. And, by sheets, I mean fashion runway shows.
For centuries, fashion has been a dominant industry that employed thousands of people and was useful to almost every citizen. The business of fashion, however, is a more recent (and a more American) affair.
Fashion shows as we know today didn't exist and for a long time; designers would only gather with their loyal clientele and showcase their collection. According to an article by Harper's Bazaar English designer, Lady Duff Gordon was the first designer to conduct a catwalk as early as 1901. Other designers who are often credited with the invention of fashion shows are couturier Charles Fredrick Worth and French designer Paul Poiret.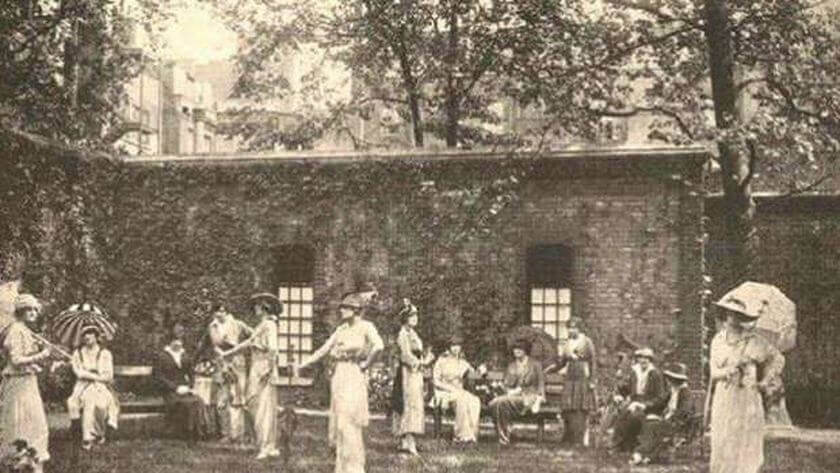 Slowly but surely, runway shows became more about theatrics than just a commercial affair. Designers started to use the runway as a medium for narrative and social commentary. Most prominently seen in Avant-Garde fashions by the likes of Alexander McQueen, Rei Kawakubo, Martin Margiela, etc. This in turn started to gain the attention of more and more people and helped establish fashion as a form of art and culture.
Let's take a look at some of the greatest fashion shows ever!
Before I continue, this list doesn't even begin to cover all the geniuses of fashion. It's simply not possible to list every great innovator here because we would be here all week. However, if you're just looking to get a quick look at the diverse paths fashion takes, this is a good place to start.
I will be focusing on the collective narrative and set design of the shows rather than the clothes for this list as it is the story that makes a show. A collection is merely made of clothes.
Let's dive right in!
Battle at Versailles, November 28, 1973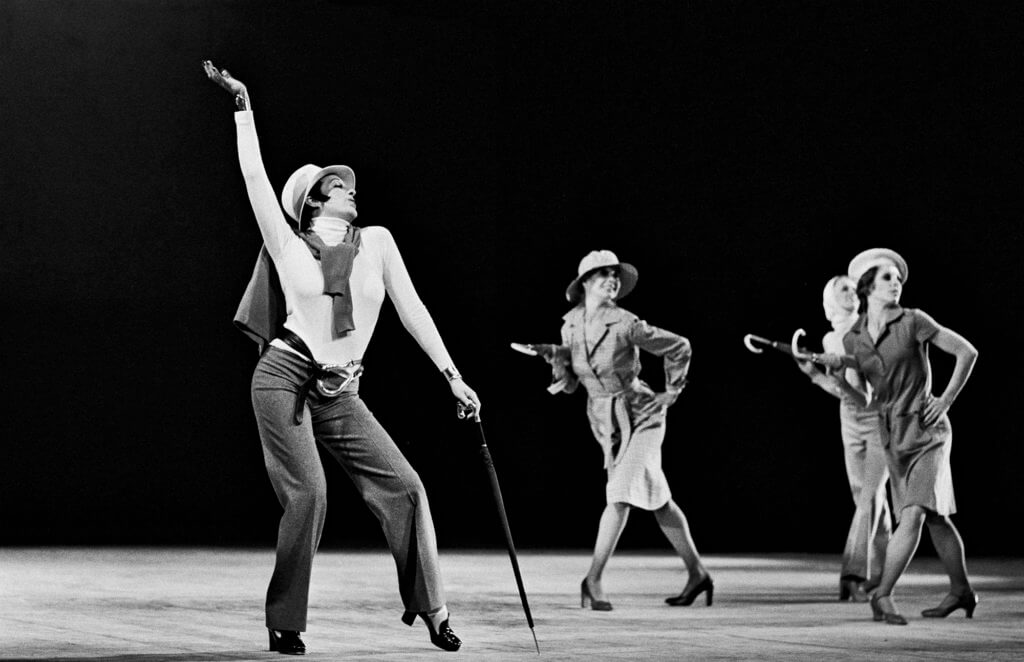 One of my favorite moments in fashion history, The Battle of Versailles was the single most important event in the history of American Fashion and remains one of the most mysterious and coveted fashion shows to have ever existed.
The Battle of Versailles was originally a way to raise money for the restoration of Versailles, but it ended up being much bigger than that.
This point in history became a competition for dominance in global fashion between the French and the American designers.
But what makes this particular event so exciting is that there is no video footage of the night! There are also very few photographic memoirs of the night.
The only thing that proves that this legendary night ever happened is the first hand experience of the people in attendance (which mind you, was very selective).
On the French side were fashion connoisseurs Yves Saint Laurent, Pierre Cardin, Emanuel Ungaro, Marc Bohan, and Hubert de Givenchy.
And on the American side were Fashion novices with a lot of unearned (but deserving) confidence Oscar de la Renta, Stephen Burrows, Halston, Bill Blass, and Anne Klein, and the then assistant Donna Karan.
What a night it must have been! If you would like to know more about this historic night, watch this documentary by M2M – Made To Measure which features icons like Pat Cleveland, Billie Blair and Bethann Hardison recalling events from the night.
Hussein Chalayan Fall 2000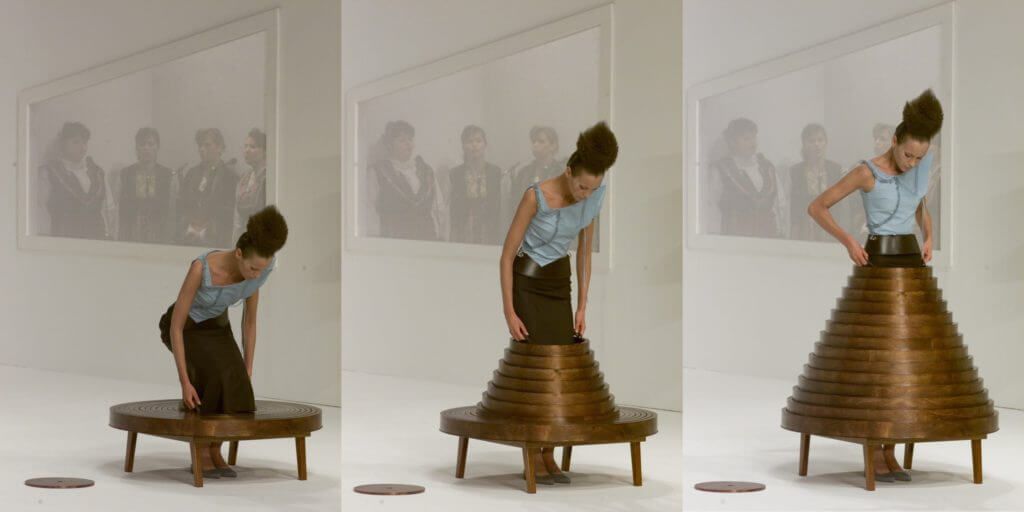 Deemed as one of the best show ever by Vogue, this collection was inspired by Chalayan's dystopian view on the materialist world that he developed as a boy.
This show was autobiographical in nature as he remembers asking his mother what she would grab during a neighbourhood raid.
The inspiration for this show was displacement and naturally, the show started with a real family as they slowly rose to the center stage.
However, the real highlight of the show came towards the end, as four models stripped the covers from four chairs and adorned themselves in the same. The final look was gasp-worthy, as the model walked towards a table, lifting a central piece off of it and proceeding to sport the table as a skirt.
Voss by Alexander McQueen SS 2001 RTW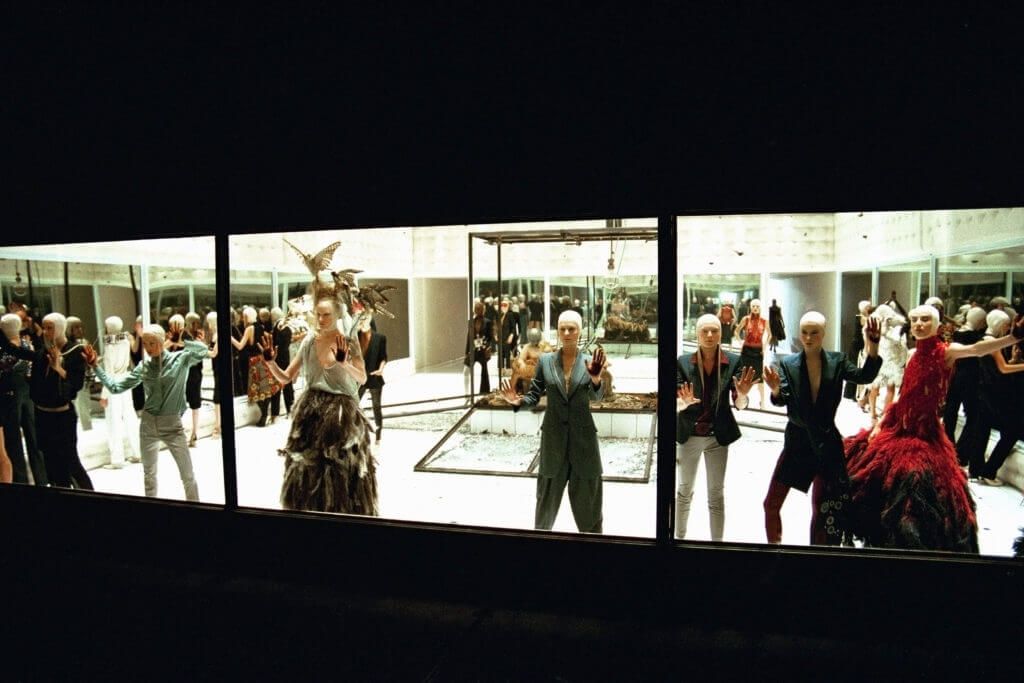 It is an easy argument that every Alexander McQueen show deserves to be on the list, but with a heavy heart, I had to cut it down to one.
Voss, one of the most iconic McQueen performances, was focused on nature as well as drew inspiration from Joel Peter Witkin's Sanitarium.
The show was to occur in the middle of a one-way mirror box. The models walked in the box and started to cry demented screams, some models with bandages over their heads. The scene was horrific, like something out of a horror movie, the set screamed hospital cell.
The show's finale was a dramatic recreation of Witkni's photo as the metal box unraveled and glass shattered everywhere. The show was a form of performative art that maintained the nature theme throughout.
If you would like to dig deeper into Alexander McQueen's work which shaped contemporary fashion, I recommend watching the two-part series by Hautelemode titled: Top 10 McQueen Shows to Know.
Prada SS 2012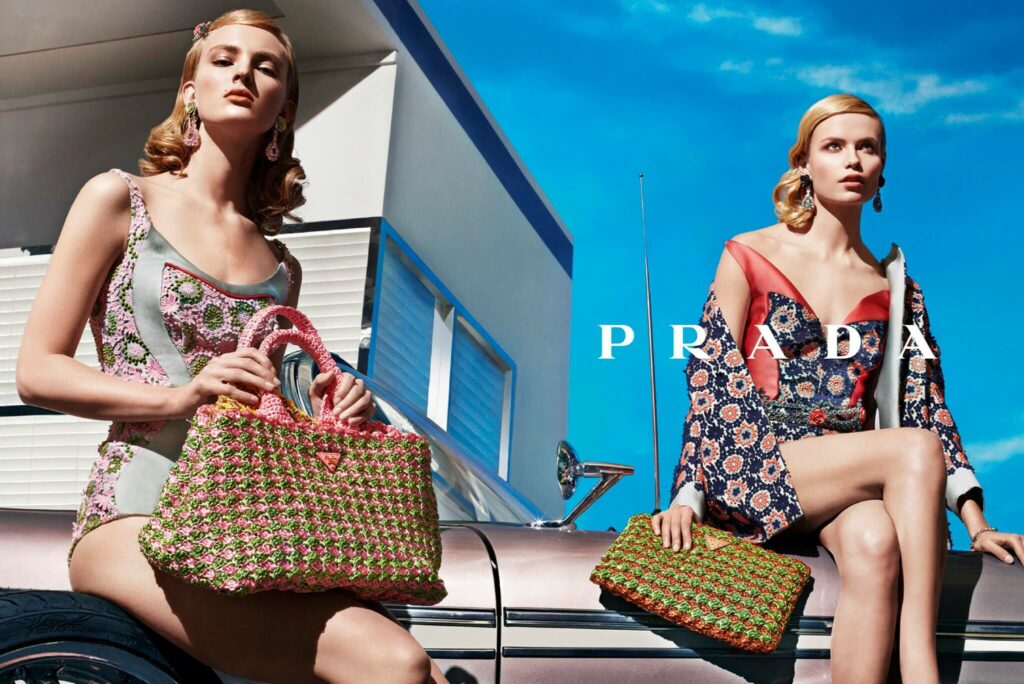 Miuccia Prada has a way of referencing amusing facets of history in materials and silhouettes that are totally ordinary or even typical to high fashion.
In this particular show, she references classic elements of automobiles. The runway was fashioned to resemble a subway grate but didn't function like one (for modesty reasons). Cars, that have been portrayed as a masculine sign of aggression were twisted by Ms. Prada as she painted them candy and created something that was much more playful and witty.
The campaigns that followed could only be described as any 12 year old boy's dream.
This collection also made a strong impact on celebrities as many were rendered fans of the now-iconic flame heels including Kendall Jenner, Katy Perry, and Queen Bee.
Valentino FW 2020 couture

In the wake of the pandemic, when all hope seemed lost, PierPaolo Piccioli's Valentino decided to clean the slate.
As they decide to take control of their new narrative on the changing face of fashion in the new world, they take on a white and silver veil. The symbolism is quiet on the nose, white: the color of purity and innocence.
The collection was showcased through a fashion film, which started with projection of whimsical flowers and a spirited mix of colours.
The film was dreamy and escapist which one needed during the early months of lockdown. The imagery was something out of a heavenly dream, and since then this narrative has shifted from a clean slate to re-entering society as a changed individual.
If you would like to see more of Lady Gaga's style go to TOP 10 Celebrities That Became Fashion Icons.
Collina Land: Pre-Fall 2021 (Gucci fest)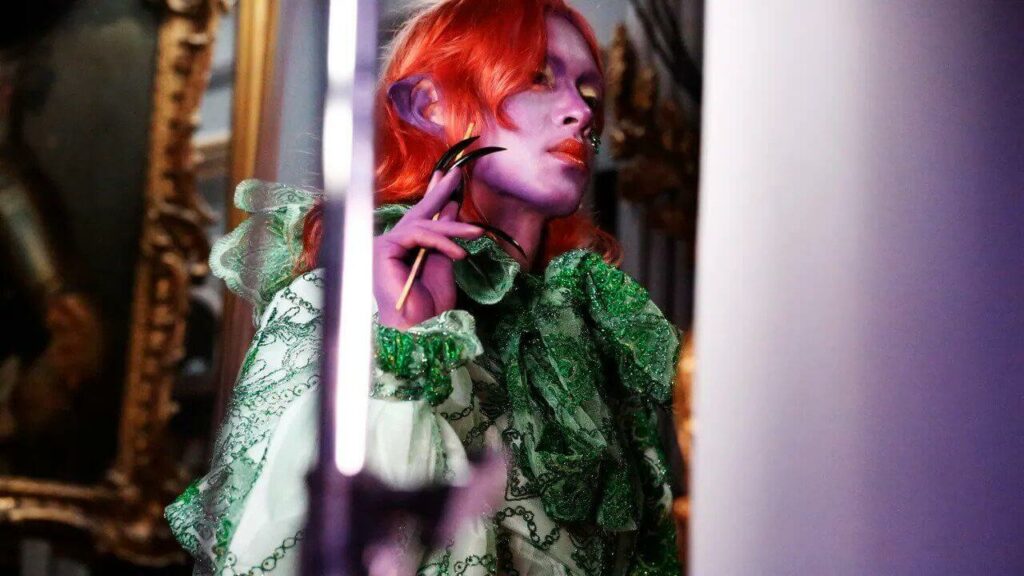 When Gucci's Alessandro Michele started working on his passion project, GucciFest he decided to handpick up-and-coming designers to expose them to Gucci's large audience.
Among these designers were Ahluwalia Studio, Bianca Saunders, Jordan Luca to name a few.
Collina Strada's fashion film titled CollinaLand was in the format of a video game, which really is reflective of our times. As we see a rise in online gaming, fashion adapts and becomes part of this trend.
The film was entertaining to watch, the clothes looked beautiful, which were generated using 3D scanning techniques and the film carried a message about climate change. Watch the video.
Honourable mentions:
Before ending this list, let's take a look at some more shows which created history. Each one of these shows holds cultural significance, and this list would be incomplete without their honorable mentions.
Saint Laurent Spring / Summer 2020 WomensWear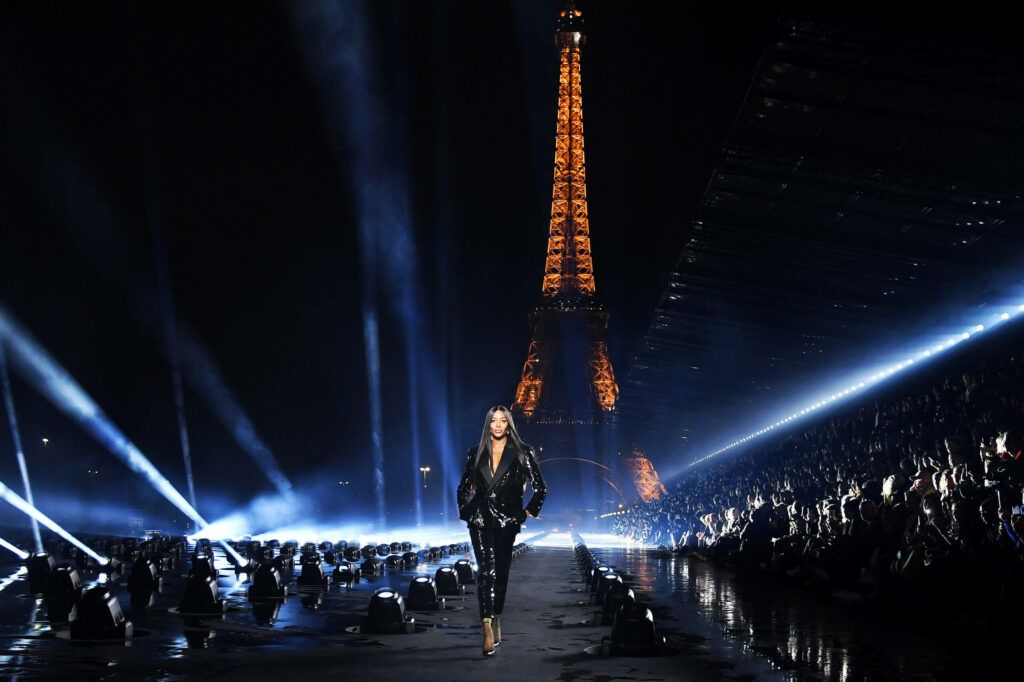 Chanel Fall 2017 RTW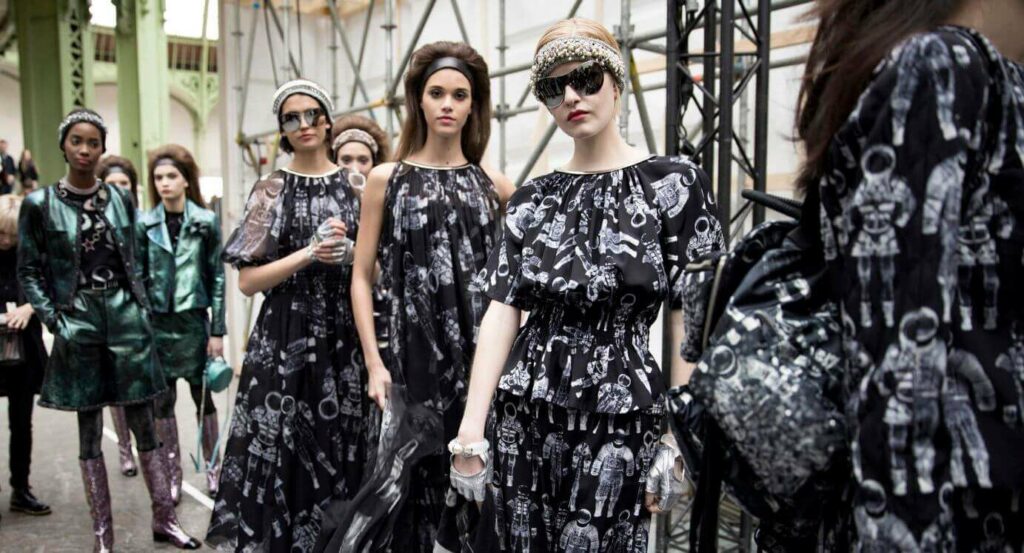 Alexander McQueen SS 1999 RTW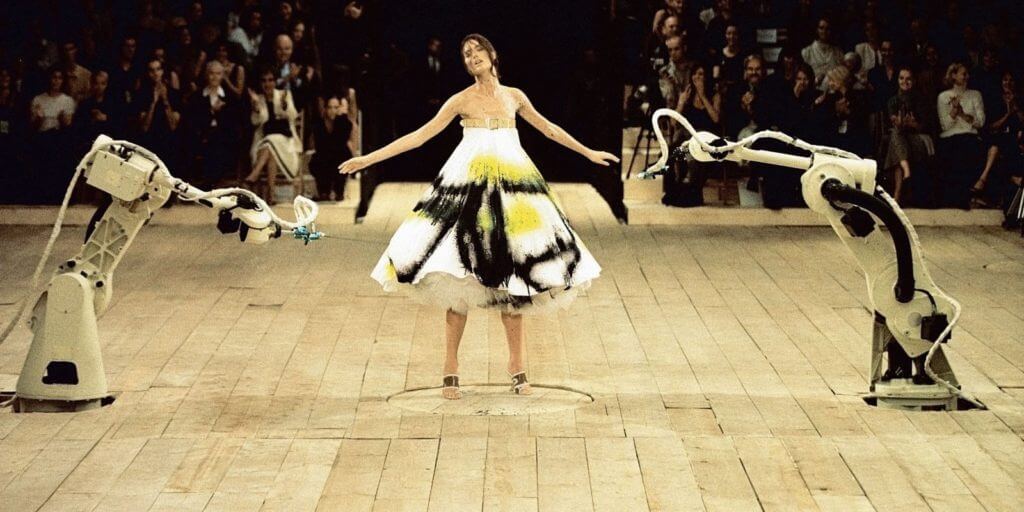 'Ferozabad', Sabyasachi Mukherjee's India Couture Week 2014 show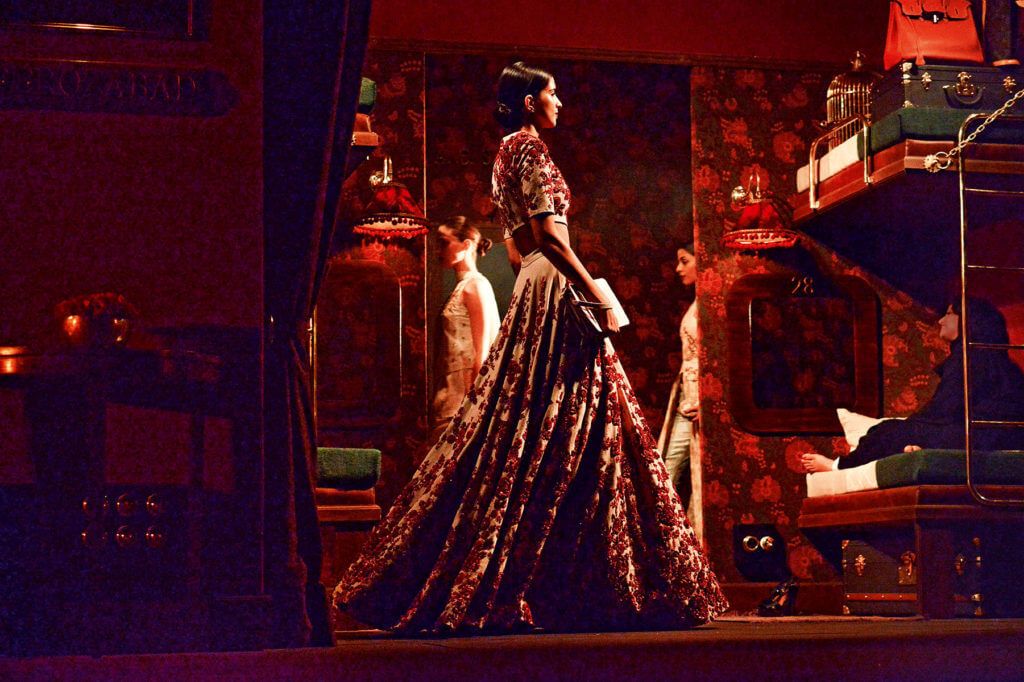 Conclusion
Fashion shows today are just as important as any other form of media. With the new technology, the scope for creativity only widens. Now, not only are we able to reach more people than ever with the help of the internet, we can also use technology such as VR to create an experiential show without having to leave the comforts of our homes.
As we now fight for the rights of all and love for each, it becomes our jobs to implement the same on the runway as well as behind the scenes.
With the changing world, fashion changes but never fades.
So designers I urge you, use the power you have to create an impact. Speak your truths and create stories that demand to be heard. As for the audience, we're all eyes and ears.
If you'd like to read more about the 90's and 00's fashion, Check below!
---