A whole year has gone by with people in their sweats. With the ongoing restrictions, socializing through video call in our own living rooms has become the new "house party". Airy silhouettes and light colors lead the way into a hopefully more social summer. Work clothes have adapted to be sharp yet comfy with the inclusion of oversized shoulder pad jackets and baggy trousers. Better work on those abs as your midriff will be seeking a lot of attention with the coming of cutouts, bralettes and floss amongst the many fashion trends in 2023.
Adjustments in the fashion industry to accommodate the changes in lifestyle caused by the pandemic have already begun causing a stir in fashion trends. Designers all over had to break free from traditional fashion shows and rolled out fashion to the audience on digital platforms this year. Be it live streaming shows, artful videos, short films or talks on YouTube – designers have pushed the boundaries of fashion to set these trends this year.
There seems to be a trend that is suitable for everyone this season. Be it loose-fitting formals or body-hugging corsets. Sporting monochrome and nude shades to wearing bedazzling pieces in sequins or rhinestones. Flaunting skin in cutouts or feeling like a forest fairy in ethereal and delicate maxi gowns. Fashion trends in 2023 truly have something for everyone to follow.
The Biggest Fashion Trends That Will Rule The Year 2023
Ever Flowy Maxi Dresses
Remember the intro for Daisy in the movie 'The Great Gatsby'? Yes, with the wind blowing through the extra-long curtains making them flutter and flow like butterflies, adding an ethereal sense of glamour to the room? This is what is embodied in maxi dresses this season. If your dress isn't flowing, fluttering and sweeping off the floor then you aren't doing it right.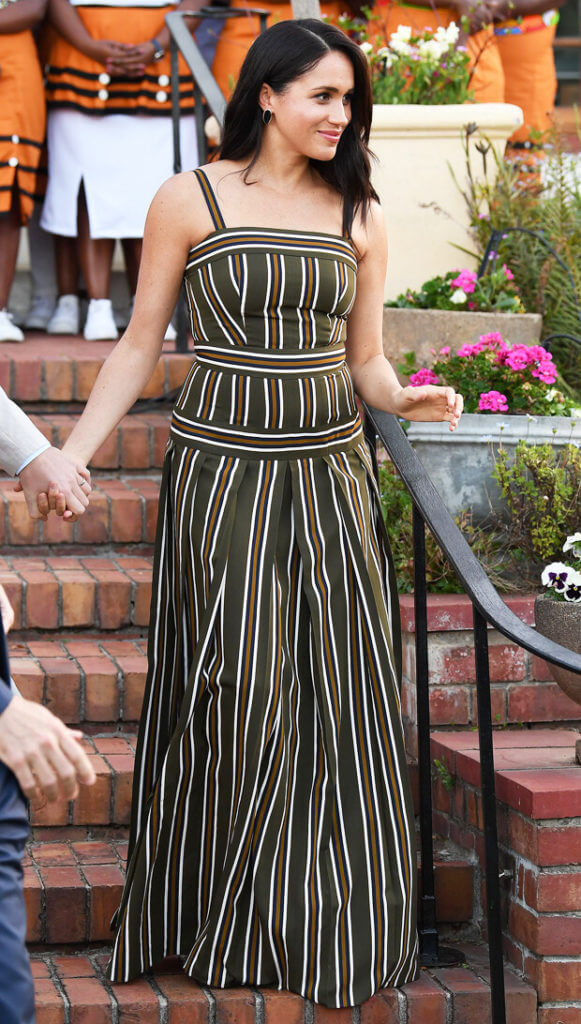 Off-shoulder maxi dresses in a solid color of soft floral patterns have been seen gracing many runways. The sheer only adds to the sexiness of this wardrobe staple and it would be a perfect outfit for your garden parties. Should we mention the exaggerated sleeves also adds to the romantic appeal of this dress? Wear a waist belt or a corset to accentuate your waist on the body in this otherwise liberating outfit. Think cottage core when choosing your maxi dress and it will be a hit in regards to this year's spring-summer season.
Time to Loosen Things Up At Work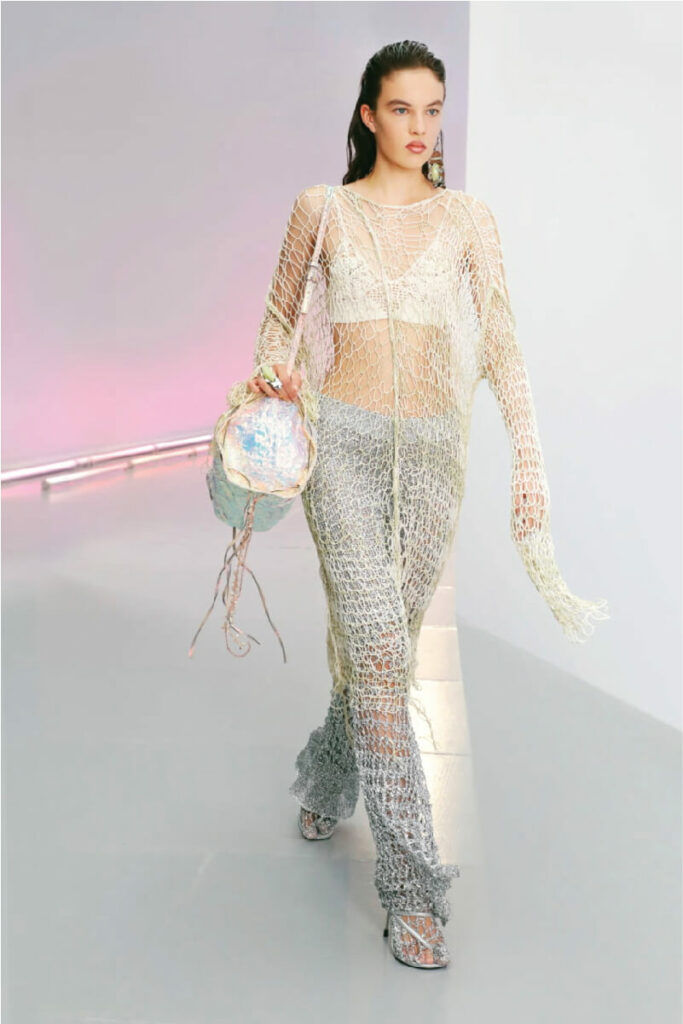 We all know, when it comes to work wear, nothing really beats the sharpness of a suit. But this year with work from home being the norm, oversized jackets with shoulder pads seem to have taken the spot for formal clothing. Be it in soft nude tones, monochrome or classic denim jackets, the shoulder padded oversized jackets provides comfort and the stiffness that is needed in work-from-home clothes.
High waist baggy trousers with either a paper bag waist-tie or ruffled waist tie are the new comfy formal pants. Solid tones in nude and monochrome tones still maintain the formal appeal while the largeness adds to the comfort and breathability. The key lies in the shoulder pads that broadens your shoulder while sharpening your silhouette. Think of androgynous fashion when you're looking to style up in this trend.
Hotline Bling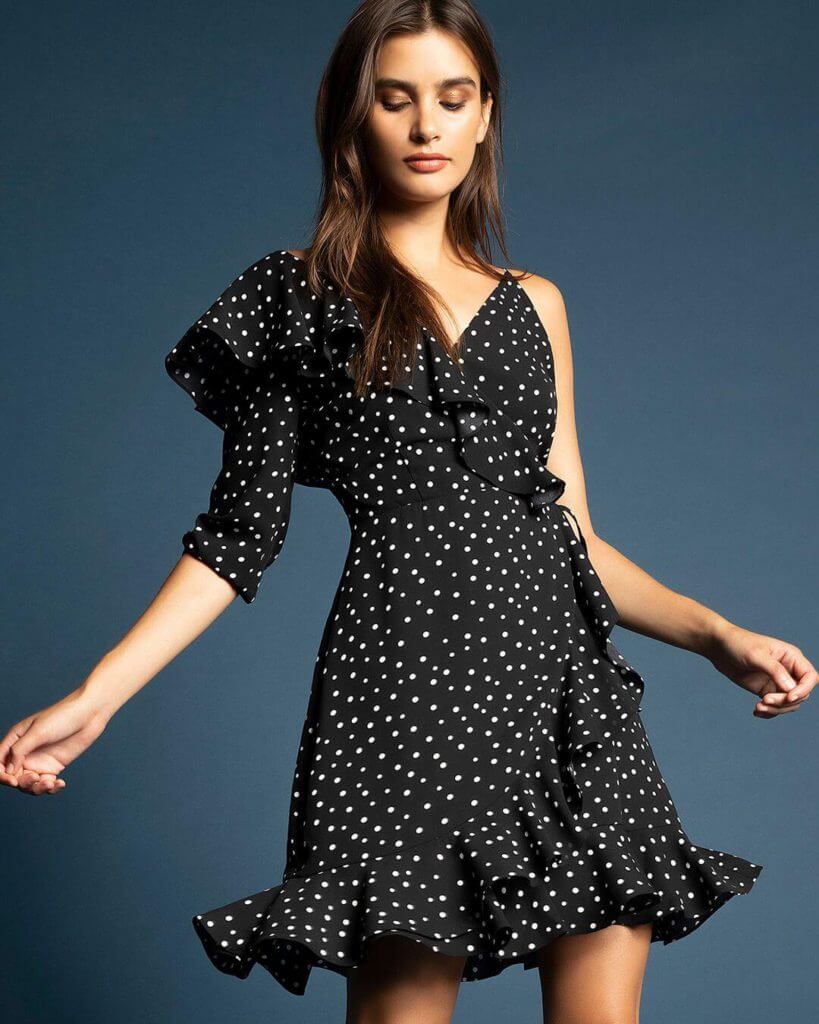 Miss walking under the city lights or dancing in colorful lights in the bar? Fear not for now you can be the light of your own life. Sequins and rhinestones are back to add an optimistic vibe to your wardrobe.
Don outfits covered in sequins or just selective pieces in your outfit – like a bralette, skirt, shoes or even accessories (think hair ties, clips on, hair bands) – to be your own living room disco. If you are feeling bold you can go for an entire gown or a suit that is dazzling in sequins. Keep in theme with monochrome or metallic shades such as rose-gold and silver and you will make an impression in this trend.
Ribbed Loungewear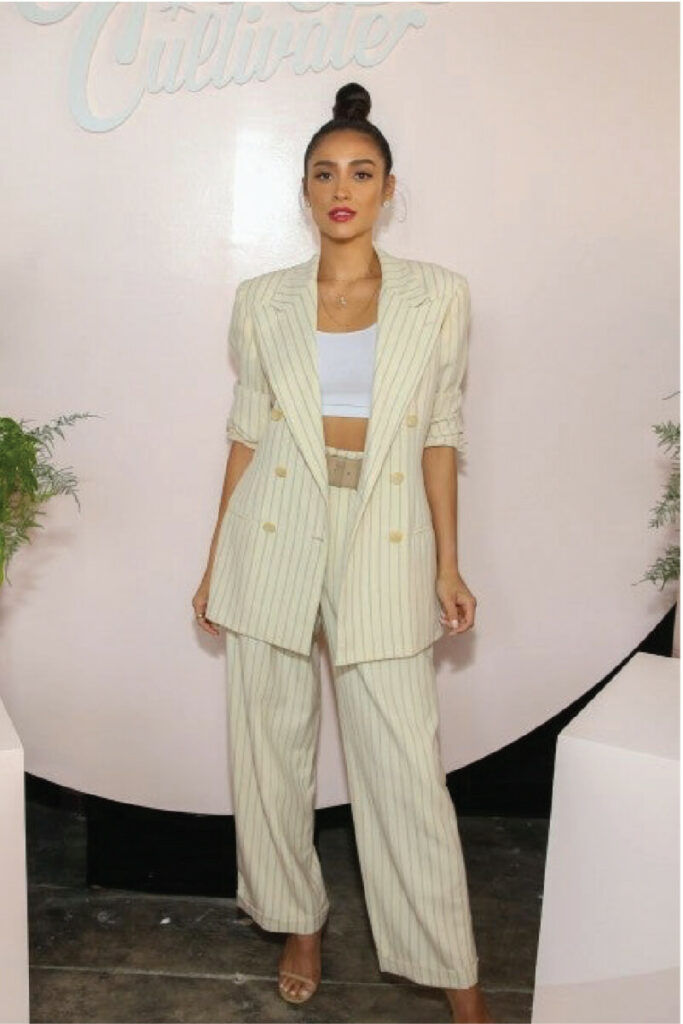 Athleisure has surely paved the way for viewing loungewear as a whole genre by itself. Ribbed loungewear in the form of tank tops, tees, crop tops, shorts and straight pants are all the rage for lounging in now. Nude shades and a monochrome palette are the shades you can choose from to keep in trend. If you would like to add color to this otherwise monotonous look, tie-dye variants are the way to go.
Waist-cinching Corsets
With ever so comfy and airy apparel on the rise thankfully, amongst the many fashion trends of 2023, there is one that shapes your silhouette like no other. Corsets have been reinvented as a statement piece on your outfit. Worn over a t-shirt to enhance the waist and bust or simply as a top in itself with statement sleeves. The body sculpting corset will effortlessly style your figure.
Reel in your Nets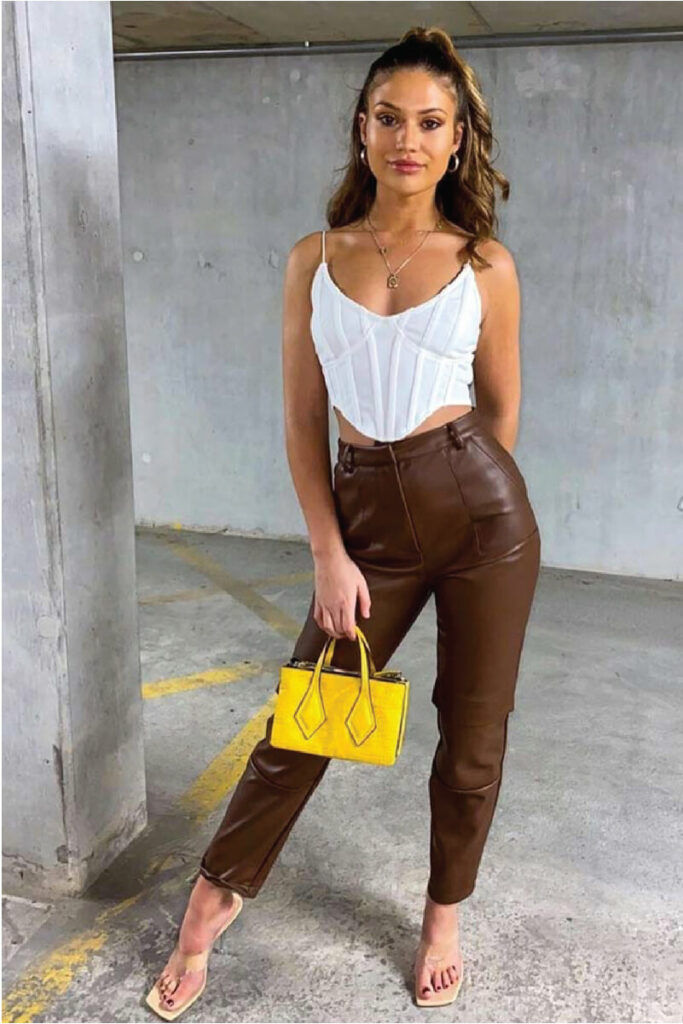 With nets it's all about layering a simple outfit to add texture and dynamics. Think of it more like jewellery for your clothing. There are a plethora of options to explore from, be it as woven coat and capes or hand knitted dresses with delicate frill details the trend will add to the drama of dressing up for sure.
Abs-solutely Fantastic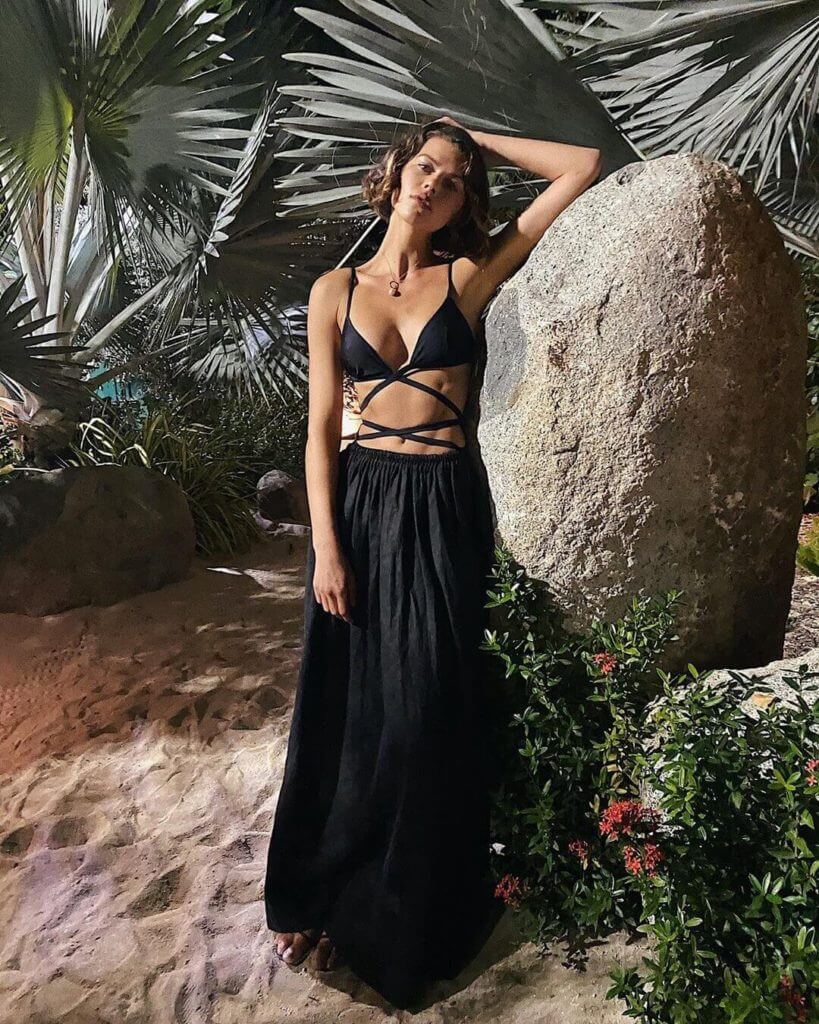 Better start working on those abs because you will be flaunting them with the onset of this trend. Strategic cut outs that expose the part of your waist near your ribs is the new "erogenous" zone in fashion.
Cut outs have found their way into conservative looks like dresses spicing up a very demure look. If you are feeling like this is a bit much, cut outs have also taken the form as tiny holes that can be worn over a layer of clothing. Layering can work wonders with this trend.
You've got to floss it right. To the readers who are wondering what flossing in fashion is, it is a trend that gets its name from the crisscross strands running across the midriff that resembles the dental floss. It can arise from crop tops, skirts, bikinis, trousers and cut-out maxi dresses.
If you think this is all that is involved with this stomach-clenching style, fashion trends in 2023 have yet another surprise for you.
The Bralette Reinvented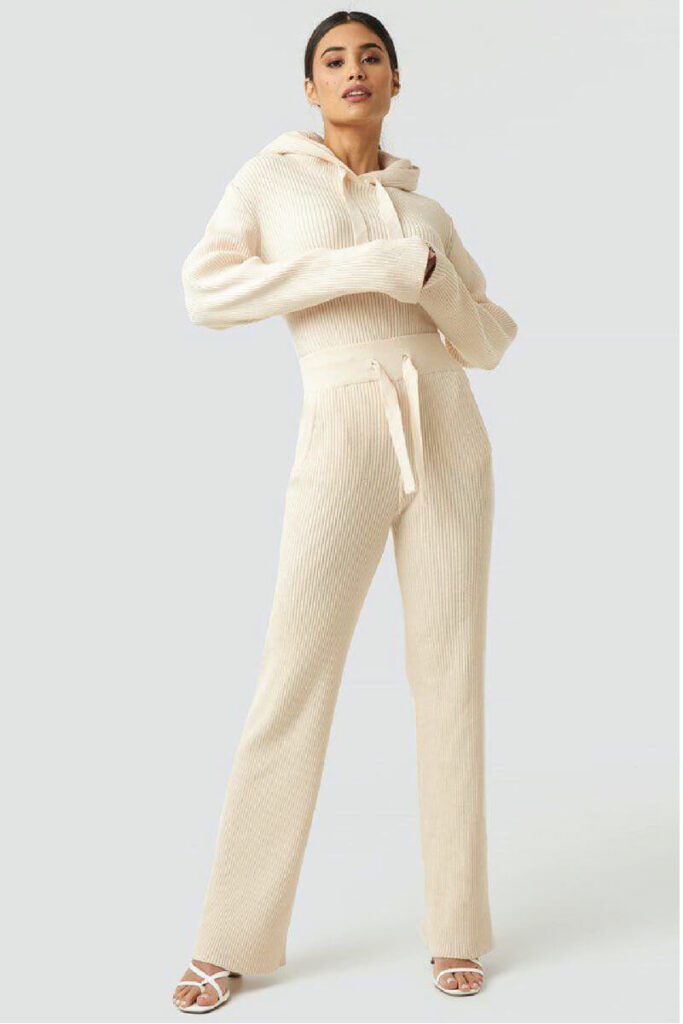 It's a personal opinion that bralettes are the evolved form of the crop. Bralettes can be worn under a suit to instantly up the feminine energy. They can be paired with skirts, shorts, trousers and have become basically an alternative to a top.
The choices don't end there. Whether they are minimalist is soft hues, with intricate lacework, covered in rhinestones or have a crazy print going, the bralette is a small package that packs a large punch.
Accesso-right: Headscarves & Fringed bags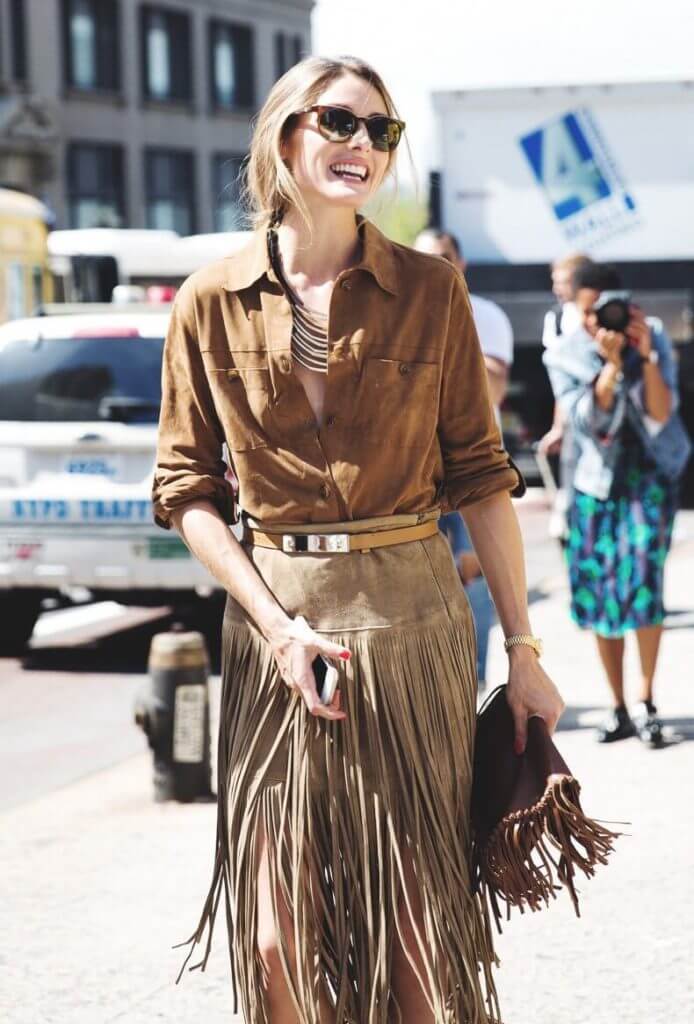 If you think fashion ends with just your clothes you are sorely mistaken. Accessorising the right way can make or break your outfit. Let's talk of the essential handbag. Fringes on handbags add that extra drama and quirkiness not only to your outfit but your whole persona as well. Small bags in bright colours such as yellow, red and blue would definitely make a fashion statement this year.
Thankfully, head scarves are back in style. Having a bad hair day? What can be more convenient than a silk scarf that covers up the mistake? Opt for a scarf that has floral motifs or geometric patterns. You can also style it as a top and pair it with jeans.
Conclusion
Fashion Trends in 2023 definitely has variety. It has definitely evolved to accommodate the lifestyle of people today and blow away the cobwebs of last year.
If you relate all too well to these trends or have any favourites please leave a comment and share your thoughts with us.
If you are looking up more fashion trends this year, do take a look at The Rise of Normcore Fashion [2022].
---