Step aside, Balletcore and Barbiecore—Gorp style is here to stay!
Gorpcore fashion has taken over the fashion scene by storm, with celebrities like Bella Hadid, Kendall Jenner, and Hailey Bieber embracing the hiking-inspired aesthetic.
This rugged and utilitarian style draws inspiration from the great outdoors, blending functionality with a unique fashion-forward appeal. In this comprehensive guide, we'll delve into everything you need to know about gorp fashion, from its origins to how you can nail the Gorpcore outfits, brands, and essentials.
Understanding Gorpcore Fashion:
Origins and Key Elements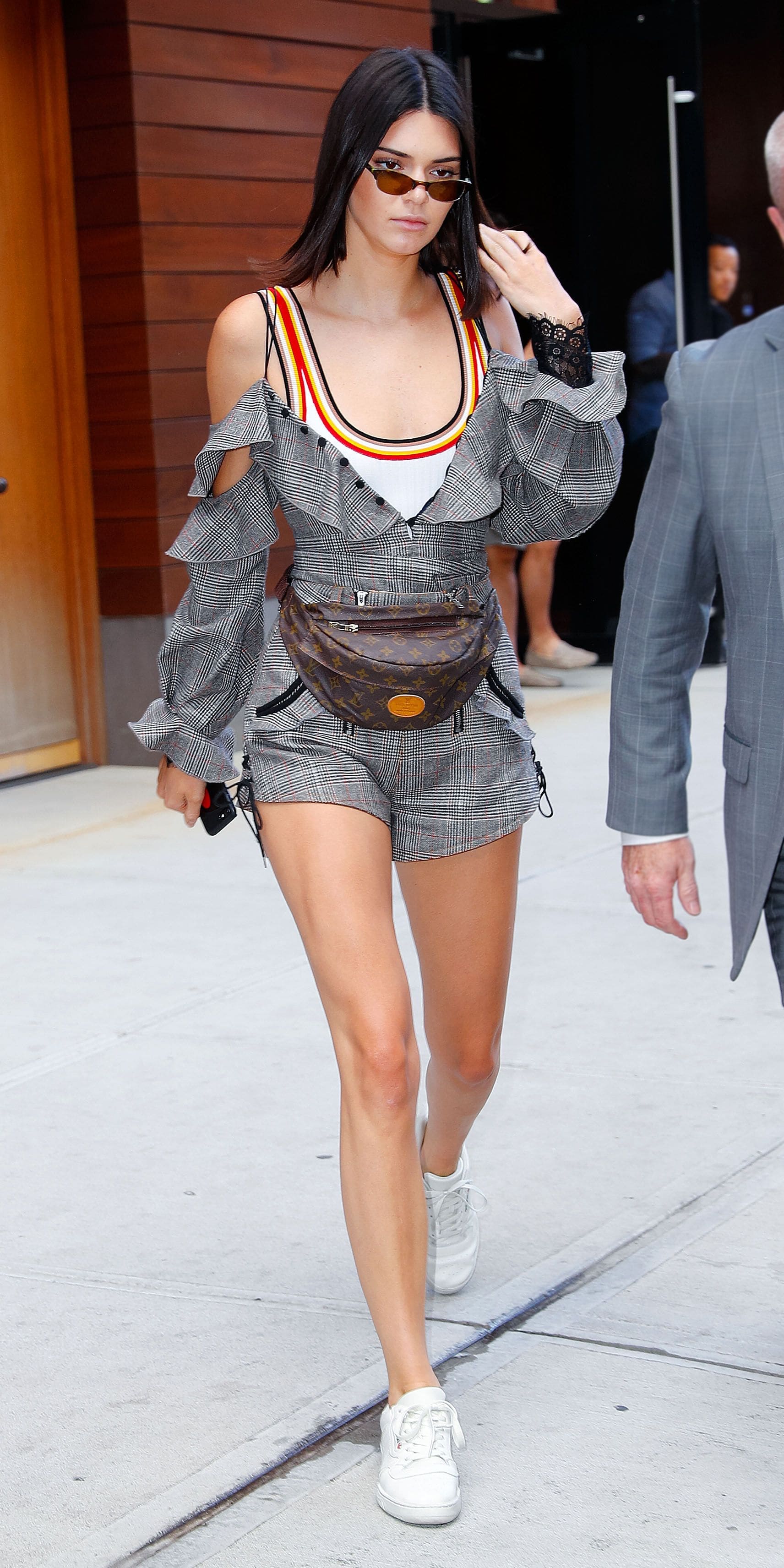 Gorpcore is a trend that focuses on sporty, utilitarian pieces that are designed for embracing the outdoors. The term "gorp" is an acronym for "good ol' raisins and peanuts," which is a nod to the trail mix often consumed by hikers and outdoor enthusiasts. The gorpcore aesthetic takes practical, outdoorsy clothing and transforms it into high fashion, creating a unique blend of functionality and style.
Why Gorp Fashion is Taking the Fashion Scene by Storm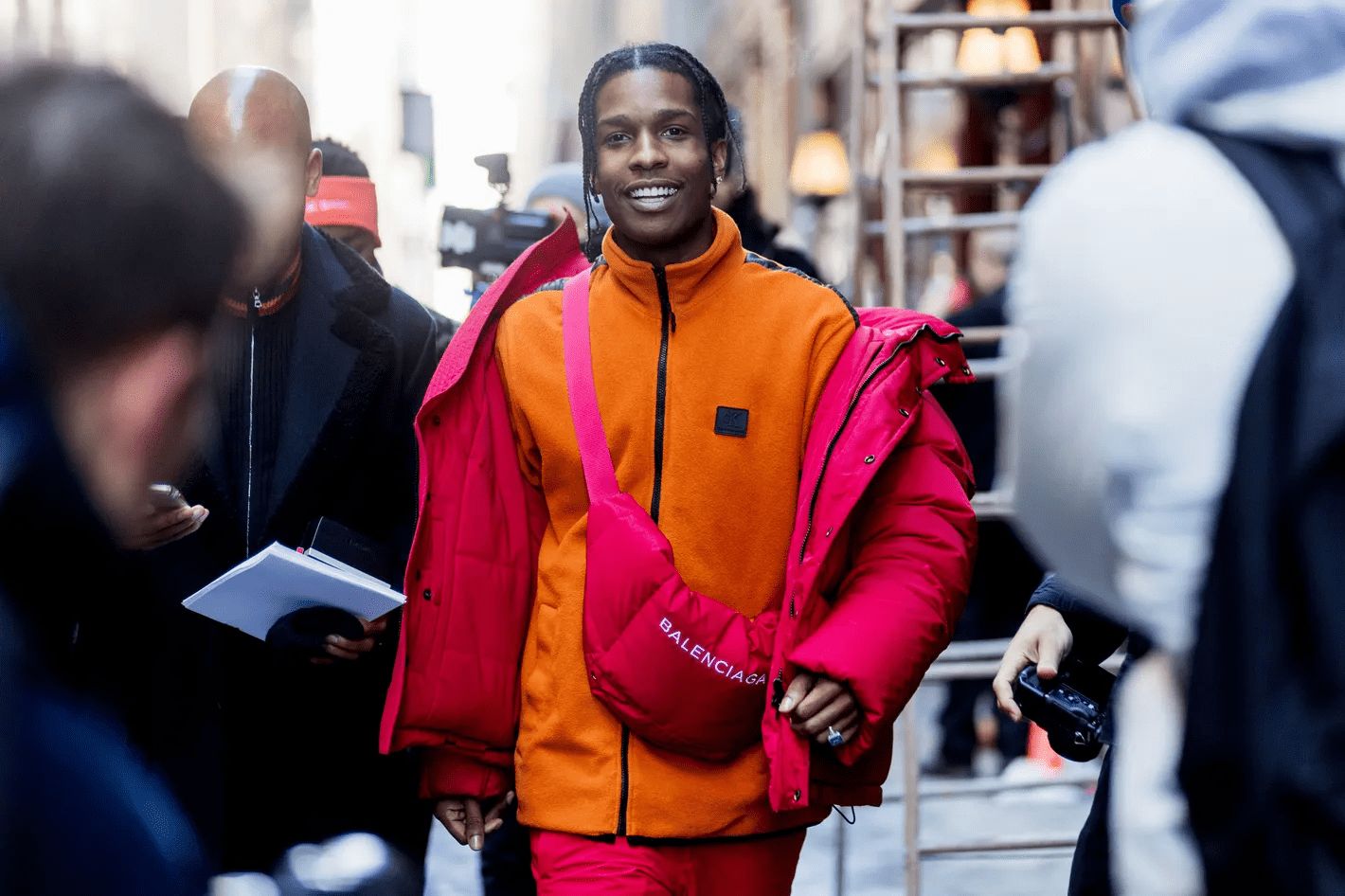 The rise of gorpcore can be attributed to a growing appreciation for functional and practical clothing, as well as a desire for comfortable and versatile outfits. The pandemic has also played a part in this trend's popularity, with people spending more time outdoors and seeking functional yet stylish ways to dress for various activities.
The Versatility of Gorp Style:
Blending Functionality and Fashion
One of the best things about gorp fashion is its versatility. Gorpcore outfits can be easily customized to suit your personal style, allowing you to mix and match different elements of outdoor gear with your existing wardrobe. Plus, gorpcore clothing is often made from durable materials, ensuring that your investment in this trend will last for years to come.
Another similar trend currently on peak is NORMCORE Fashion, Check it out !
How to Wear Gorpcore Outfits:
Tips and Tricks for the Perfect Look,
To nail the gorpcore aesthetic, focus on incorporating hiking-inspired pieces like vests, cargo pants, fleece jackets, and hiking boots into your outfits. Play with baggier silhouettes, layering, and earthy or bold color palettes. The key is to strike a balance between outdoor functionality and urban chic.
Here are some tips on how to rock gorpcore fashion:
1. Start with the basics:
Gorpcore fashion draws inspiration from outdoor activities like hiking, camping, and skiing. Begin by investing in high-quality outdoor essentials such as hiking boots, waterproof jackets, cargo pants, and fleece pullovers.
2. Embrace functional accessories:
Gorpcore is all about functionality, so opt for accessories that serve a purpose. Consider adding items like backpacks, crossbody bags, beanies, and sunglasses to your outfit. Look for brands that specialize in outdoor gear or vintage pieces for an authentic touch.
3. Mix performance with everyday wear:
Gorpcore is about blending practical outdoor clothing with everyday fashion. Pair your technical gear with casual pieces to create a stylish contrast. For example, wear a fleece pullover with jeans and sneakers or a waterproof jacket with a dress.
4. Incorporate outdoor prints and patterns:
Look for clothing items featuring traditional outdoor prints and patterns like plaid, camouflage, or animal motifs. These patterns add a rugged, adventurous feel to your outfits.
5. Layer strategically:
Layering is a key element of gorpcore fashion. Experiment with different combinations of jackets, vests, sweaters, and shirts to achieve a functional yet fashionable look. Try mixing textures and colors to add depth to your outfit.
6. Opt for earthy and neutral tones:
Gorpcore fashion tends to favor earthy and neutral colors like olive green, khaki, navy, brown, and gray. These hues complement the outdoor theme and are versatile for mixing and matching.
7. Balance oversized and tailored pieces:
Gorpcore embraces both oversized and tailored silhouettes. Combine loose-fitting items like oversized parkas or cargo pants with more structured pieces like fitted tops or slim jeans to create a balanced look.

8. Pay attention to details:
Gorpcore fashion often features functional details such as zippers, pockets, and adjustable straps. These elements not only add visual interest but also reinforce the outdoor theme.
9. Don't forget about footwear:
Complete your gorpcore outfit with appropriate footwear. Opt for hiking boots, trail shoes, or chunky sneakers to maintain the outdoor aesthetic. Look for brands known for their durability and comfort.
10. Confidence is key:
Gorpcore fashion is about embracing a unique style that combines practicality and fashion. Wear your outfits with confidence and make them your own.
Remember, gorpcore fashion trend is all about personal expression, so feel free to experiment and find your own interpretation of the trend. Have fun incorporating outdoor elements into your everyday looks!
If you look for something more aesthetic than Gorpcore, then Definitely go for Haute Couture Fashion which is currently trending all over the fashion industry
Celebrity Inspiration:
Best Gorpcore Outfits So Far,
From street style to red carpet events, celebrities have fully embraced the gorpcore trend. Keep an eye out for your favorite stars rocking gorp style, and draw inspiration from their unique takes on this functional and fashionable aesthetic.
Celebrities and fashion influencers have showcased a range of stunning gorpcore outfits, proving that this trend can be both practical and stylish.
Here are some standout looks:
Bella Hadid's sleek puffer jacket and cargo pants combo
Kendall Jenner's cozy fleece pullover and hiking boots ensemble
A$AP Rocky's colorful windbreaker and baggy jeans outfit
Justin Bieber's layered windbreaker and practical sneakers look
Hailey Bieber's sunset fleece pullover, baseball cap, and chunky sneakers outfit
Further check this Pinterest Board on Gorpcore Fashion for inspiration.
Essential Gorpcore Pieces:
Your Checklist for a Stylish Wardrobe
To help you master the gorpcore aesthetic, here's a handy checklist of gorpcore essentials:
Puffer jackets or vests
Fleece pullovers or jackets
Cargo pants or parachute pants
Hiking boots or athletic sneakers
Windbreakers or rain jackets
Outdoor accessories (e.g., carabiners, reusable water bottles)
Weather Suitability:
Adapting Gorp Style to Different Climates
Gorpcore fashion adapts well to various weather conditions. Layering allows you to adjust your outfit accordingly. For colder climates, incorporate insulated jackets and thermal base layers, while lighter options like windbreakers and breathable fabrics are perfect for warmer weather.
Top Gorpcore Brands:
Where to Shop for Authentic Outdoor Fashion
To truly embrace gorp style, consider shopping from brands that specialize in outdoor clothing and gear. Some popular gorpcore brands include:
Patagonia
The North Face
Arc'teryx
Columbia
REI Co-op
Salomon
Moncler
Marmot
These brands offer excellent gorpcore style and some are widely considered luxury gorpcore brands
Elevate Your Gorp Style:
Must-Have Accessories for the Perfect Look
To complete your gorpcore outfits, don't forget to incorporate functional and stylish accessories. Some must-have gorp fashion accessories include:
Hiking backpacks or sling bags
Carabiners
Reusable water bottles
Beanies or baseball caps
Outdoor-inspired jewelry (e.g., compass or mountain pendants)
Conclusion
In conclusion, gorp style is here to stay, offering a perfect blend of functionality, comfort, and fashion. By incorporating gorpcore essentials into your wardrobe and drawing inspiration from celebrities and influencers, you can create your own unique take on this versatile trend. So, gear up and embrace the great outdoors with gorp fashion!
Did you know Kendall tops the female models industry? Check out who else are on the list of Top 10 models in 2023!