Top 10 Iconic Kendall Jenner Outfits
If we had to steal looks, it is safe to say that Kendall Jenner would be on the top of our list. Queen of hearts, the older Jenner has not only made heads turn every time she walks the runway, but her personal style has given us some major fashion goals over the years. From a childhood reality star to the highest-paid model of 2020, Kendall has come a long way. Her evolution since she made her runway debut for Sherri Hill Spring collection 2012 is one that you cannot miss. iconic Kendall jenner outfits
Be it donning a basic matching pajama set or walking in a flashy grey Versace in Milan fashion week, Jenner has proved herself to be a fashion goddess on and off the runway. Keep scrolling for some of our all-time favourite Kendall Jenner outfits that you can take inspiration from and recreate your own version of it.
Check out these Iconic Kendal Jenner Outfits!
---
The Naked Romance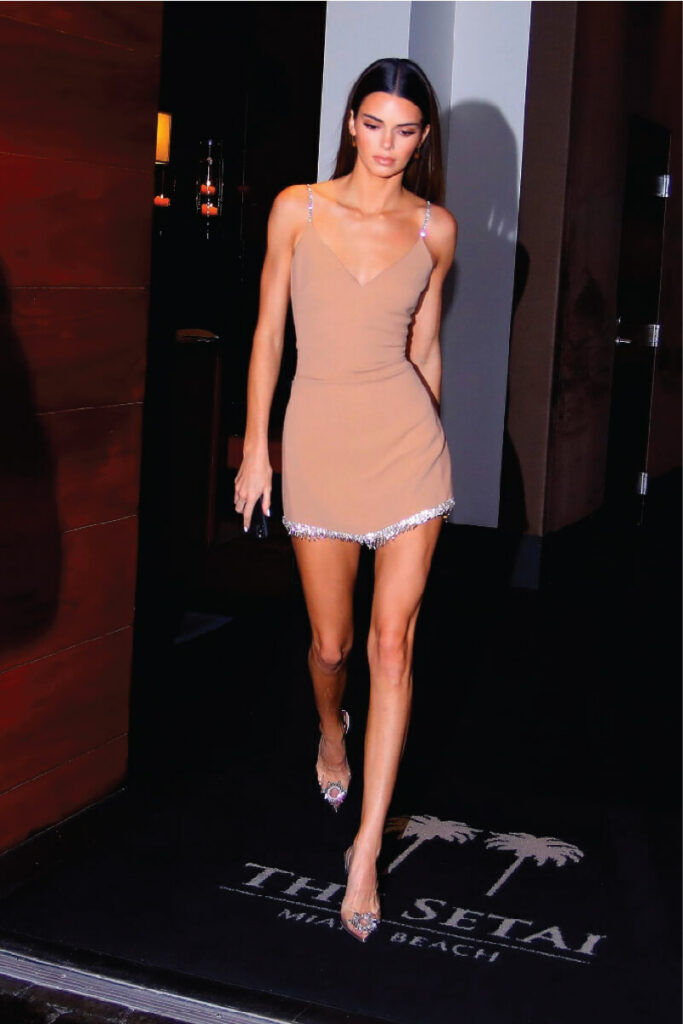 We all want to rock a naked color outfit as effortlessly as Kendall does. Spotted wearing this nude mini-David Kama dress, Kendall Jenner proves that she does not need colors to pop out. Neither over the top nor basic, Jenner truly knows how to strike a perfect balance between stylish and chic. With the onset of summer, this makes for a perfect outfit option for your next dinner outing.
Bonus: If you are looking for more summer outfit ideas, you can check out 10 Crazy Summer Outfit Ideas For Women.
Keeping it casual? Nah!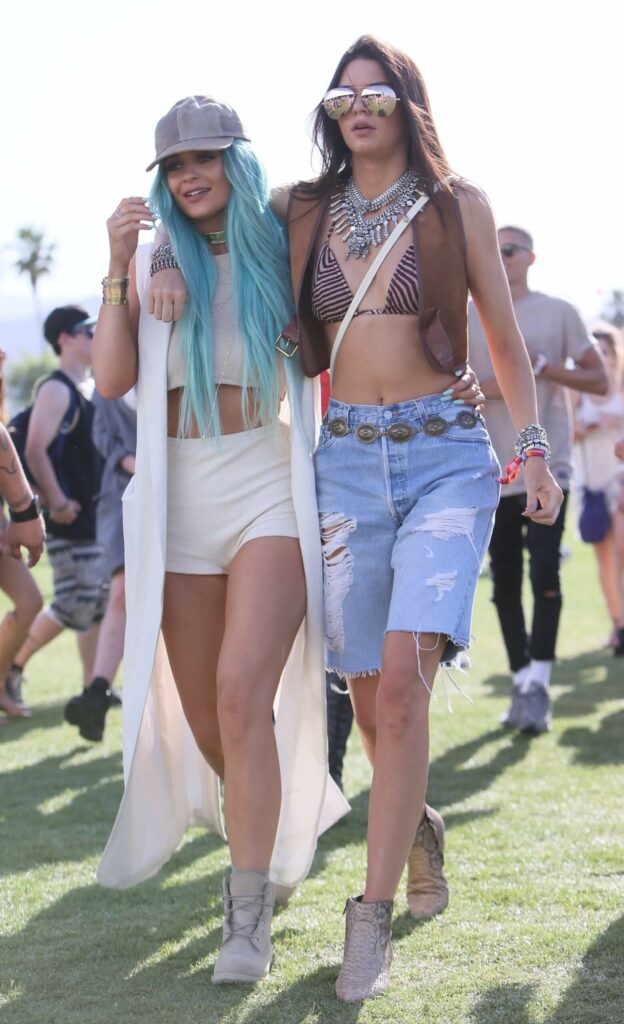 As Philomena Kwao once said, "Put on your bikini, put on whatever you want to wear, and don't worry about what other people are saying", with this outfit, Kendall did precisely that. Wearing this outfit to Coachella 2015, with shorts and the suede jacket, she took comfort and fashion to the next level. This iconic Kendall Jenner outfit is definitely one for the books!
Feather Weather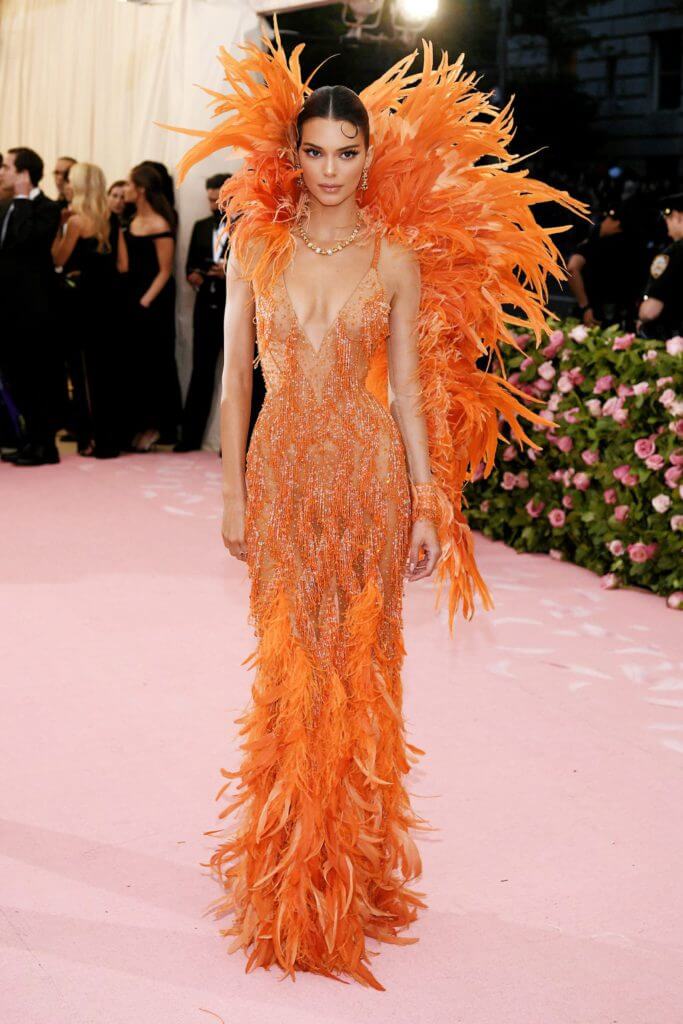 It's a bird? It's a chicken? No! It's the ever-glamorous Kendall Jenner walking the red carpet for the 2019 Met Gala. With this vibrant ensemble, tailored by Versace, she not only delivered looks but took the medal for being one of the best Met Gala outfits that year. When it comes to serving striking red carpet outfits, Kendall Jenner can certainly never disappoint.
Pajama Party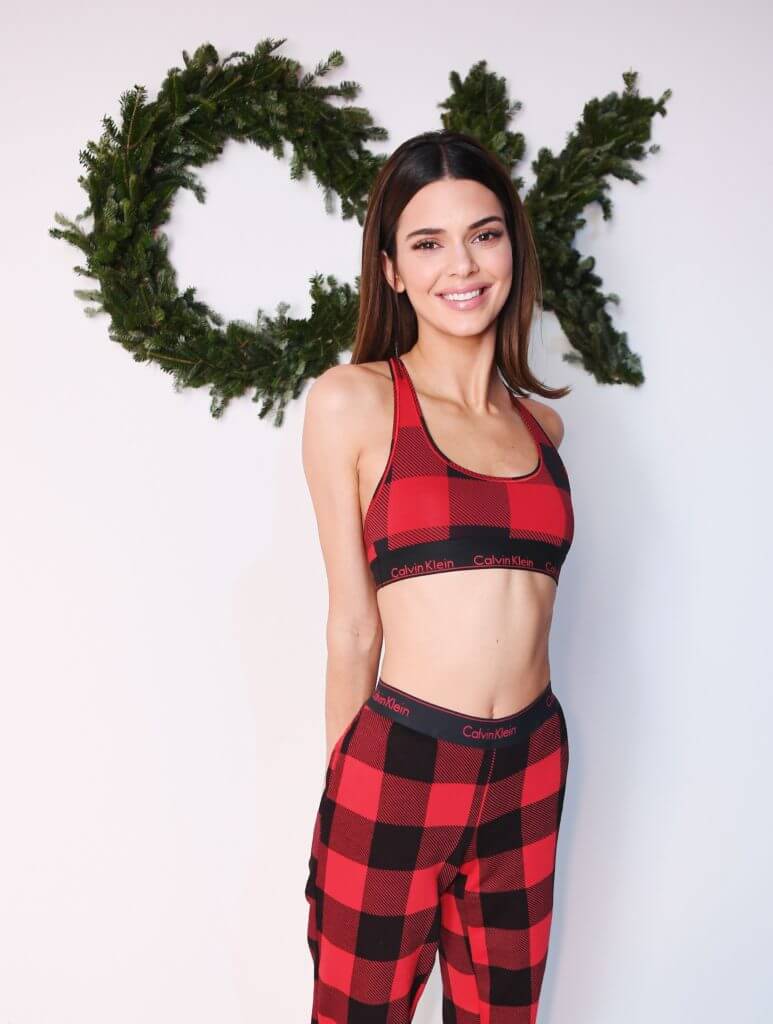 Ahh! The matching pajama set. Commenting on her personal style, Kendall Jenner once said she likes to keep it simple and classy. These matching red striped Calvin Klein plaid pajamas that she wore to the brand's holiday party are an accurate representation of what she meant by it. Pairing it with lace-up combat boots takes the cake. Now, we all know what looks to steal for our next pajama party.
She's 'Cut out' for it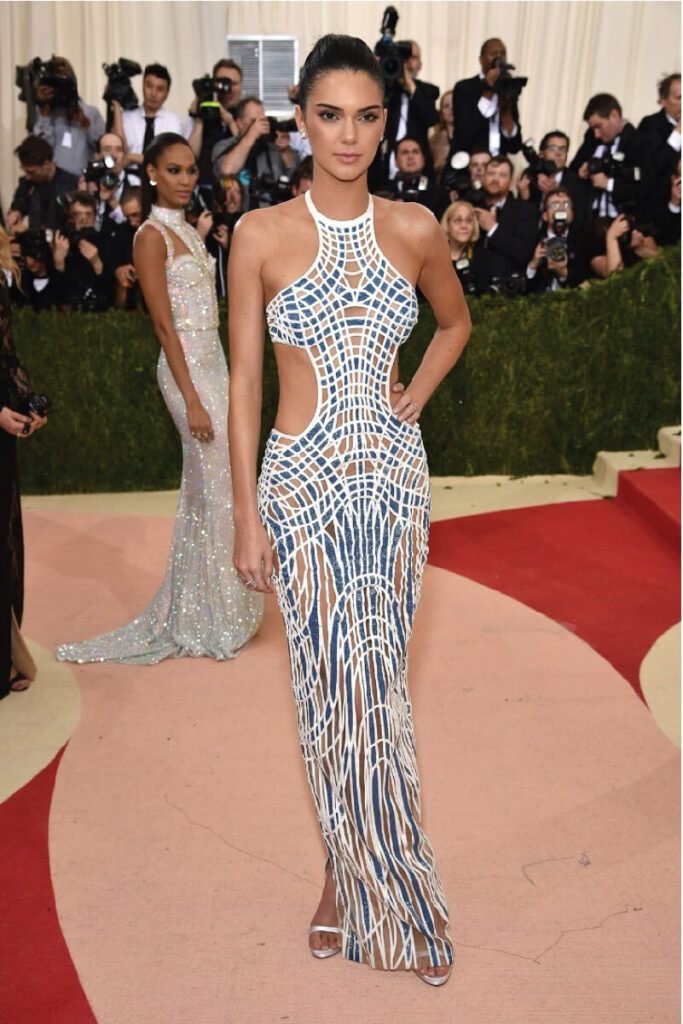 Another Met Gala! Another stunning outfit!
Kendall made her presence felt with this cut-out Atelier Versace gown in 2016, where she flaunted her perfect supermodel figure. After all, with a figure like that? Why should not she? Complimenting the look is easy on the eye makeup and slicked-back ponytail. Kendall Jenner outfits truly does not miss any opportunity to look stunning.
Black Magic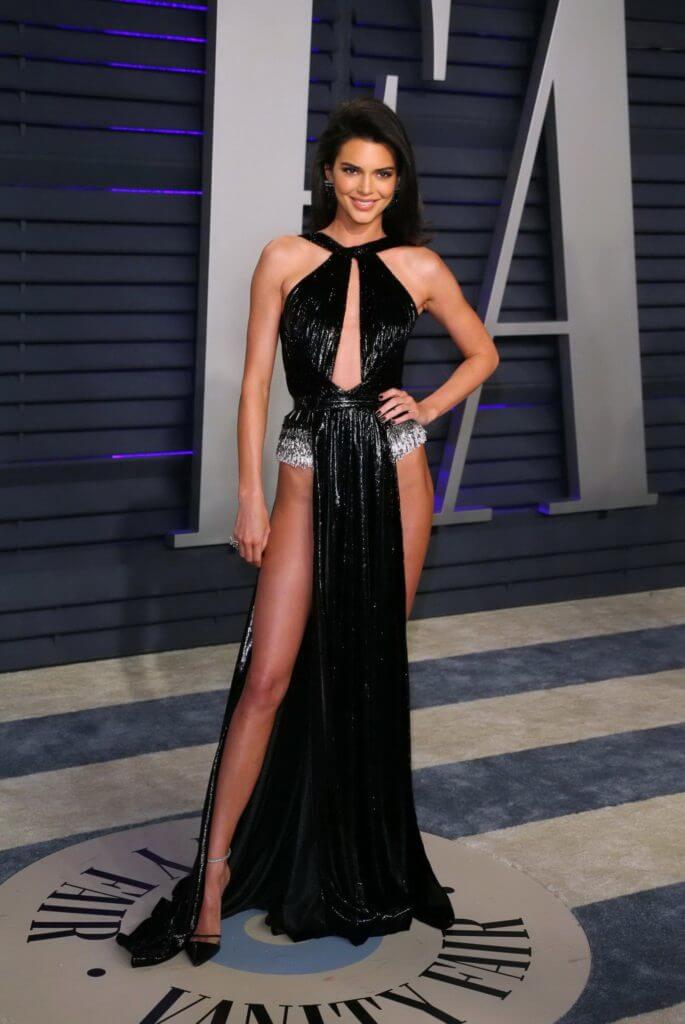 Fashion is all about feeling comfortable in what you are wearing. While most of us might find it absolutely difficult to carry this outfit, Kendall Jenner not only makes it look easy a hell but also does it hella gracefully. Looking like an absolute goddess, one cannot ever go wrong with the color black. Lesson learned, Ladies! When in doubt, wear black!
Not your basic girl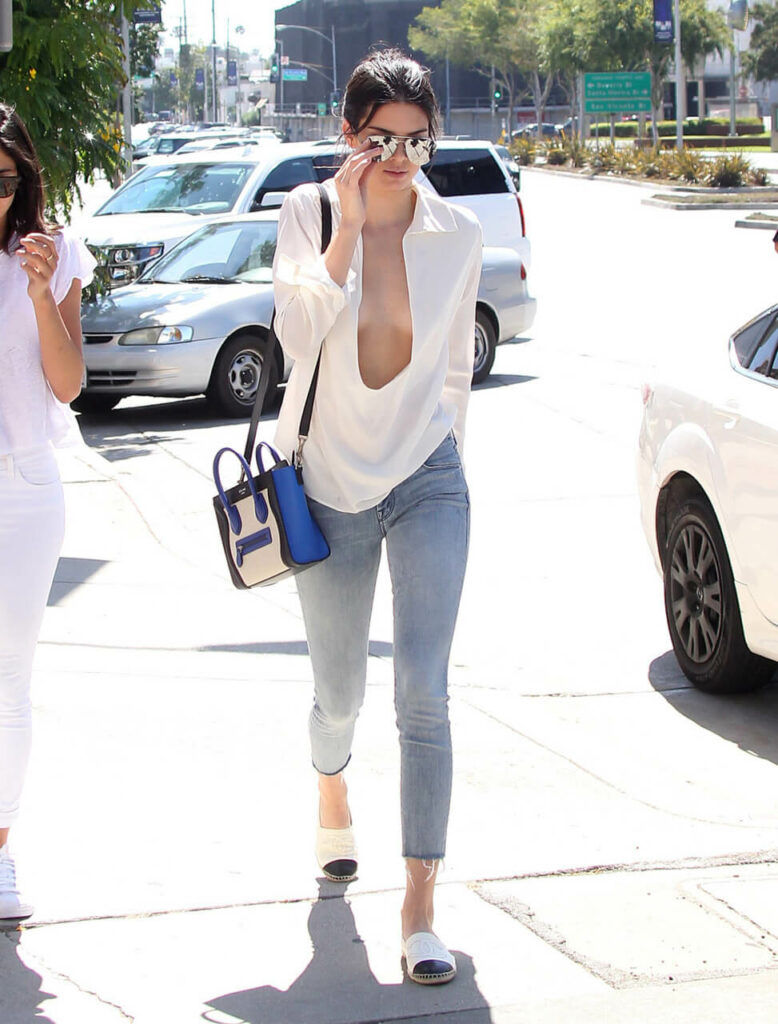 Leave it on Kendall Jenner to pick out the most basic yet essential items from your closet and make it look voguish. When I say that is her, and only her that can style white wide open shirt and blue jeans and look incredibly cool, you cannot disagree. It is time to take inspiration from this confident outfit of Kendall Jenner in which she clearly rocks!
Out of this world
There is no color or outfit ever made that Kendall Jenner cannot slay. Never shy of taking risks, Kendall indeed looks out of the world in this outfit. "I like that I have a different vibe to everyone," she once said, and rightly so, she succeeded in setting herself apart from the crowd. Attending the BRIT Awards after-party in this neon glitter jumpsuit, Kendall proved that a bit of color could do wonders. So, what are you waiting for? Get yourself a neon outfit and transform into an absolute stunner.
Hot Suit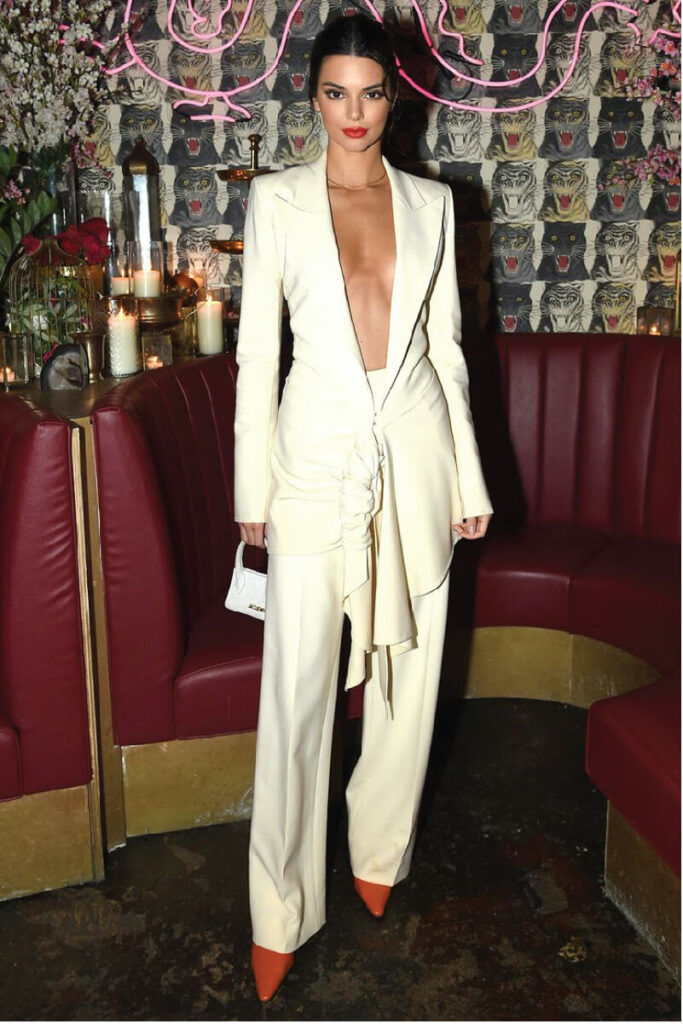 Looking to break away from the conventional pantsuit style? Do it the Kendall way! Dressed in a low-cut white suit jacket with front detailing and matching pleated pants for the Business Fashion dinner in NY, Kendall's indeed brought fashion to the table. And hey! Can we take a moment to talk about the color contrasted heels? Not only do they look chic, but they add a colorful twist to the outfit.
The disco vibe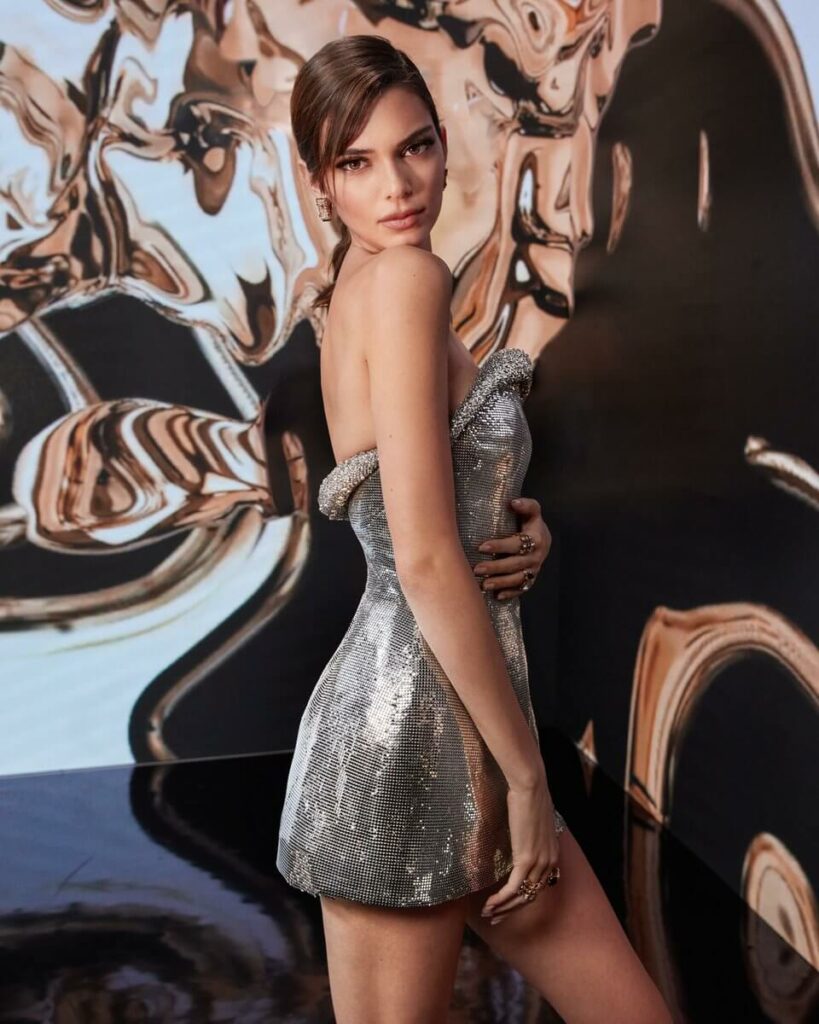 Ending with a little disco vibe, Kendall Jenner closed the fashion show for Versace in 2020 dresses in a strapless metal mesh mini dress. With an ensemble so stunning, I can only imagine how difficult it would have been for the audience to take their eyes off her.
Conclusion
Kendall is the hailing queen of effortless fashion. Be it her immense fascination towards cut-out gowns or experimenting with bold colors, or going all out with braless sheer gowns, her style revolves around feeling confident in what one's wearing. As a fan once rightly tweeted. "I got 99 problems and looking like Kendall Jenner would solve all of them". A true inspiration and fashion icon, Kendall Jenner is one celebrity to look out for some fashion inspiration.
While we are talking about effortless fashion, we cannot really leave Harry Styles out of the list, can we? A little something for our male readers stumbling upon this article, you can browse through Top 11 Best Harry Styles Outfits – Wardrobe Inspiration for some inspiration. Trust me, you won't be disappointed.
Comment below with your insights and let us know which is your all-time favorite Kendall Jenner look.