Lights! Camera! Strut! It's time for some Red Carpet Fashion !
As the red carpets are rolled out and the camera shutters go Click! Click! All eyes gravitate to the celebrities and their all-out fashion moments. People eagerly await the arrival of their favorites to know who wore what. What follows is a multitude of criticism and appreciation for the outfits gracing the event.
Every year we look forward to seeing celebrities bring their best foot forward and dazzle us with their red carpet fashion. With illustrious mini dresses to lavish ball gowns and the chicest pantsuits, awards season brings around dozens of reasons to tune in.
Even the sweeping pandemic could not put a damper when it came to the eye-catching red carpet looks. Our favorites showcased their looks via virtual carpets. Honestly, the at-home 'ready for the show' selfies were all I lived for!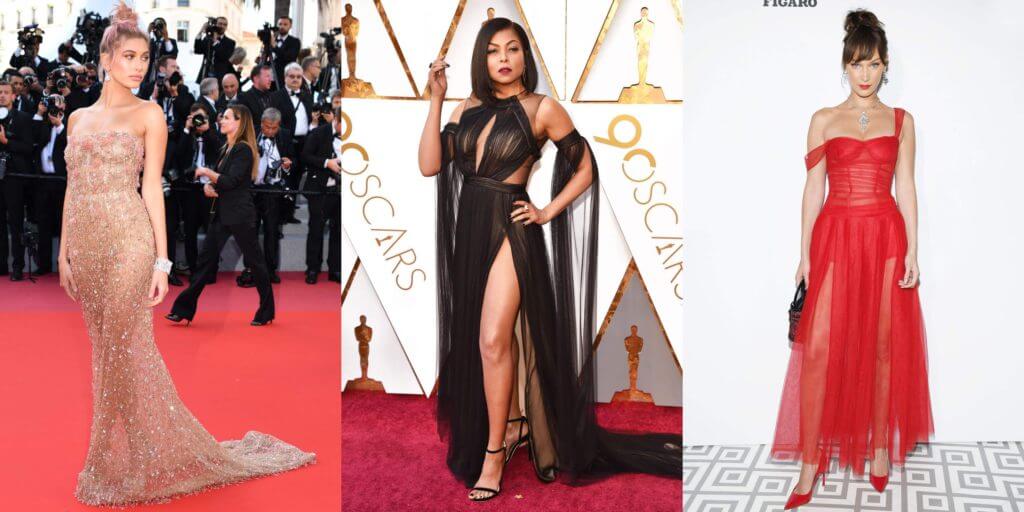 Fashion on the Red Carpets
When awards season rolls around, prestigious events like the Grammys, Oscars, and Golden Globes require celebrities to show up as their best selves. Critics and fans alike pay attention to every detail of the ensemble from makeup to clothing to accessories and shiny jewels. And as always, opinions vary, what constitutes a hit to some is a sore miss for others.
Red carpet fashion refers to outfits worn to high-profile galas and celebrity events such as award ceremonies and film premieres. And fashion icons like Zendaya, Harry styles, Kendall Jenner, and many others never fail to impress us. But that doesn't mean that they don't have their fair share of fashion faux pas.
Let's face it, like not every joke lands and not every outfit choice is… well, for lack of a better word, a 'stunner'!
Trends of Red Carpet Fashion
Red carpet fashion has a couple of trends that have been wooing hearts since forever. Every awards show has bedazzled shimmering gowns and black classy tuxedos. So what did the 2022 red carpet looks have in common? Which trends made it big? And what can we expect to see more of? 
Let's dive in and answer all those questions!
Volumize
Big skirts and volume made quite an impression on the carpets, lots of tulle and taffeta, and even multi-color layers. Multiple celebrities were spotted wearing voluminous skirts that caught not only our eyes but the paparazzi's as well. Events ranging from the Grammys in march to the Billboard awards in may saw A-listers like Amanda Seyfried, Jhene Aiko among others sporting the trend.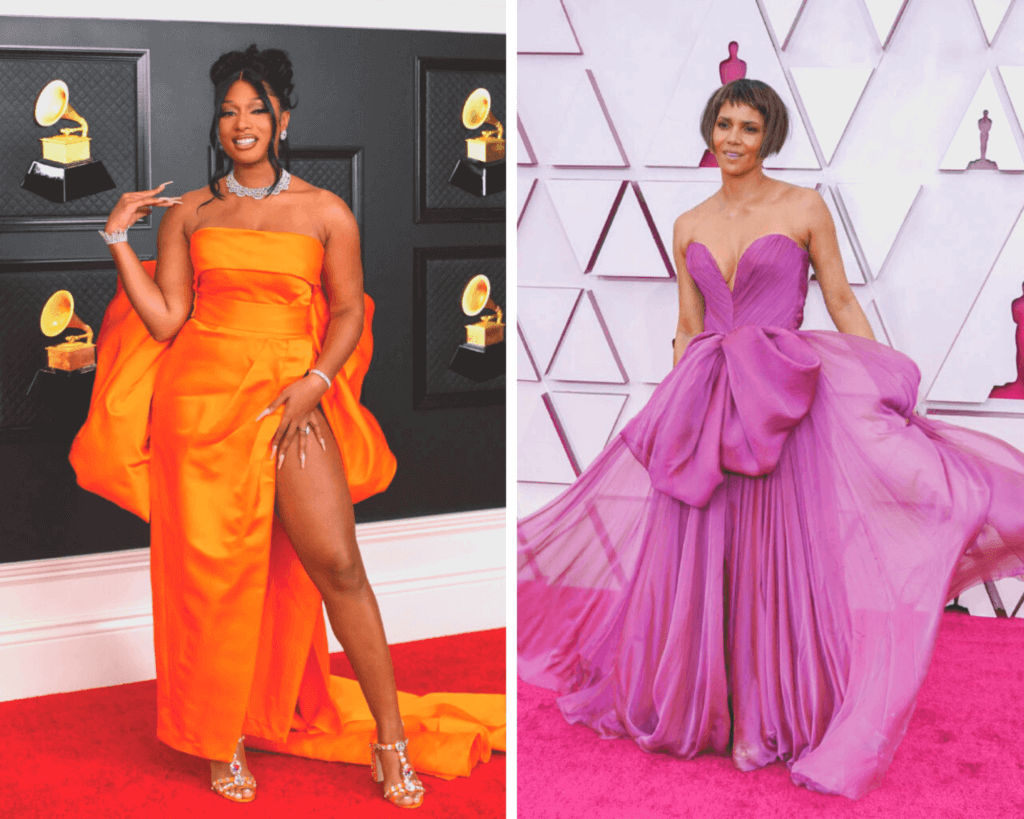 Dramatize
Dramatic shoulders were a celebrity favorite this time around. Be it streamlined silhouettes in dresses that pulled focus to the subtle drama added by the shoulder detailing or full-on 'Extra' sleeves with voluminous skirts, the stars gave us all.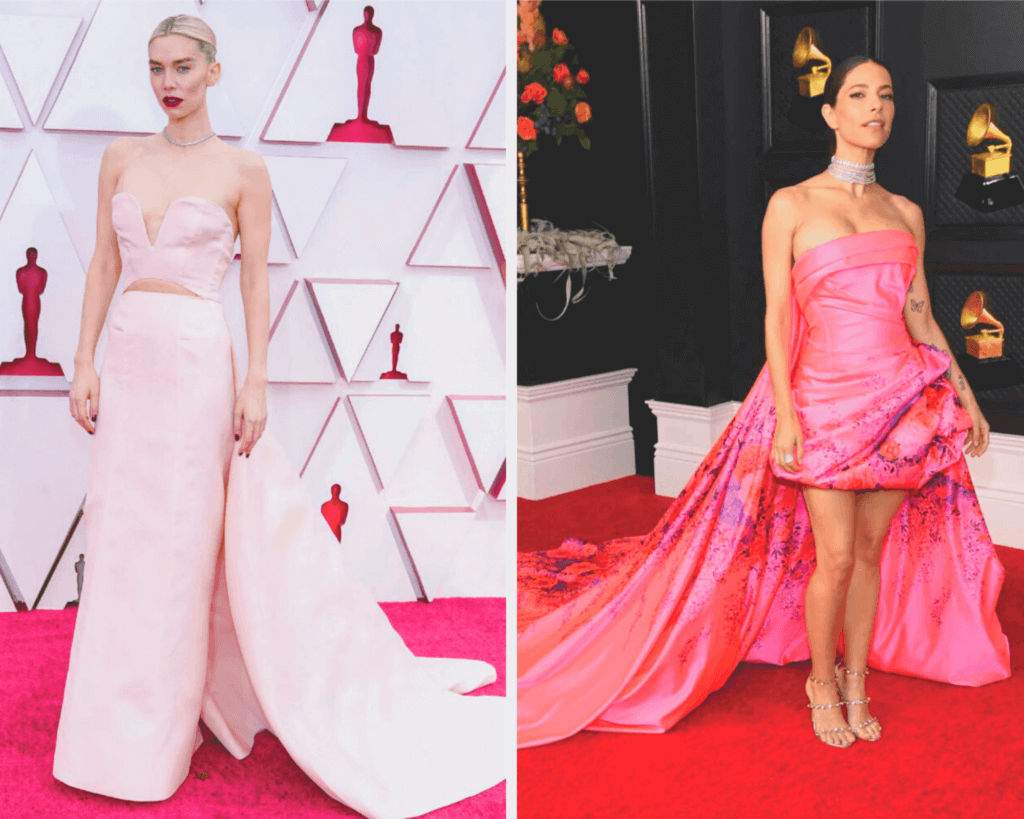 Trains are an acquired taste and have made a comeback for sure. Whether it's for better or worse is yet to be determined so we shall see! This awards season multiple celebrities were spotted wearing outfits that had small or long trains trailing behind them. Looks like they were really living their extraordinary lives!
Très Trains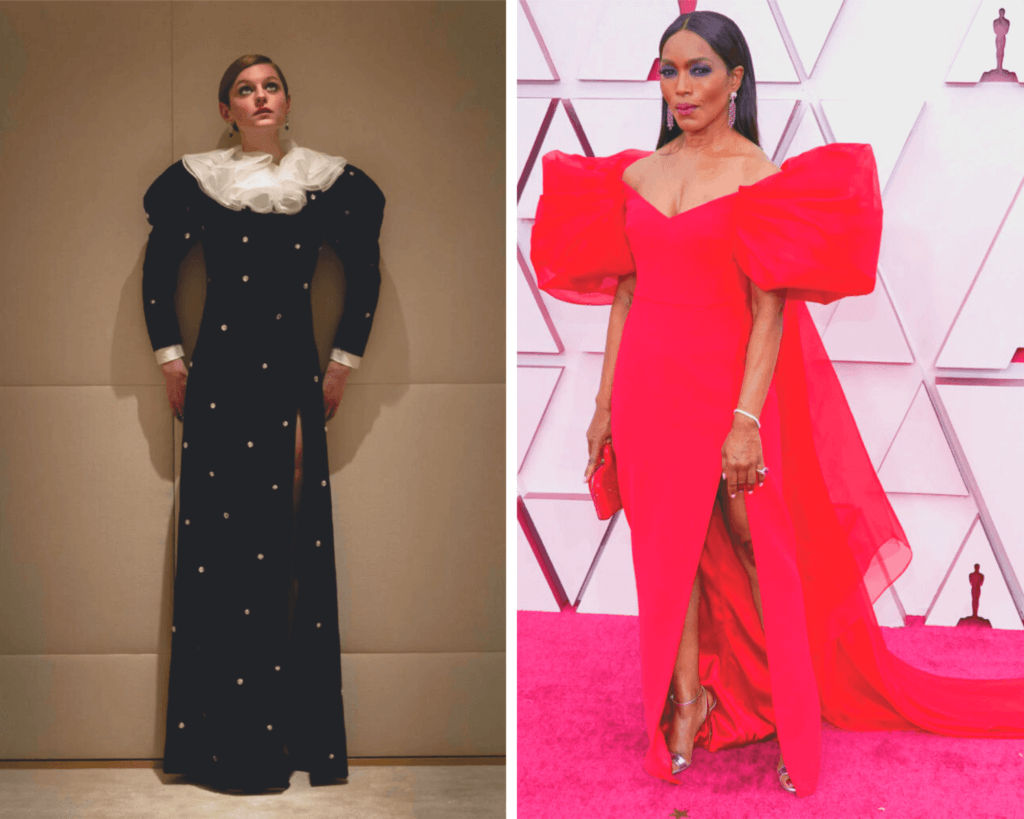 Bow Blow
Bow down to the bows! Red carpet fashion saw an influx of bow detailing. Big bows, small bows, front bows, back bows… you name it they were there!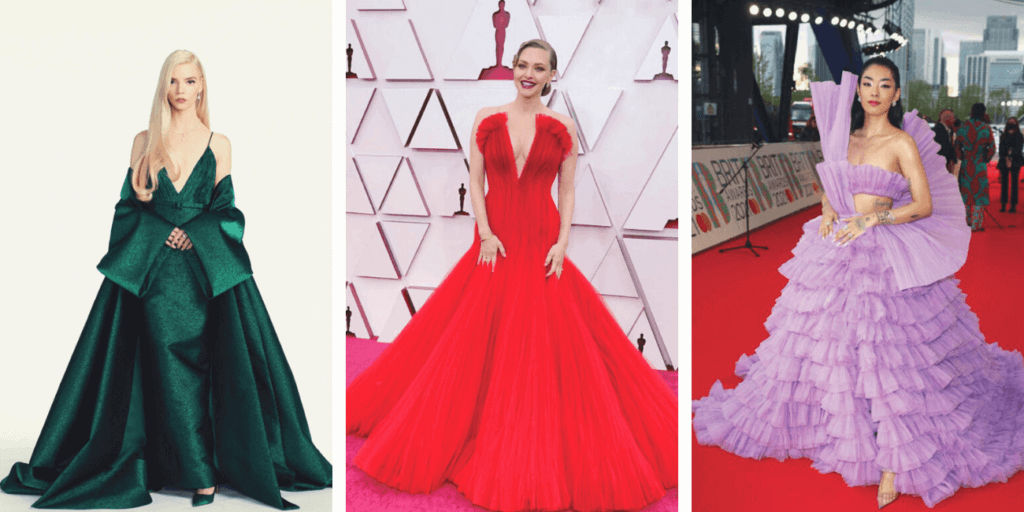 Sneak Peak Cutouts
Another major trend popular among celebrities this year was cutouts. From sheer risque dresses to jumpsuits and classic gowns! The red carpets saw it all!
Vivid Visuals
Celebrity fashion is no longer just simple and chic, our favorite stars tend to take a leap of faith when it comes to red carpet fashion. With colors infiltrating the runways and red carpets alike it's not unlikely that we saw some very bold and very colorful looks during award shows this year.
Designers Seen On The Red Carpet
Of course, by now people are aware of designer labels worn by celebrities. To name a few, celebrity favorites include Chanel, Oscar de la Renta, Valentino, Dior, and My my, does the list go on!
But how do these dresses look on the runway when they are showcased? Swipe through the gallery (above) to see how the amazing red carpet fashion comes to life with personalized accessories and the right amount of stardom!
Finale
The best part about award shows for fashion enthusiasts like me is getting to see these gorgeous looks come to life.
I and many others stay glued to our screen or social media to catch the first glimpse of outfits worn by our beloved A-listers.
So far celebrities have given us quite a few fashionable moments to rejoice and I can only predict that the future has many more iconic looks waiting for us. Here's me holding onto my hope of one day getting to see this in action… Ahh, big big dreams!
Every award show, we consciously or unconsciously pick out our favorite looks of the night. So comment below and let me know which red carpet fashion trend/look did you like the most so far.
---