All you wanted to know, was what types of dresses you had in your closet. Seems like a pretty straightforward and simple query right? Wrong! What you have failed to acknowledge is that it's a long… long list.
Believe it or not, women's dresses have sometimes been categorized into almost 40 or more types, and if you want you can read the A-Z here. But in all honesty, knowing a few key types of dresses would get us by all the same.
And that's what I'm here for! So without further ado let's dive like Alice into this rabbit hole and find the top 10 all-time favorite types of dresses that you must know about!
Midi Dress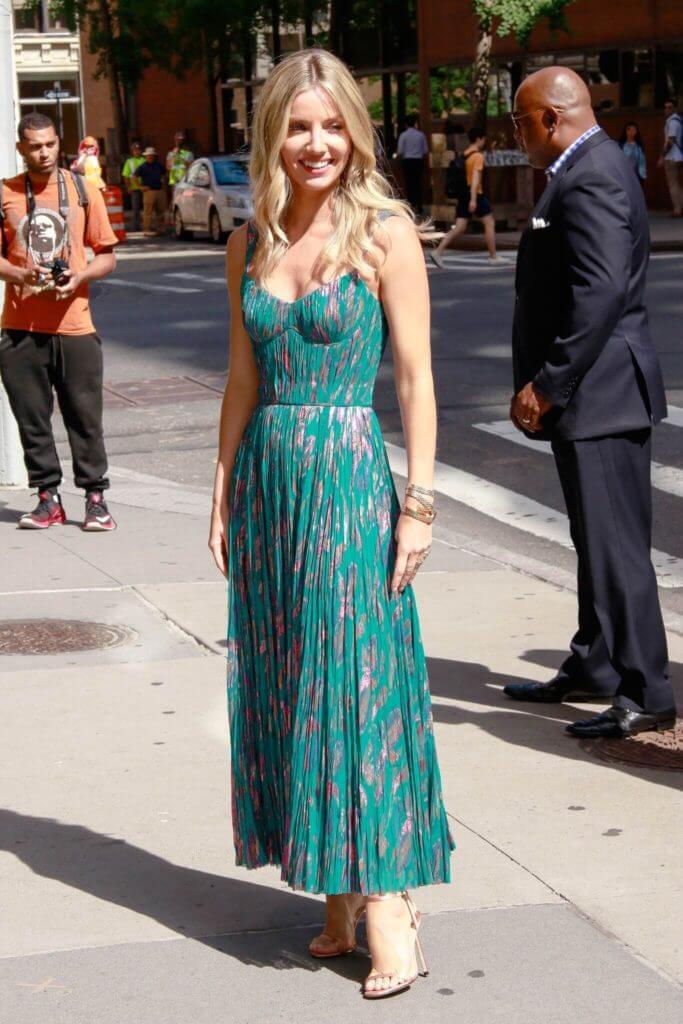 Starting off our search is a classy Midi Dress, these types of dresses sit at a length that falls somewhere between mini and maxi dresses and has gained quite the momentum in recent years. They can be body-hugging or flowing, just be sure to choose a fit that flatters you. They're a great option for anybody and for any event.
A lunch date? You got it! Family Picnic? You also got it! Brunch with that nagging co-worker? You might not want to go but you have the dress for it!
Slip Dress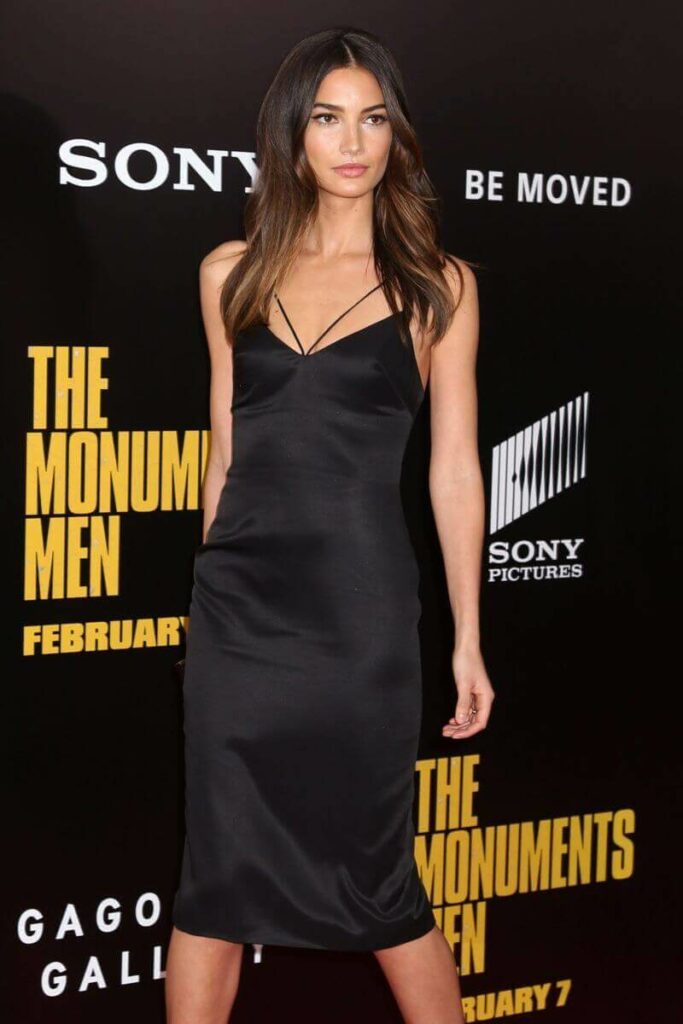 Slip dresses made it big in the 90s, a trend that was loved by many. With the booming comeback of the nostalgic era, it looks like these feminine slim beauties are back in action! Although if you think about it, they never really left!
Wearing it is all too simple, it all depends on how your personality demands you style it. You can opt for a modest t-shirt underneath paired with booties and a boho straw hat or steal the night like the vixen you are, sans t-shirt with a pair of stilettos!
My advice is to wear what you're comfortable with and give it your all!
Pinafore Dress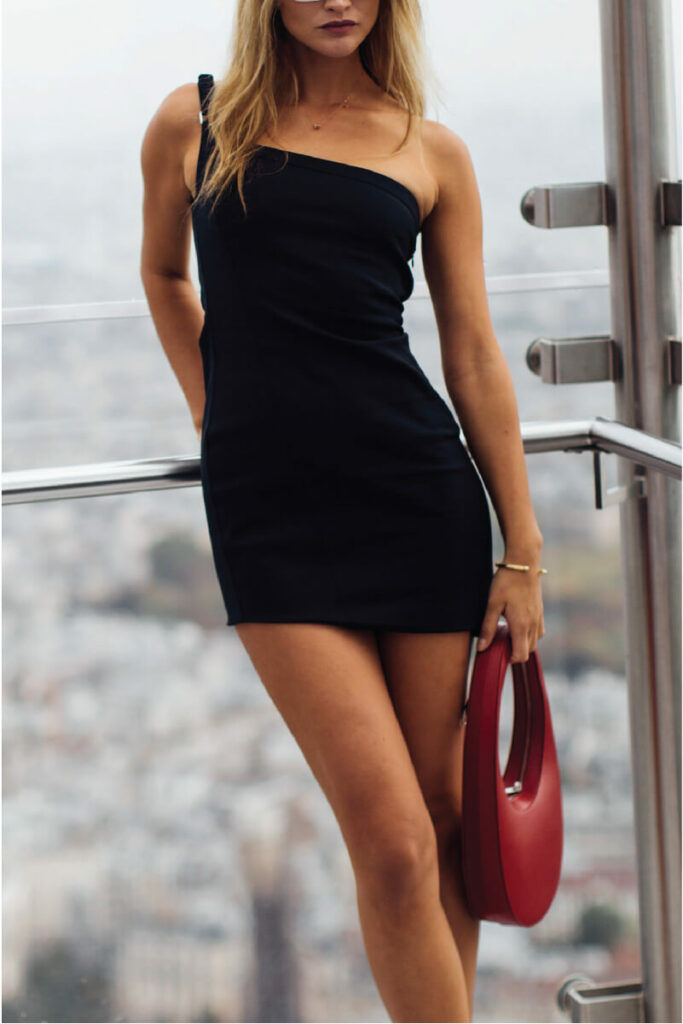 A pinafore dress is a godsend for a casual day out. It typically consists of a collarless, sleeveless dress with medium-sized straps on the shoulder and may have a button-down front closure. It is a great way to achieve an easy, effortless, and comfortable look.
If your go-to idea for your perfect 'girls day' outfit is something fun and chic then a pinafore dress must be on your 'types of dresses to own' list for sure!
Wrap Dress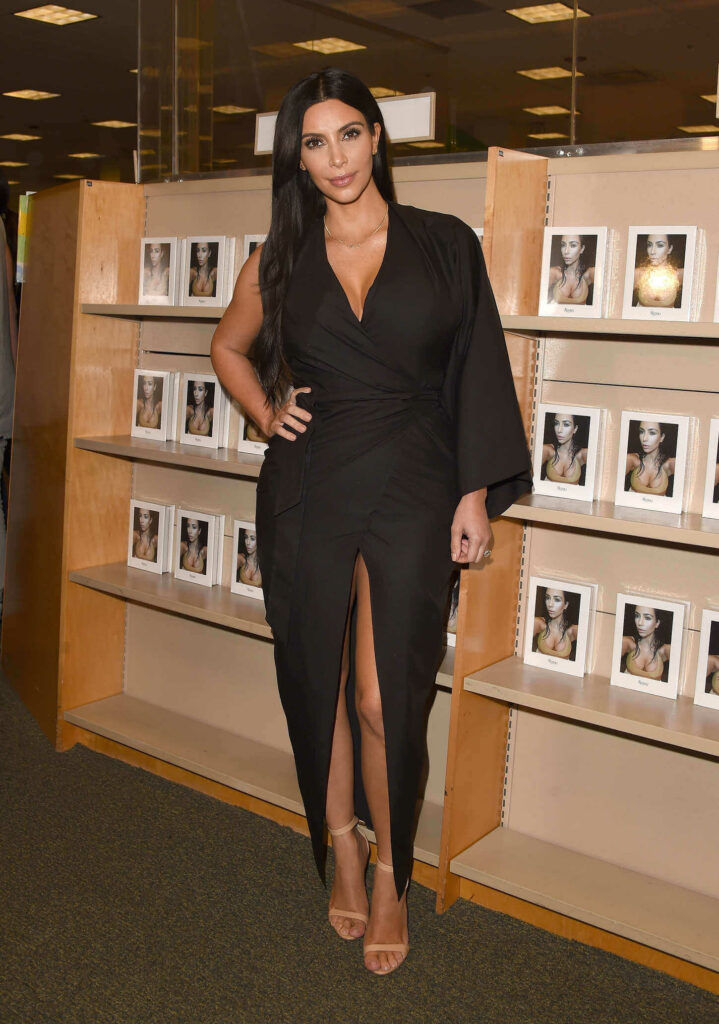 You might have guessed from the name and you might already own one! Wrap dresses are a favorite amongst women of all ages. The silhouette comes in multiple dress lengths from mini to maxi and even midi dresses. These dresses are great for creating an illusion of an hourglass figure even if you're not naturally blessed with one.
What's more? It is 100% royal approved! The Duchess of Cambridge, Kate Middleton has often been spotted in wrap dresses, and if that's not a sign of 'must have' then I don't know what is.
Pencil Dresses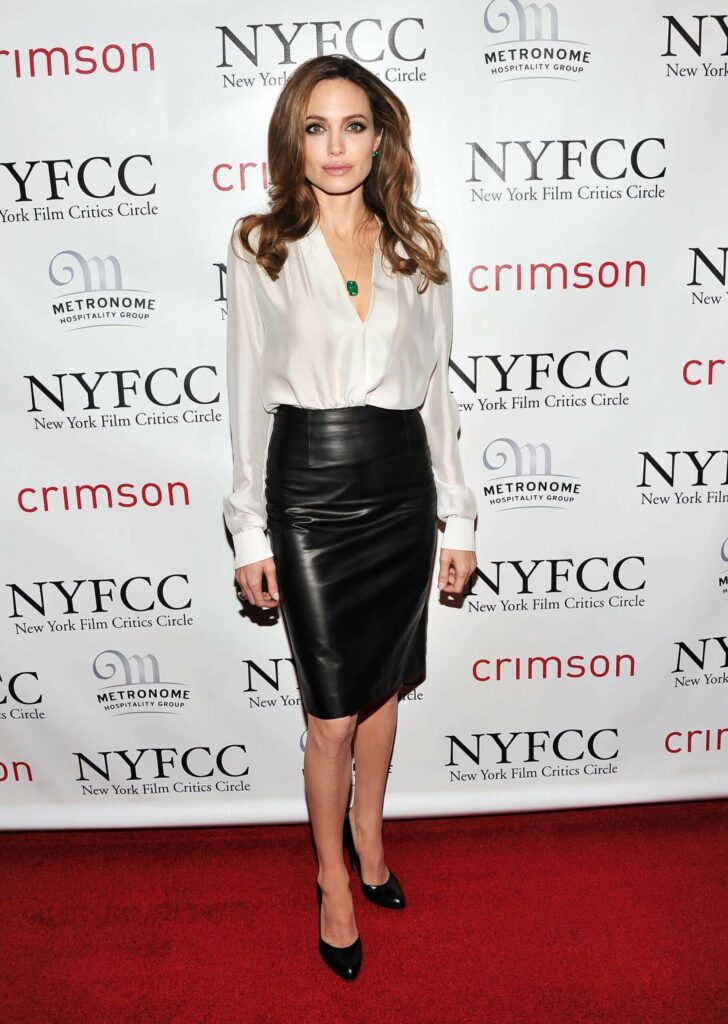 Dress to impress! And here's the perfect dress for it. A pencil dress is body-hugging and typically nipped at the waist to create a defined and flattering look, its hem typically hits below the knee and has no frills or flounce for details.
It is simple, classy, and versatile and has been the go-to date dress for many. So if you've got the curves then flaunt them! Step out wearing a turtleneck neckline or switch it up with something a little sexier and plunging! It's your world ladies, we're just living in it!
A-line Dress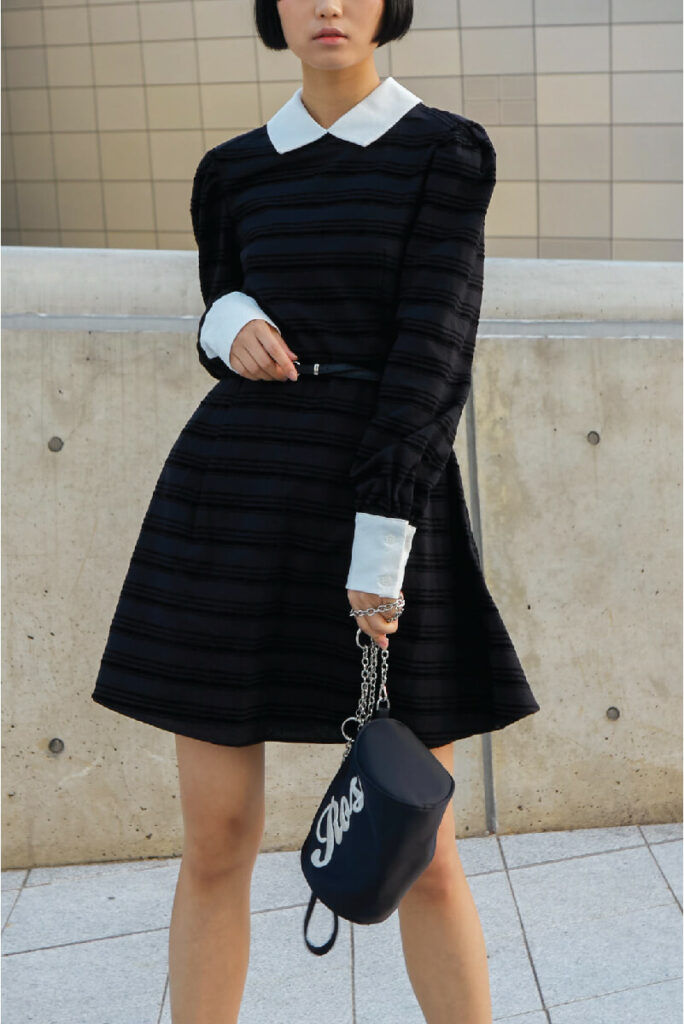 Is it a 'dress it up' or 'dress it down' kind of occasion? if you're confused… Well, worry not, we have a solution. Amongst the long list of 'types of dresses' falls our savior, the a-line dress. It fits at the hips and then gradually flares towards the hem of the dress giving it a shape that resembles an 'A'.
Or you can say an A+ choice!
Mini Dress
Who isn't familiar with the legendary mini dresses! They have made their mark in history and shall reign in hearts forever. What started as 'not so short' but 'oh so scandalous' has over time become 'not so scandalous' but 'oh so short'. But what even is 'short'? By definition… well I'd say it's a grey area and the only answer is what you are comfortable in.
Been hitting the gym for those toned, lovely legs? Here's your chance to show them off!
Maxi Dress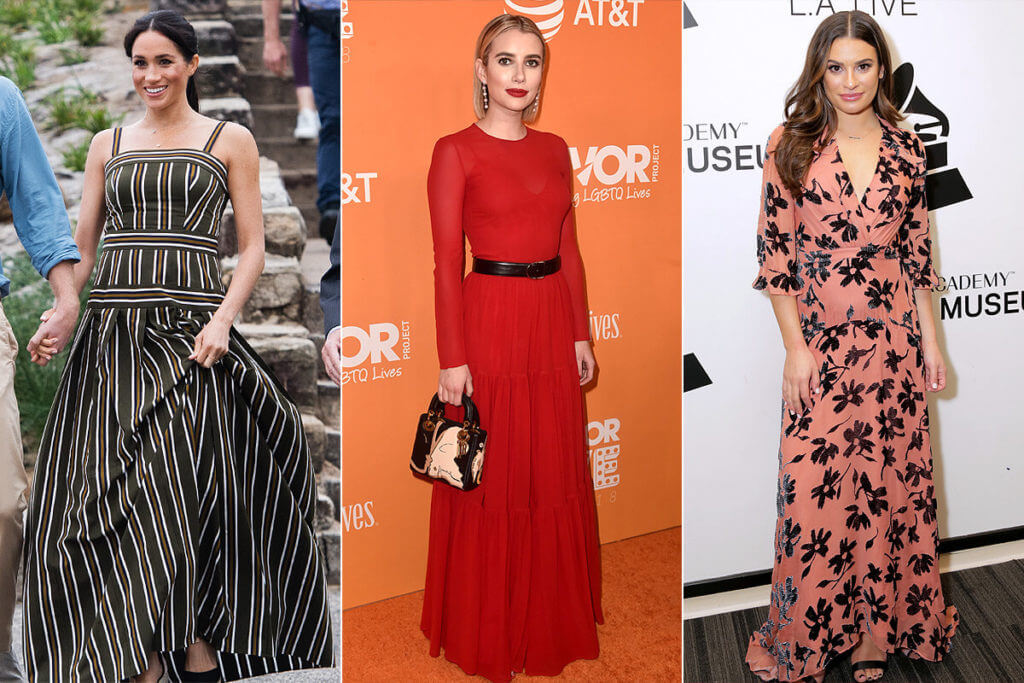 And here debuts my favorite entrant of the 'types of dresses' list. The maxi dress! Perfect vacation wear to explore or just lounge around. The dress hits somewhere near your ankles or below and is suitable for casual settings owning to its laid-back flowy silhouette. Another plus point remains that it is incredibly easy to jazz up! Just add trendy uber long necklaces or statement earrings and voila you're ready! Chefs kiss!
T-shirt / Shirt Dress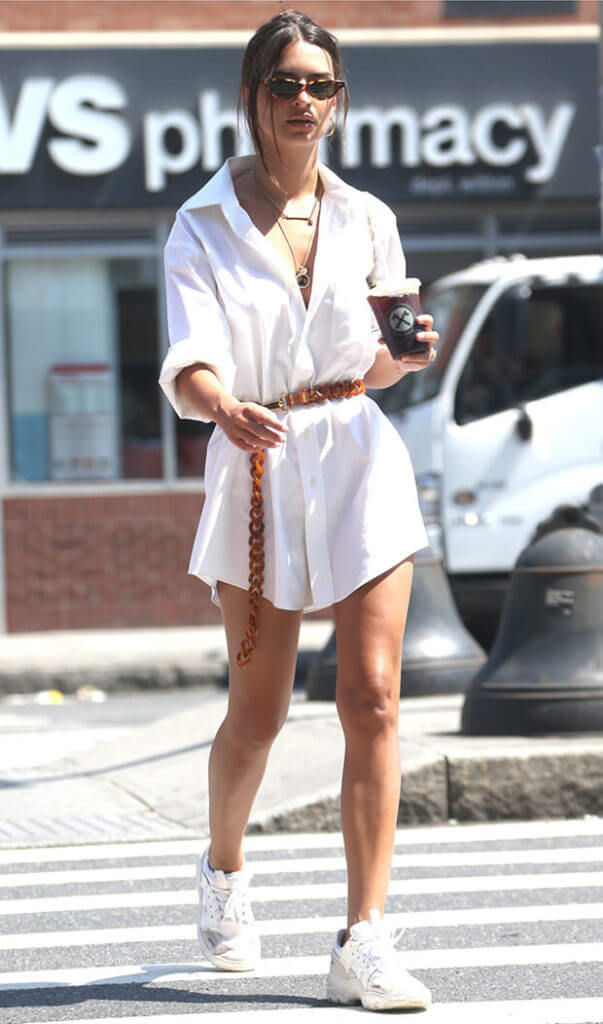 Need I say more?
From grocery shopping to 'wine with the girls', you're sure to find one fit that matches your outfit desires of the occasion!
Bardot Dress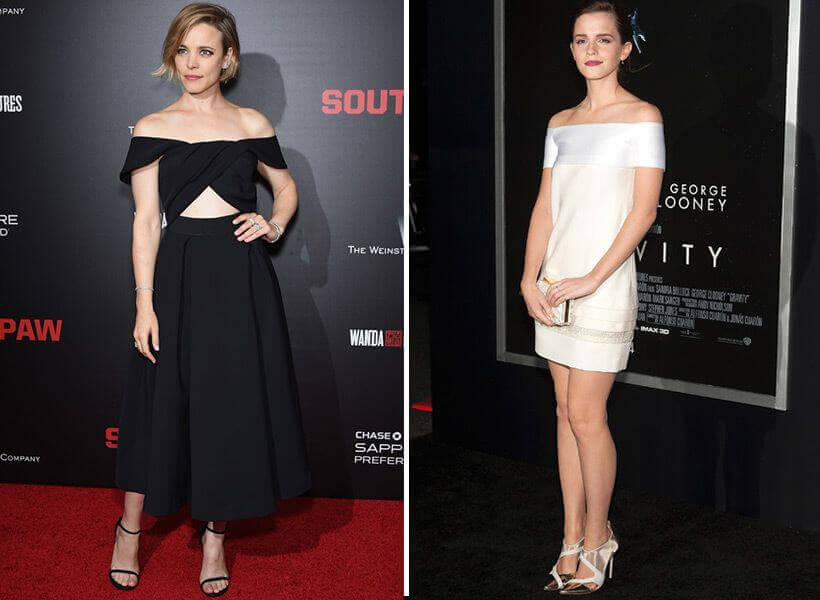 Another people's favorite!
If you ever have to embody elegance and sophistication with just a hint of sensual then I must state it right here.. Look no further! The Bardot dress radiates grace and decadence. Sporting an off-the-shoulder neckline, it has a sleeve that sits just below the shoulders and creates a coy narrative of having been slipped-off. Subtle, eye-catching, and dare I say it? Just a little magical.
Conclusion
Now that we have emerged from our rabbit hole, here we have it, 10 types of dresses that have been loved, admired, styled, and restyled over and over again because they never go out of style.
With that, check out the Top 50 Most Popular Women in the world !
With so many types of dresses out there, I'm sure I must have missed a few so comment below and let me know which is your favorite dress style!
---