From hairstyles drenched in butterfly clips to "bumster" jeans with exposed thongs and mini cardigans exposing the midriff, the crazy flamboyant trends of the early 2000s have made a steady comeback and unless your living under a rock, chances are you've already seen the 2000's fashion dominate Instagram. Despite its more than unflattering reputation, these trends seem to be all we need.
Let's take a look!
2000's Fashion: The party GenZ missed
If you're like me then you were probably still being dressed by your mom in tutu skirts while the older kids were out, going crazy with their lower back tattoos and tiny baguette bags. And I'm not gonna lie, it doesn't feel good to be left out.
But worry not, now is the perfect time to forget about all the bad things in the world and escape into the nostalgic cringe-fest that was Y2K fashion.
Whip up your Pinterest boards filled with fashion inspirations from Carrie Bradshaw, Britney Spears, Christina Milan, and Paris Hilton and get fetch!
What drove the 2000's fashion trends?
Curious is only one word we can use to describe the provocative and rebellious fashion of the 2000s. This logo-driven lanky bedazzled era was a polar opposite of its fashionable successor aka the 90's normcore mom jeans-wearing fluffy-haired years.
Makes one wonder, how did fashion change so much and so quickly? In reality, the early 2000's fashion was both inspired by the 90s as well as its polar opposite.
Loose-fitted mom jeans turned into ultra skinny low rise jeans while peasant tops and everyday t-shirts became teeny tiny vests and baby tees and sensibly large bags became miniature shoulder bags.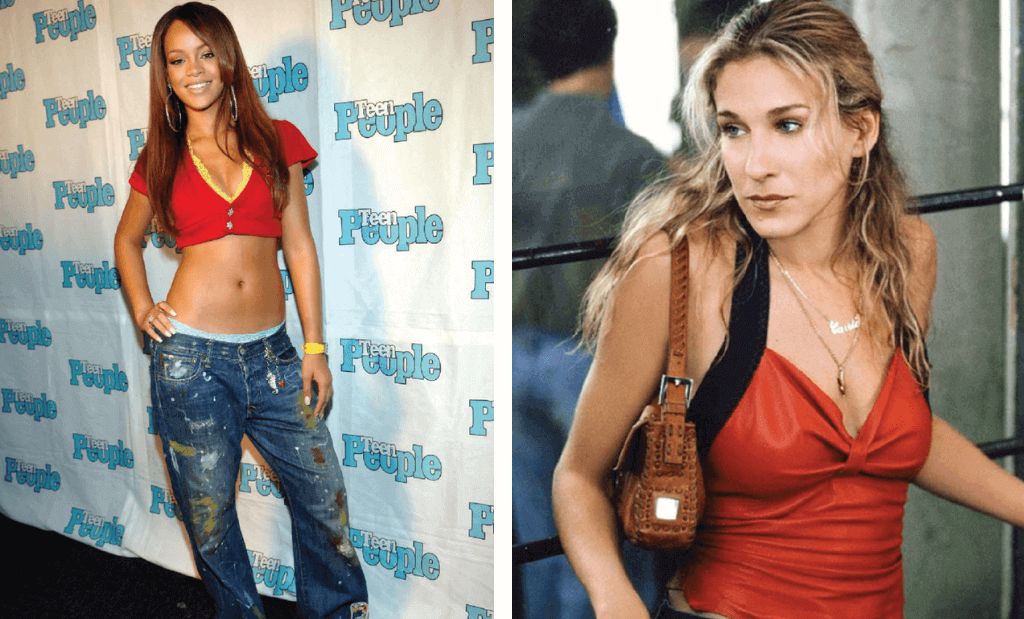 Much of the early 2000's fashion was also inspired by the rise of technology, hence the catchy name, Y2K fashion. This resulted in trends like sequins, silver being the dominant color, gradient sunglasses, monochromatic looks, chainmail, etc.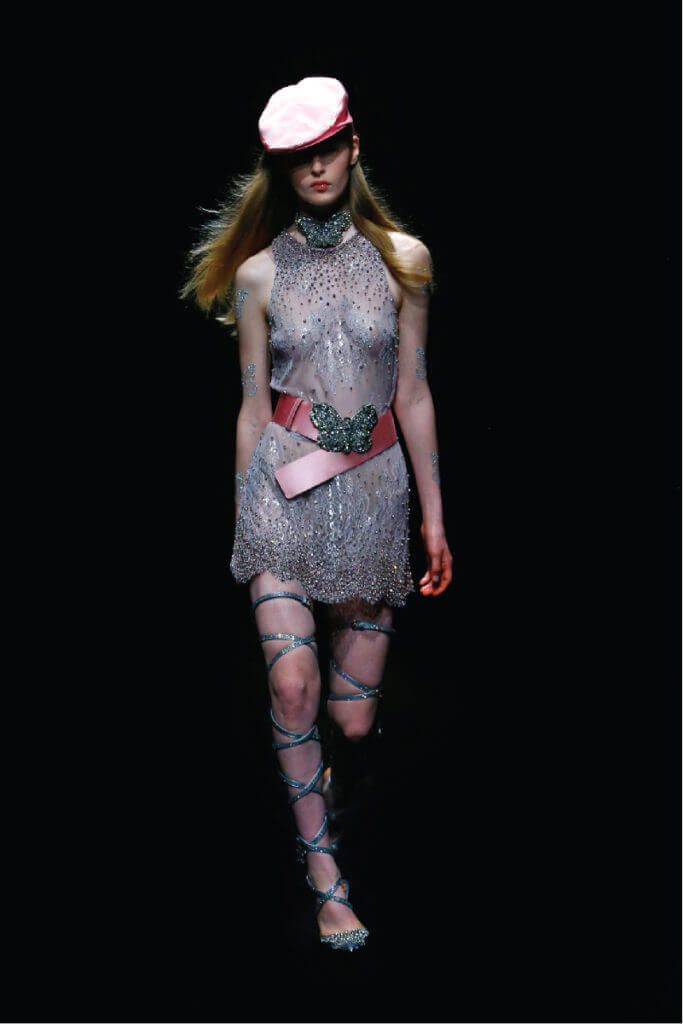 Are the 2000's back in fashion?
Yes, yes they are. The reason for this?
As a first, the 20-year rule states that every fashion trend sees a resurgence in popularity 20 years after its initial decline meaning that the 70s were back during the 90s and again during the mid-2010s.
These Y2K aesthetic trends have also taken over Tiktok with teens sporting most of these looks with a 2022 upgrade.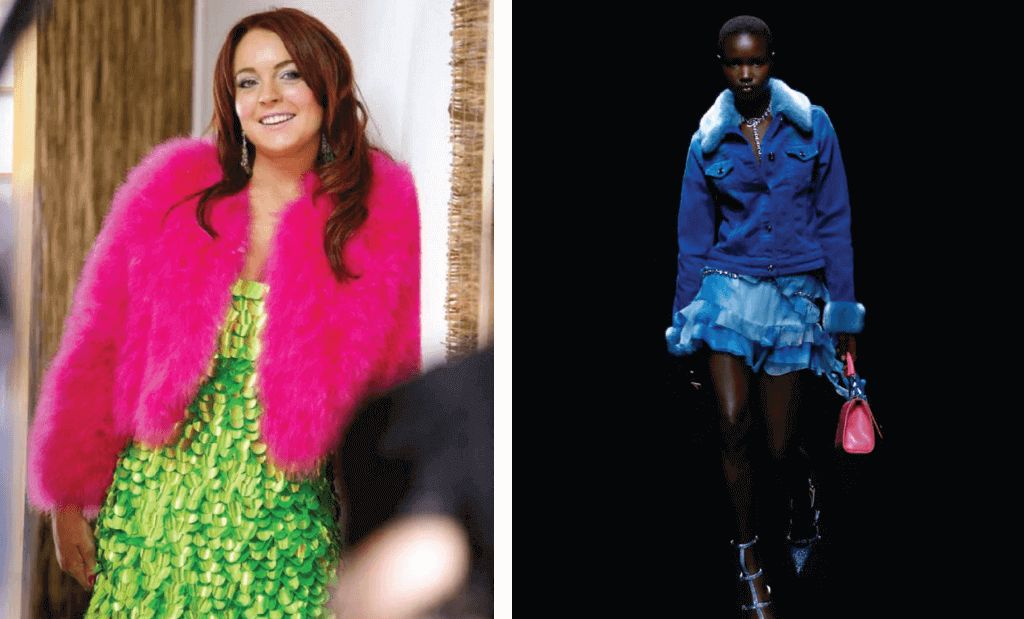 This Y2K obsession is also seen through streetwear by the likes of current 'It' girls Bella Hadid, Hailey Bieber, Dua Lipa, etc. Here are some of my favorite streetwear looks inspired by Y2K fashion:
Denim on Denim
Denim on Denim has had its moments in the past but this trend saw a resurgence in the late 2010's. Although it sounds reckless in theory, when done well, it can make for a pretty interesting streetwear look. Below, we see Hailey Bieber (R) take inspiration from Raven-Symoné (L).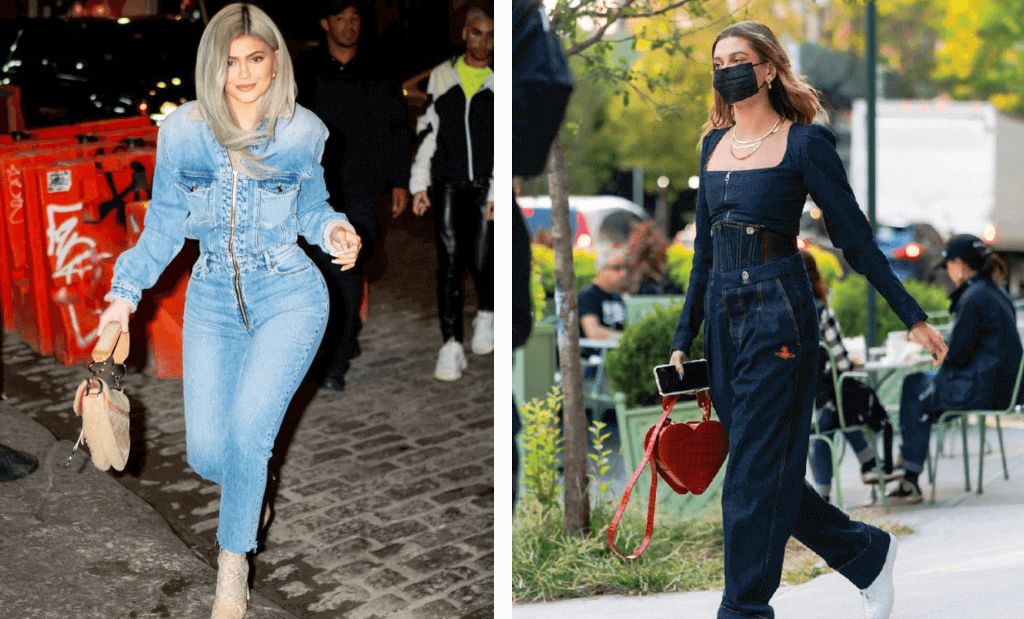 Cropped Cardigans
One of the biggest trends this season has been a cropped cardigan, and it's not even fall yet! While supermodels and tiktok influencers prefer to go top (& bra) less with a cropped cardigan, you can also wear it with a skimpy tank. You can opt for a sexy look like Kendall Jenner.
Accessorize
In the era of endless zoom meetings, anything to make your look interesting feels like a god sent! So here's a little gift from the Y2K fashion trend, accessorize your hair like there's no tomorrow! Complete a half-up look with colorful barrette clips like Dua Lipa.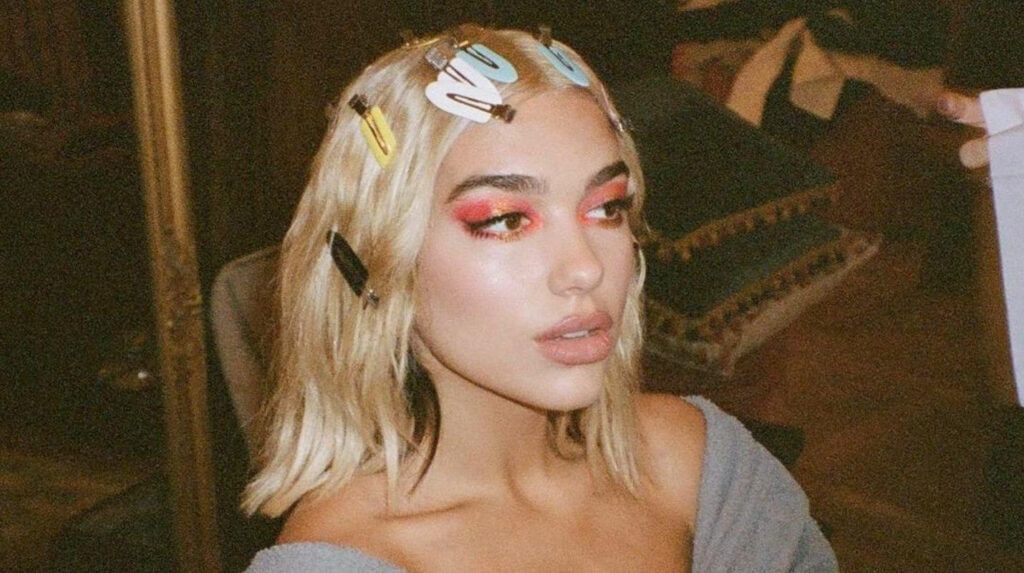 Tube Tops
Tube tops sure seem like a good idea for the summer so show off your hot girl bod. Go for a sophisticated dinner date like Zendaya in Michael Kors.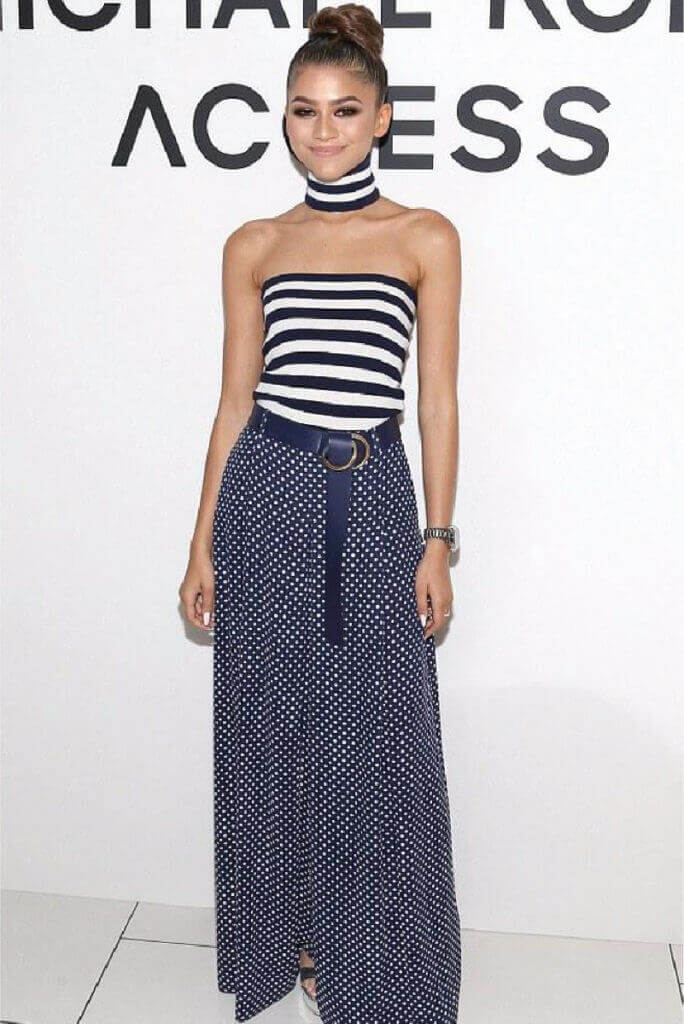 Low Rise Jeans
I couldn't possibly end this list without mentioning the pair made in the deepest darkest places of fashion: low-rise jeans with exposed thongs. While this trend may not be for all (myself included), we can't deny that it does look pretty darn cool! It's the perfect way to flaunt the abs you got from Chloe Ting's 14 day abs challenge! So go ahead and don't let society hold you back! Opt for subtle sexuality like Christina Milan.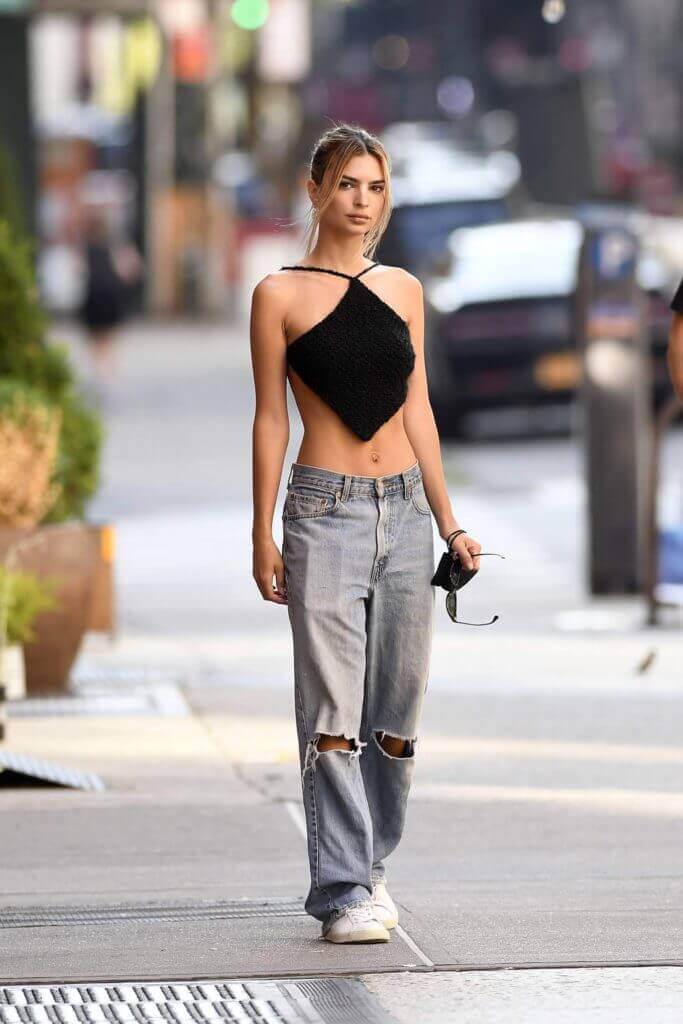 Where should I shop for my 2000's fashion needs?
Rummage through the depths of your closet!
The first thing you should do is look in your wardrobe, I'm sure you'll find some great (or really awful) things from your past. Y2K is all about nostalgia and reminiscing your past so don't be afraid of trying to squeeze into baby tees from back when you were 14.
Thrift shop
As the Y2K trend seems to be more about living in the moment and not worrying about wearing the same clothes for years to come, I suggest you indulge in some thrift shopping. This way you have chances of getting authentic 00's pieces and also staying sustainable at the same time. I recommend Attic India, Bombay Closet Cleanse, The Fine Finds and Lulu thrift.
The 'It' bag
As the titleholder of the official IT bag of the early 2000's Louis Vuitton has to be on your list. The Louis Vuitton multicolor monogram bag by Marc Jacobs in collaboration with Takashi Murakami was the bag of the 2000s. Loved equally by celebrities and clients alike, this bag made headlines. It was also featured on Vogue's list of IT bags through the decade. Recently, it was seen on Kendall Jenner and Madison Beer.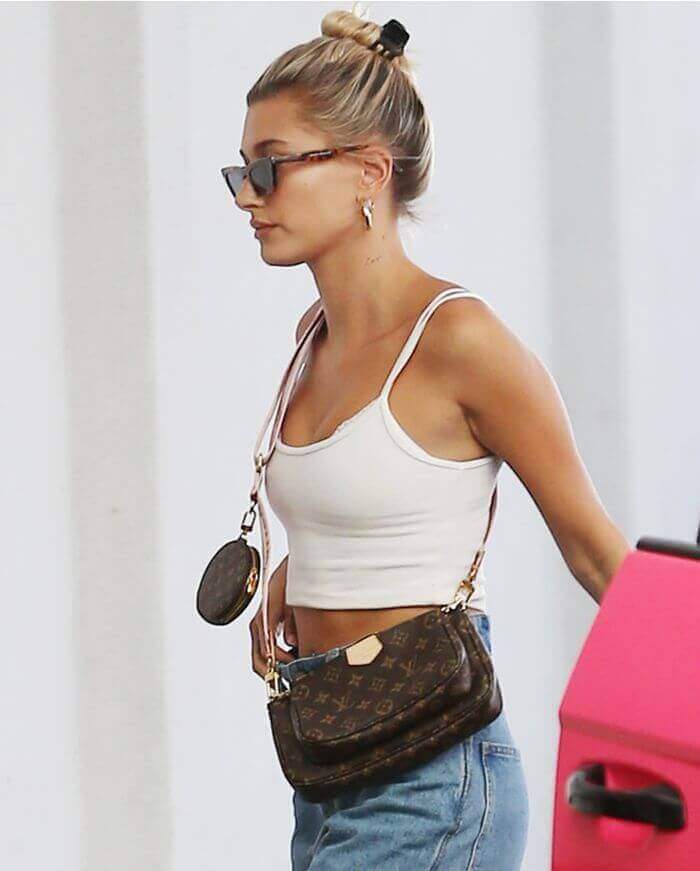 Laquan Smith
Up and coming NYC-based designer Laquan Smith is known for his ultra-sexy designs which keep his clients feeling youthful. His designs feature latex, PVC, wool just to name a few. His clothes are reminiscent of the 2000s in a unique way but I can say one thing with certainty: They are worth the hype.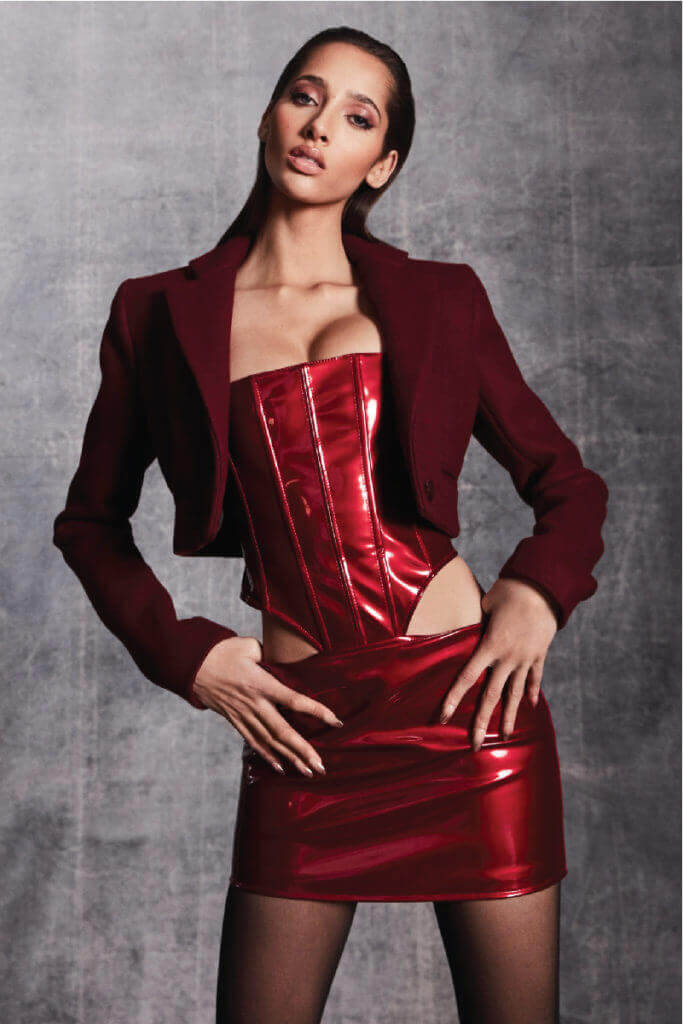 Baby Phat
Baby Phat which dominated the music and street fashion of the 00s was relaunched by Kimora Lee Simmons along with her daughters Ming and Aoki. You can currently buy some Y2K aesthetic mini dresses, jewelry, masks, beauty and much more. The brand's history only makes them more authentic.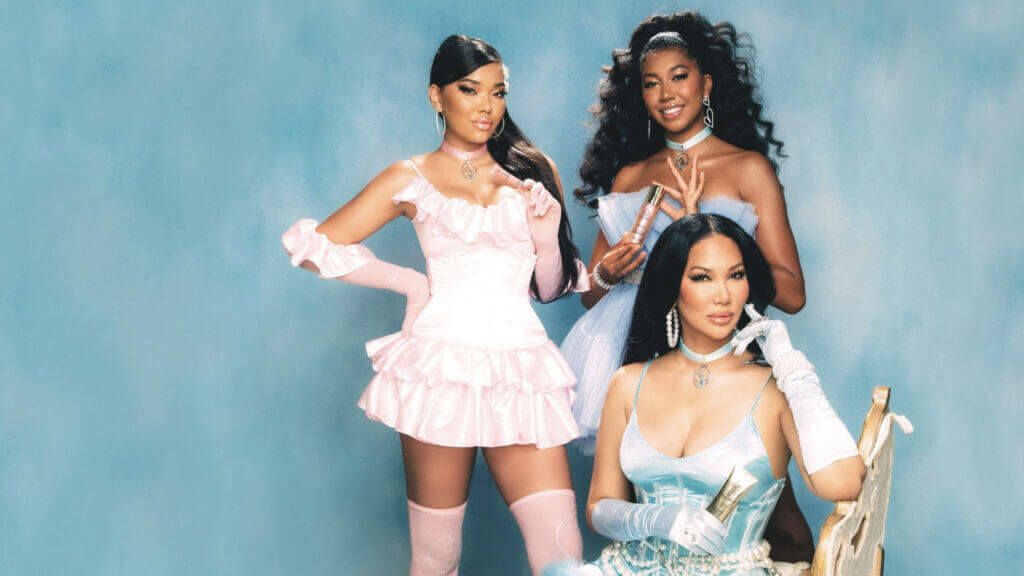 Burger Bae
Burger Bae is one of the most loved Indian streetwear clothing brands. Even though their main focus is on the 90's you can still fulfill your Y2K needs with Rachel tanks and track sets!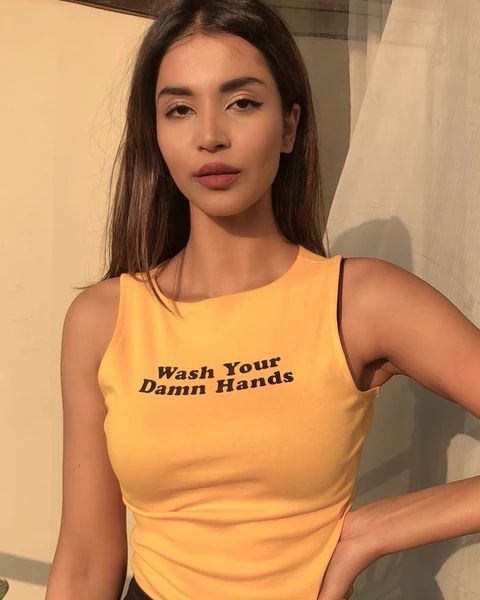 Adidas
If you are a fan of hip hop, I don't even have to say why Adidas should be on your radar. Spend the rest of your indoor days in an Adidas tracksuit.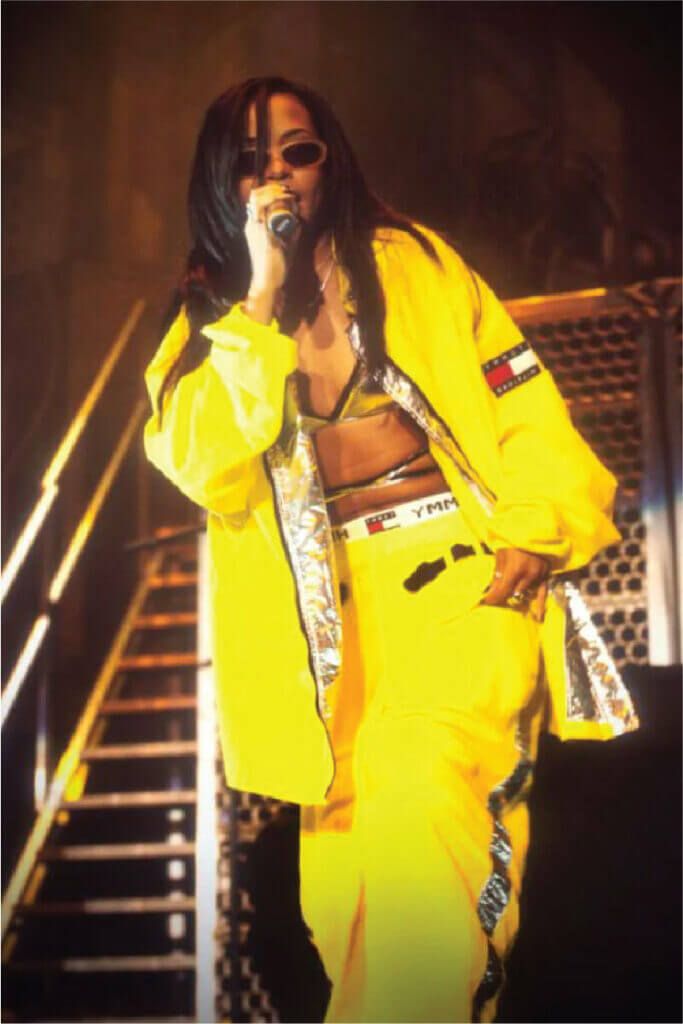 What is the final verdict of the Y2K trend?
You probably don't want to hear this, but in my opinion, this trend like many others will be short-lived. As an escapist and flamboyant trend, chances are this trend will disappear as soon as things start to go back to normal and that's okay! All of that madness can't go on forever.
So don't overthink it, show off your belly button and wear silver lipstick if you have to. But don't get caught up in labels and the fear of looking cringy.
The 2000s are here and we don't know how long that will last so live this moment to the fullest. Or you'll have to wait another 20 years before seeing low-rise jeans in the mainstream again, and who knows if we'll still have the abs for it.
Let me know which Y2K trend is your favorite and which trend makes you want to never step out of your house again in the comments below!
And if none of this seems appealing to you, try checking out my breakdown of the normcore style and maybe that'll be it for you!