How To Dress For Hourglass Body Shape – Effective Guide
Women who have an hourglass body shape have shoulders and hips of proportional width and a defined waist, which is approximately 25% thinner. It is one of the four traditional female body shapes described by the fashion industry. The body type got its name with reference to its resemblance to that of an hourglass.
What is Hourglass Body Shape?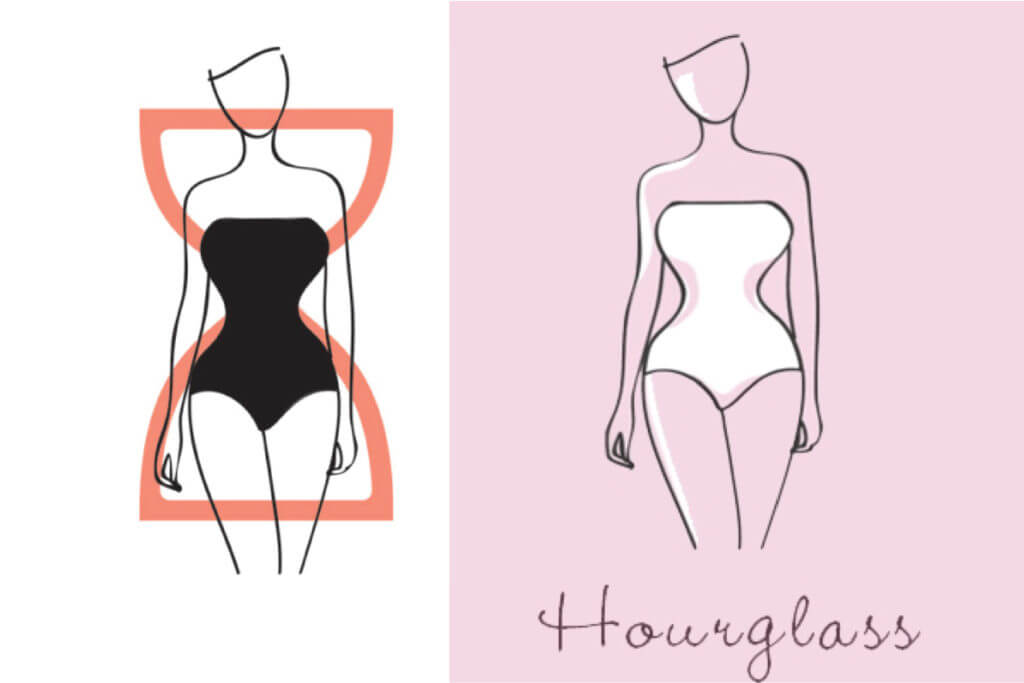 The upper and lower half of the body is wider and roughly equal while the circumference of the waist is thinner. Recent studies have shown that only 8 percent of women around the globe have the sort of hourglass figure. So if you identify as a curvy gal this guide is for you!
Why is it important to dress according to your figure?
The idea behind this concept is to pick up the dresses and outfits that sit proportionately and beautifully on each body type so that it enhances your looks for an even better-looking silhouette. You don't have to be a supermodel to run the show, you just need to believe that "life isn't PERFECT but your outfit surely can be". Every body type is super admirable when embraced and dressed at its best, confidence oozes from every curve and crevice of your body.
Easy tips and do's and don't while dressing for hourglass body shape
| | |
| --- | --- |
| Do's | Do Not's |
| • V necks and round necklines are your best friends | • Don't add unnecessary bulk to your outfits |
| • Fitted tops are your go-to! | • Oversized garments are just not your thing. |
| • Belts are the best accessories you can invest in. | • Avoid heavy flounces around your bust or your defined neck area. |
| • Always choose body-hugging silhouettes and pieces that hit you in the right place. | • Always remember boxy and baggy styles won't do justice to your flawless curves. |
So now that you know the basics of what suits your figure requirements best! Let's dive in deeper and help you pick out the perfect outfit for your perfect figure.
Here are the 15 options to choose from while dressing up for hourglass body shape…
Crop-Sweaters
By now you would have realized that the main purpose while dressing up for your body type is to draw attention to the slender part of your frame. Light-weighted, form-fitting sweaters are the best ways to style.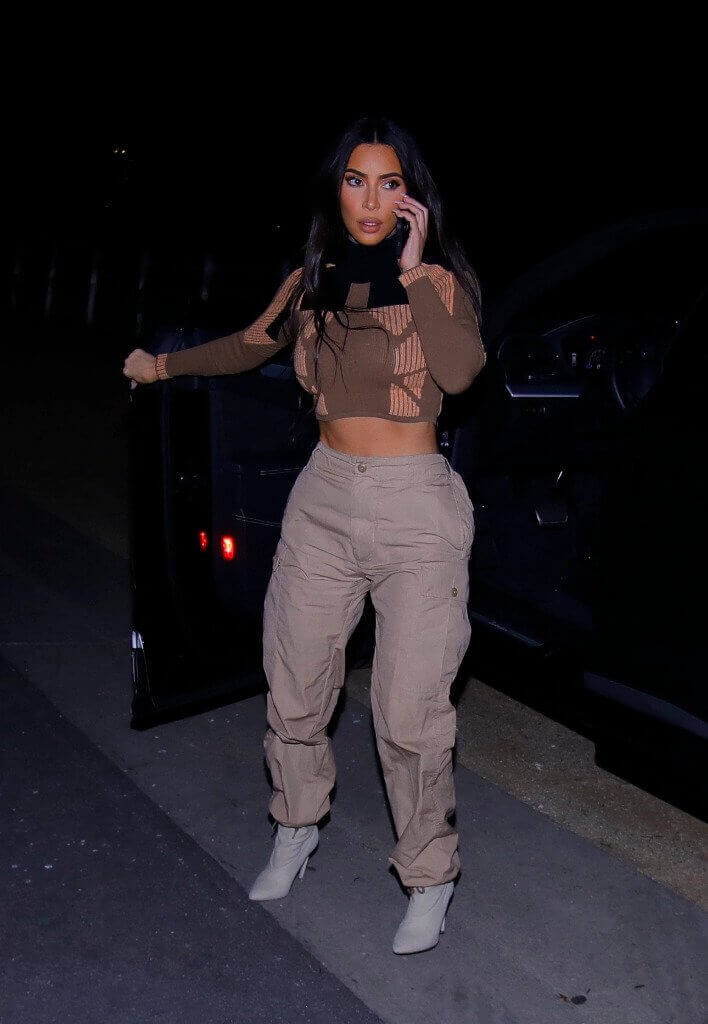 WRAP STYLE SWEATER – It will highlight your curves by accentuation your waist line
2. BELTED SWEATER – As we previously mentioned, belts are your besties, when in doubt, belt it.
3. V NECK SWEATER – V necks and round necks go perfectly around your well-defined shoulders and help in calling attention to your natural curves.
Jackets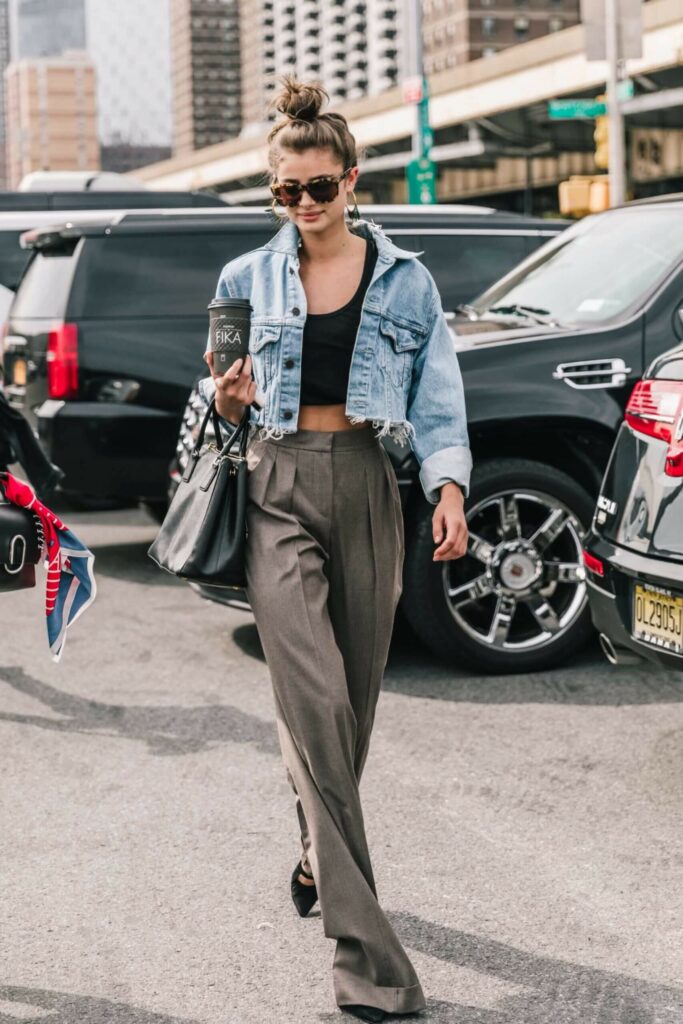 You pick up the perfect jacket while keeping in mind what body part are you willing to highlight, in the case of a hourglass, it's definitely your slender waist, here are a few jackets that are the most appropriate for your body shape.
1. MOTO – A classic moto is 'the' one for you, it makes the best winter or fall layering piece with some edge.
2. BELTED JACKET – Sorry for repeating it for the 100th time, but it's just an effort to let you know how magnificent outfits can turn out when accessorized with the perfect belts.
3. CROPPED – The hem of cropped jackets will land above your hips that will accentuate your bottom half perfectly.
Coats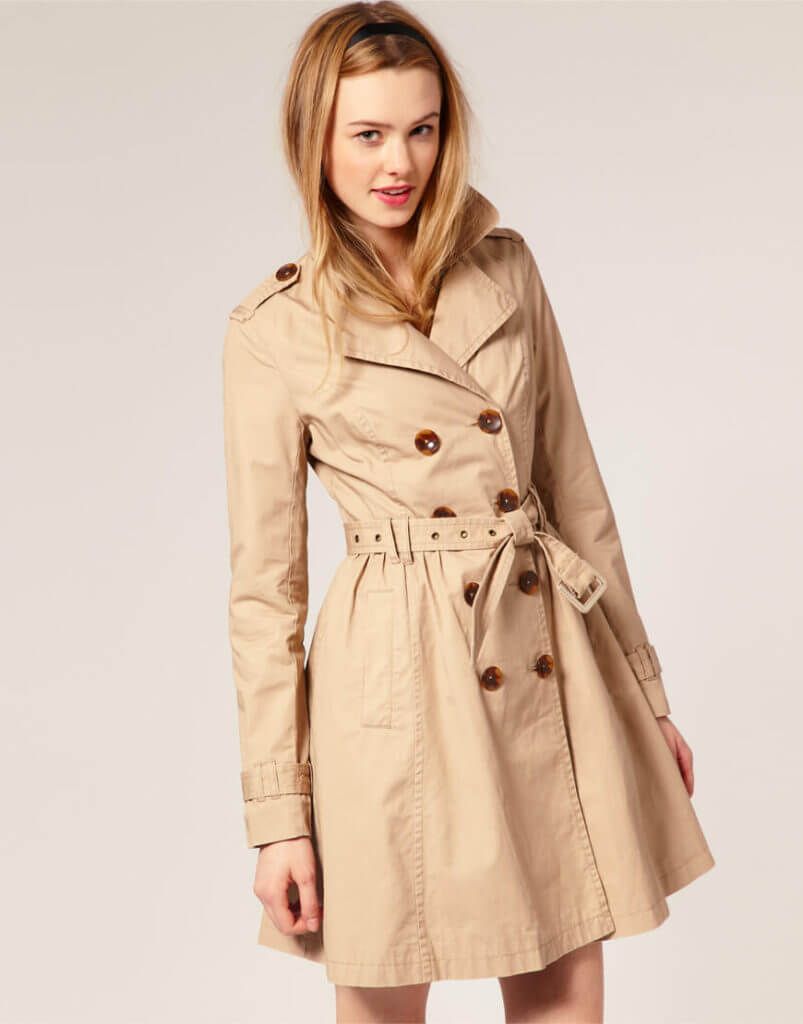 It is essential to layer your outfits with the best pieces, because you have got to rock every show every season, don't let your extra layers ruin your gorgeous Curves.
1. WRAP COAT – A wrap coat is a perfect match for hourglass figure because the tightness is adjustable and helps throw light to the waist.
2. FIT AND FLARE – A fit and flare style also looks great on hourglass body shape as it highlights the already perfectly proportional figure.
3. V NECK COATS – You should be avoiding the extra weight and bulk around your neckline, the open necks will flatter your top half, avoid too many designs and flares while choosing your robe and coats.
Jeans, best part of hourglass body shape!
Like hellfire and holy water have to unite to make heaven, it is essential to own those outstanding pair of jeans which fits your body shape best and suits your style at the same time, listed below are some wonderful jeans which will help you stand out and carry every outfit just perfectly.
1. HIGH WAISTED – A high – waisted pair of jeans is your all weather wardrobe essential. This rise will accentuate your defined waist for a flattering fit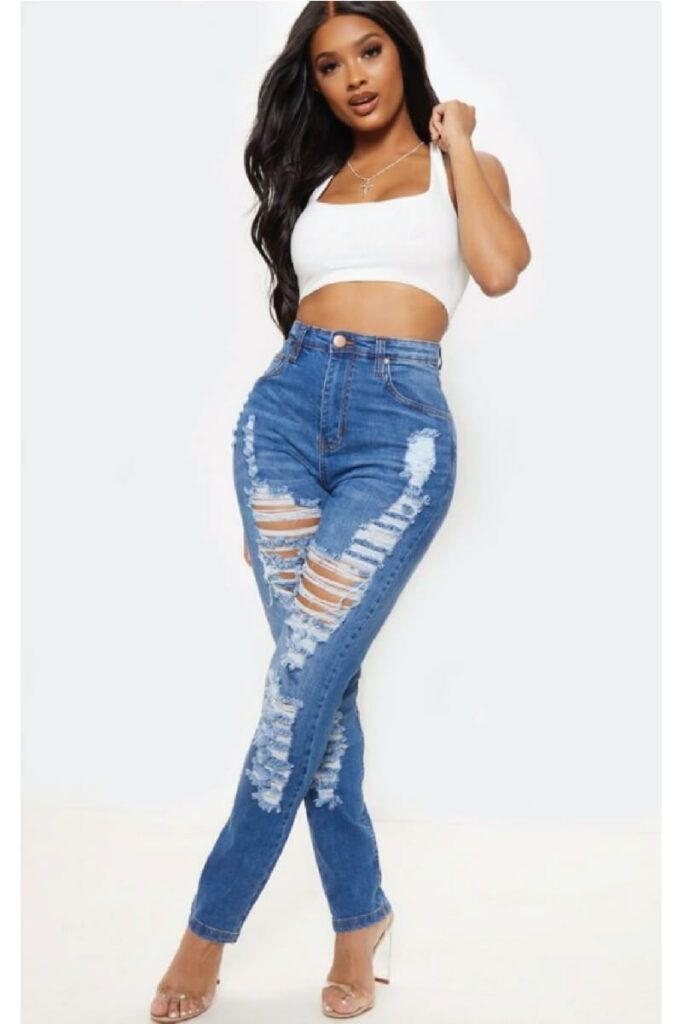 2. FLARED – This silhouette beautifully balances out your curvier hips and thighs. Therefore, Hourglass shape done and dusted!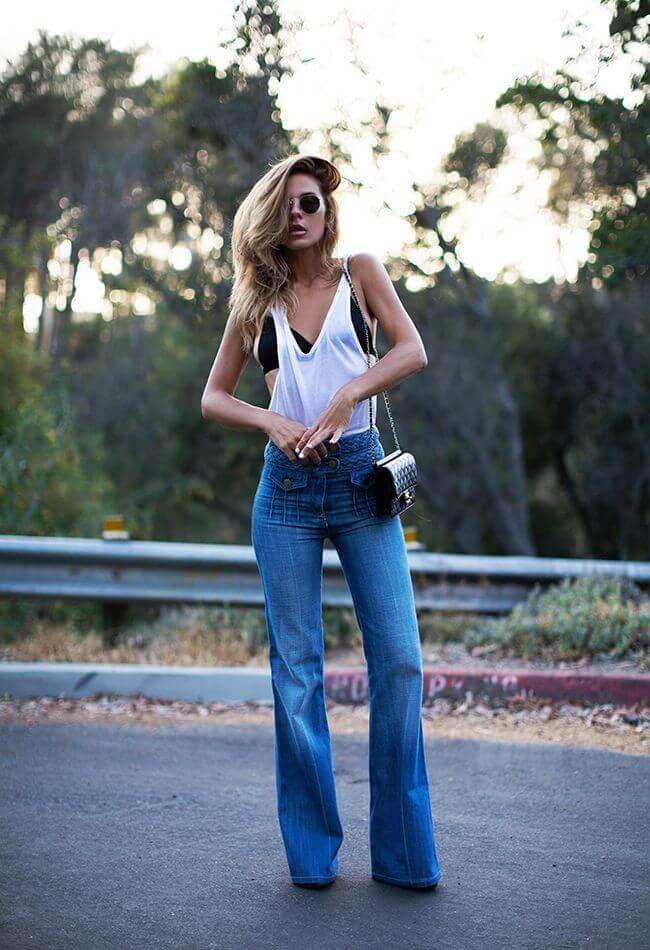 3. SKINNY JEANS – An iconic trend which is impossible to let go off, ever since it has become a part of our world, it suits every body shape but is a pro, go to bottom for hourglass. The close fitting style will help you flaunt your natural curves.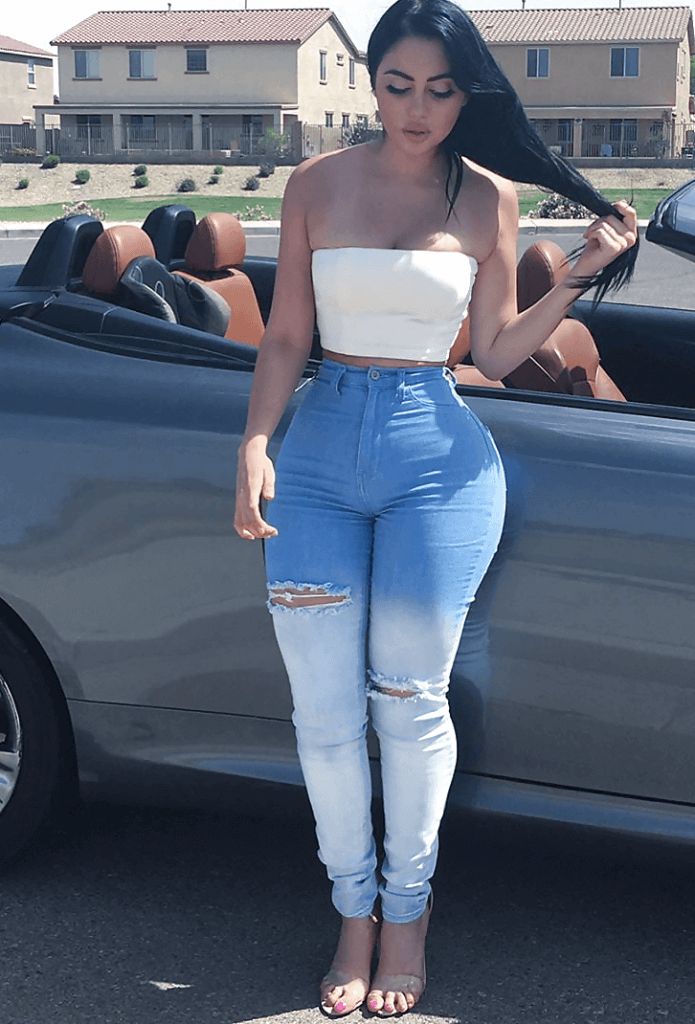 Dresses
Ranging from professional, to casual to special occasions these dresses will make you look no less than a supermodel and help you reach next level of your fashion game.
1. JUMP SUIT – Okay, it's not exactly a dress but jumpsuits are your savior! It shows your curves and adds volume to your lower half. Making it a win on win for dressing up at any sort of occasion.
2. FIT AND FLARE – This kind of dress is constructed to highlight your waist line and flow naturally and effortlessly from your hips, making it another hit for people with the hourglass body shape.
3. BODYCON – I might be biased towards my favorite kind of dress, but let's be honest, isn't it the most elegant and sexy piece to adorn every body shape and it's light weight is just the cherry on the top.
This dress completely sticks to your body like a second skin and hugs your curves at hips and bust area giving you an elongated look.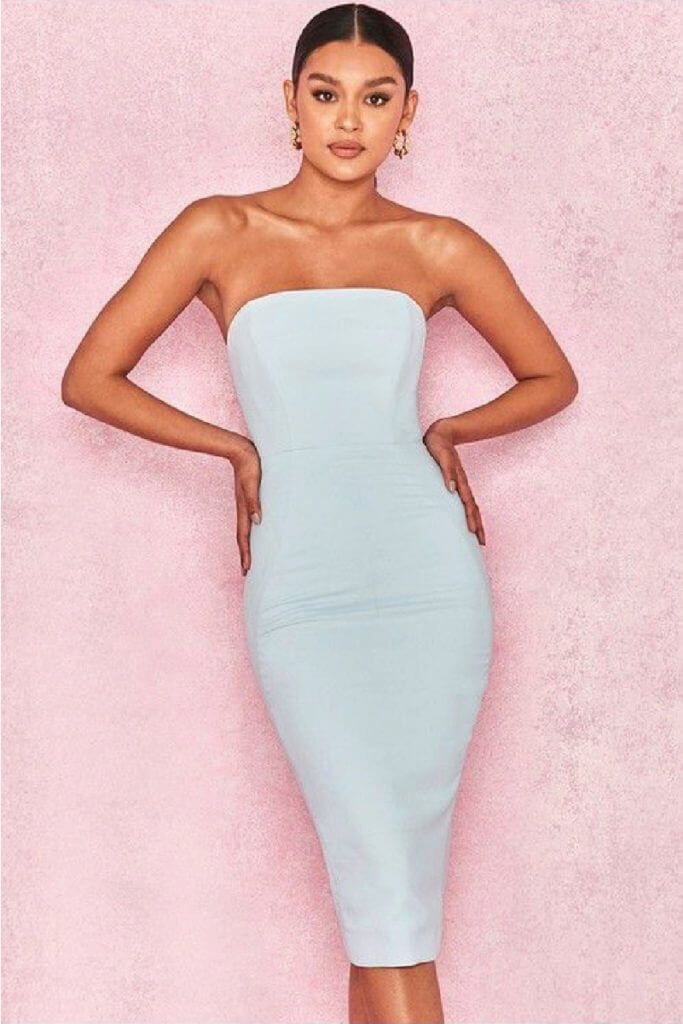 Conclusion
In conclusion, Having a body type as rare as an hourglass is a disguised boon! You can always dress up to your own comfort and still be at the peak of style, it is essential to choose outfits that embrace your figures and suits them the best.
While filling your wardrobe the next time, make sure to chose pieces that act as your second skin, body-hugging clothes enhance your natural curves. You have a slender waistline make sure you flaunt it to its fullest potential, say no to bully and baggy clothes a double yes to outfits that throw light to your waistline.
If you could choose just one accessory in the whole world, make sure it's the BELT. There are a number of options for you to choose from, so make sure you read this guide
Now that you know how to style your voluptuous figure… Are you wondering where you could get some outfit inspiration?
Well look no further, check out these 10 Crazy Summer Outfit ideas! Or if it's a bit chilly over there then we've got you covered with the 7 Best Winter Outfit Ideas instead!
Before embellishing your closet the next time you go shopping. Let us know the one you loved the most in the comments!