Top 7 High paying Fashion Jobs in 2022
Are you the one who always had an eye on fashion industry for a long time? Well, It is definitely gonna pay you back more than you think!
Yes, In 2020 fashion industry's revenue reached up to 1.5 trillion U.S. dollars. So why not fulfill your dream with that mind -blowing income together? If so, You might have a bright future in the fashion industry.

Here's a rundown of seven top high paying fashion industry jobs:
---
Global Data Analysis on Fashion Industry in the Year 2022: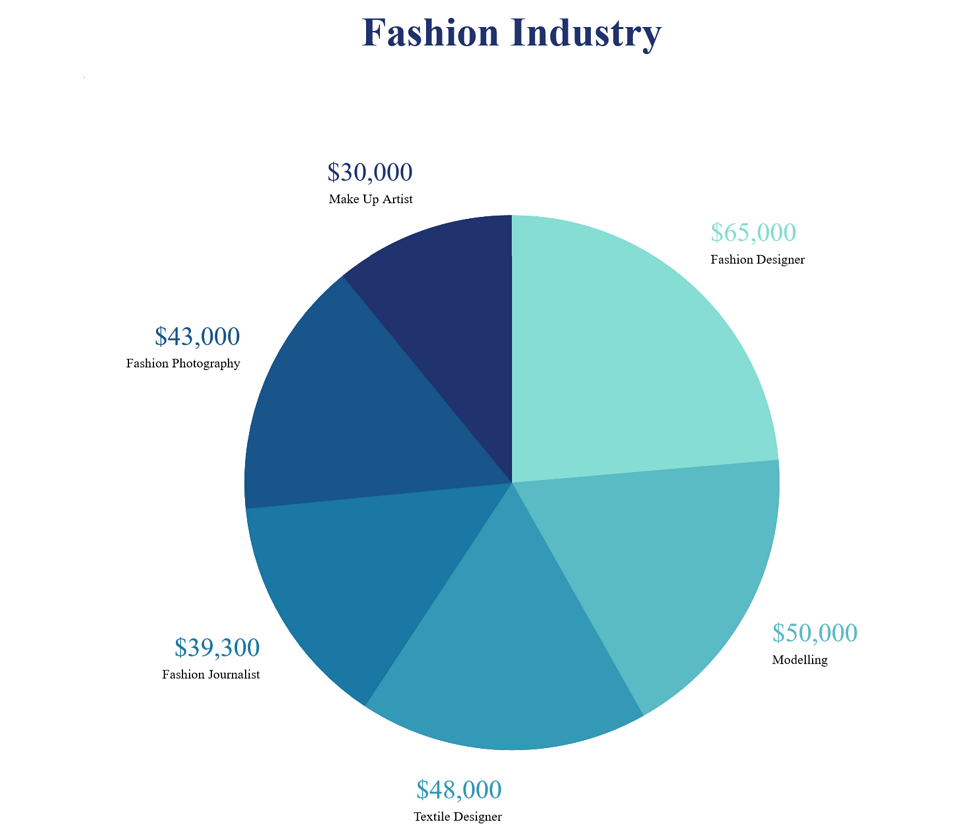 Top 7 High salary Jobs in Fashion Industry in 2022:
---
7. Personal Stylist:
salary : $10,000 – $30,000/Yr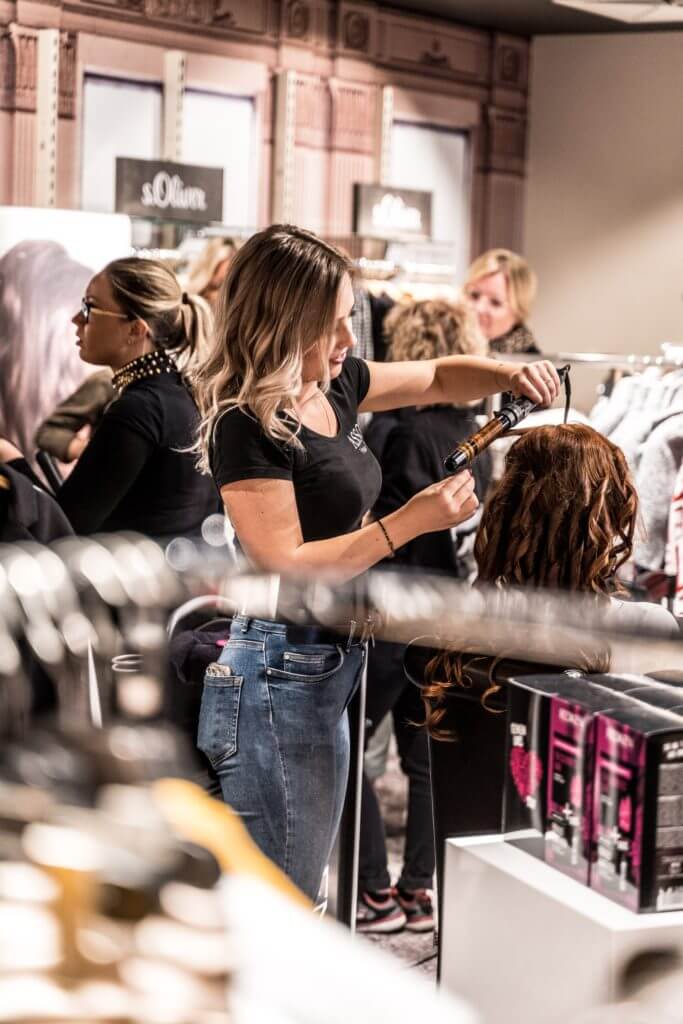 A personal stylist advises individuals on new fashion trends, clothing styles, colors and make-up. A personal stylist is not to be confused with a wardrobe stylist, who selects the clothing for published editorial features, print or television advertising campaigns, music videos, concert performances, and public appearances made by celebrities and models.
Personal Stylists help clients create the most suitable image by choosing clothes and accessories that fit clients' body types and individual needs. They may also provide style advice and assist with hair and makeup. Also they get high payment if they are working for top Vips.
Personal stylist work collaboratively with models, photographers, studio coordinators, content managers,
producers and creative directors. One advantage of being personal stylist is to become freelancer, it is very common in this industry, and as a freelancer you'll be paid good amount, either a daily or hourly rate.
6. Make Up Artist:
salary : $30,000/Yr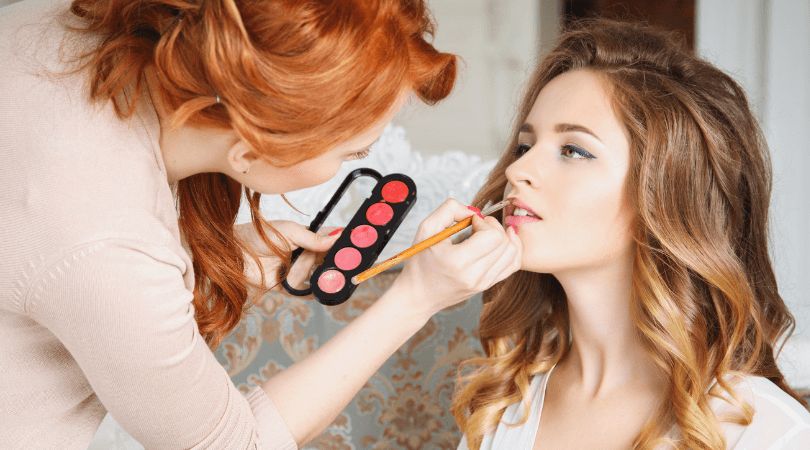 A makeup artist is someone who uses cosmetic techniques and processes to create beauty upon the human body. In its simplest form, it enhances a person's appearance, bringing out color and features and hiding or smoothing out flaws, using cosmetic products. The fashion jobs for this sector is wide open as fashion gets growing
Make up artists are hired for fashion events, weddings, pre-wedding photoshoots, bridal makeup, for models and celebrities. These artists are different than beauticians, as they do not take up normal beauty treatment jobs.
To become a successful makeup artist one must have good skill, here are the top skills that are considered as a good makeup artist :
Visualization.
Creativity.
The sense of color mixing.
Skin care.
Chemicals found in makeup products.
Skin allergies.
Need to understand client requirements.
5. Fashion Photography:
salary : $43,000/Yr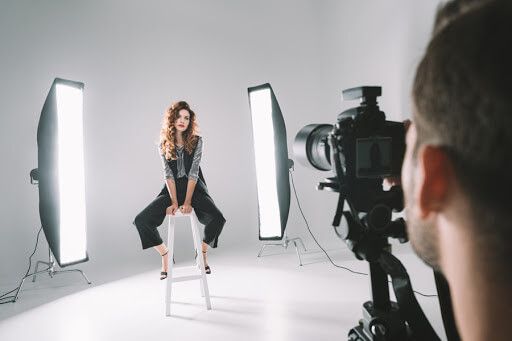 Hitting up the 5th spot in Fashion jobs is Fashion Photography. Fashion photography is a genre of photography which is devoted to displaying clothing and other fashion items. Fashion photography is most often conducted for advertisements or fashion magazines such as Vogue, Vanity Fair, or Elle.
They takes photographs of the latest clothes, accessories, hairstyles and make-up. Fashion photographers are responsible for how clothing is presented in advertising campaigns, catalogues and fashion magazines. If you have good photography skills and you are good in creative thinking then go for it. It's all yours.
If you are moto is to become a Fashion photographer, here are a checklist to go through to jump start your career:
Build a Portfolio
An Eye for Fashion
Product Knowledge
Take Inspiration
Use your Creativity
Visit Photo-shoots and Workshops
4. Fashion Journalist:
salary : $39,300/Yr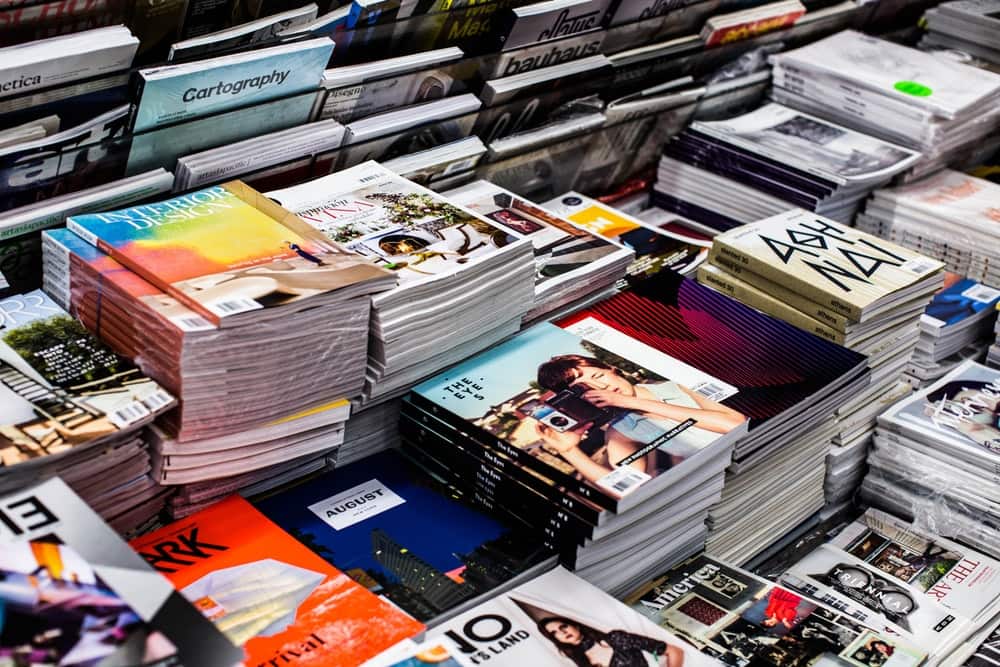 Fashion journalism is a component of fashion media with a focus on writing and photojournalism. Fashion journalists essentially serve the same purpose as other journalists, but focus specifically on fashion trends and events
If you are a bookworm, and you have the power of expressing words then fashion journalist is best for you. Their main job is writing articles, blogs, or other forms of copy for media outlets. Work may be published in magazines, newspapers, websites, social media channels, blogs, or shown on television. These are Fashion jobs that involve passion in describing the genre.
Basic skills that you needed to become a successful fashion journalist:
Good communication.
Personality.
Multiplatform writer.
3. Textile Designer:
salary : $48,000/Yr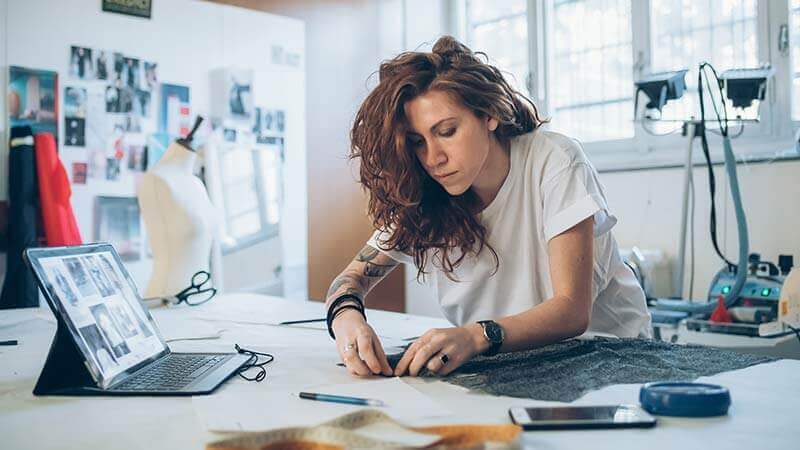 Textile designers create two-dimensional designs that can be used, often as a repeat design, in the production of knit, weave and printed fabrics or textile products. Working in both industrial and non-industrial locations, they often specialise or work in a specialist context within the textile industry. People love these type of fashion jobs due to its flexibility in work nature.
Textile designers are one who have good skills in patterns for fabrics and upholstery. Must be good in creating two-dimensional designs that can be used, often as a repeat design, in the production of knit, weave and printed fabrics or textile products.
Checkout the Skills to become a successful textile designer:
A basic understanding of color, texture and pattern.
Creativity, artistic sense.
Good drawing skills.
Adequate knowledge of various techniques and characteristics of different textile materials.
Knowledge of recent market trends.
Knowledge of relevant software used in textile designing.
Marketing, financial and administrative skills in case of freelancers.
2. Models:
salary : $50,000/Yr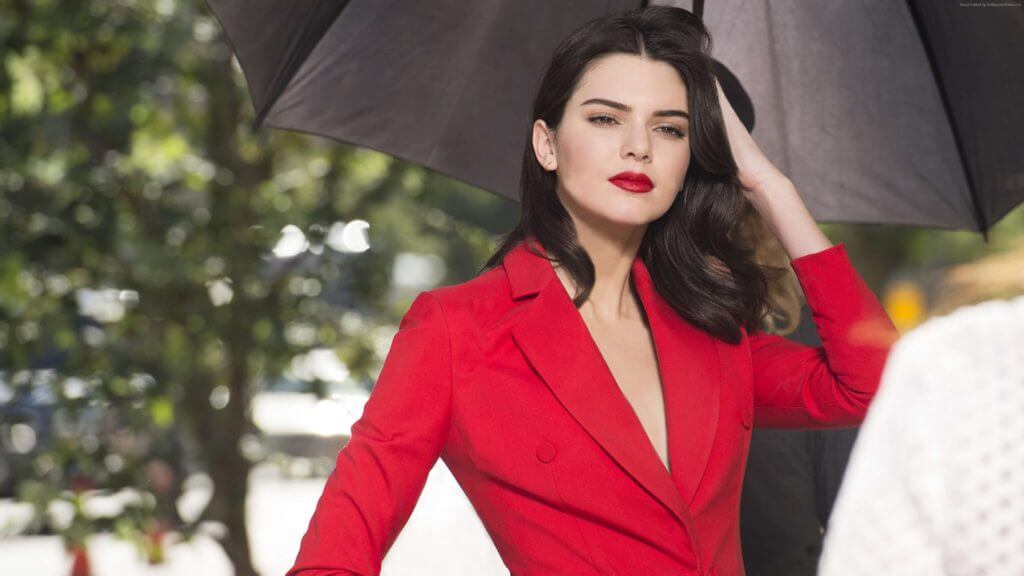 This is the most loved and popular Fashion Jobs of all time. A model is a person with a role either to promote, display or advertise commercial products or to serve as a visual aid for people who are creating works of art or to pose for photography.
Fashion modeling is one of the highest paying job in industry. It involves using people to show off a particular type of fashion. Models are often featured in magazines and catalogs, as well as on television and the Internet.
To become successful in this field all you need is the right 'look' and some good pictures in portfolio. If you wanna know more about modelling, Check out the Top 10 Models in 2022 and get to know about their life as model.
1. Fashion Designer:
salary : $65,000/Yr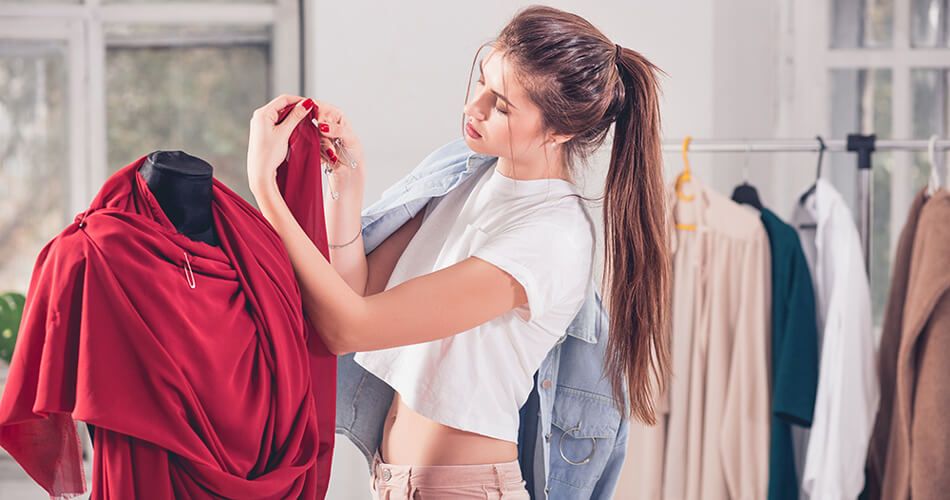 Fashion designers attempt to design clothes which are functional as well as aesthetically pleasing. Fashion Designers consider who is likely to wear a garment and the situations in which it will be worn, and they work within a wide range of materials, colors, patterns and styles.
Fashion designers create original clothing and accessories. One of the highest profile roles in the industry. Fashion Job as a Fashion designer, attempt to design clothes which are functional as well as aesthetically pleasing.
Conclusion
Before you select the best job out, consider the necessary degrees and skills to be involved for the job. And also pick out the best fashion company which is most beneficial and suitable for you.

Which role appeals to you the most? Let us know in the comments section below!
---