Top 11 Best Harry Styles Outfits [Wardrobe Inspiration]
He's an icon, He's a legend and He is the moment!
Harry styles has the world wrapped around his fingers. Watermelon sugar had us high on his music and his Brit awards 2021 look, well let's just say we swooned! Styles has been known to have blossomed into quite the fashion risk-taker, he's pushed the boundaries of mainstream fashion by doing what he does best, embracing who he is and we could all take a few notes.
The singer has an affinity for pussy bows, sheer shirts, wide pants, and undying love for suits that are more than just plain classics! Styles loves his two-piece suits and he loves experimenting and he's been known to not shy away from his feminine side. Over the years, a lot has been said about his fashion choices. Some may say that his style is eccentric, some may say that it's over the top but all will agree that it's iconic!
If you're someone that wishes to embody his fashion sense then keep reading, there are simple ways to get inspired and turn your wardrobe golden! So without further ado, here are 11 Harry styles outfits that we couldn't help but love!
---
Marrone Gucci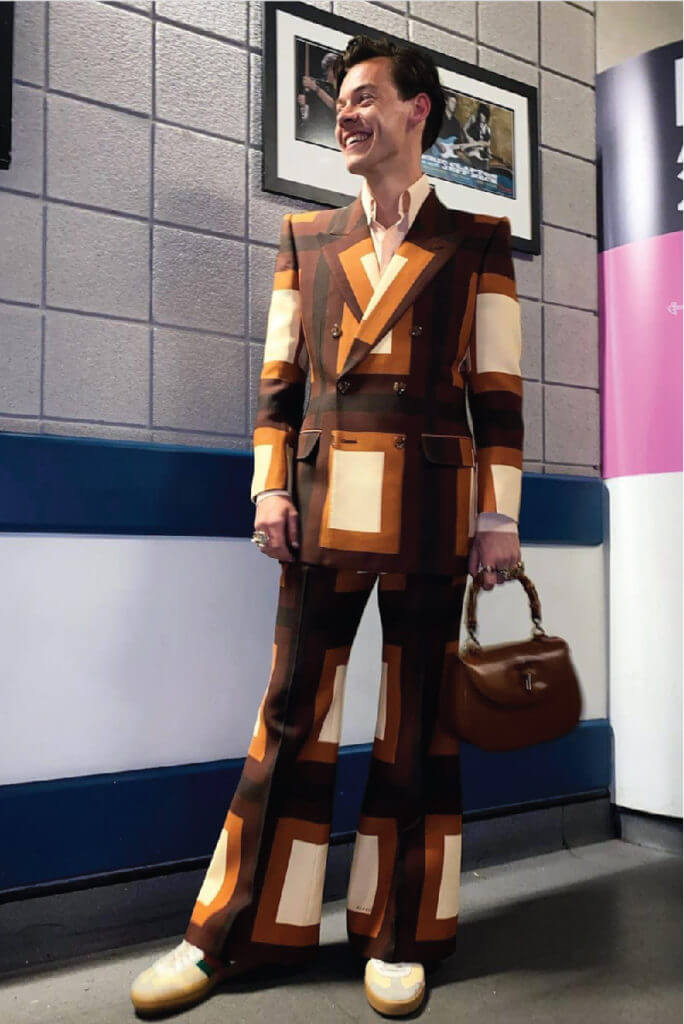 At the 2021 Brit awards, Styles not only won the best British single for his song 'watermelon sugar' but also the heart of fans and critics alike when he stepped on the carpet wearing a vintage suit from Gucci. Paired with a brown or as they say in Italian, 'Marrone' bag, it's safe to say that this tricolor earth shade suit marked yet another victory for him in the world of fashion. This one is a classic example of harry styles outfits.
Big Boa Energy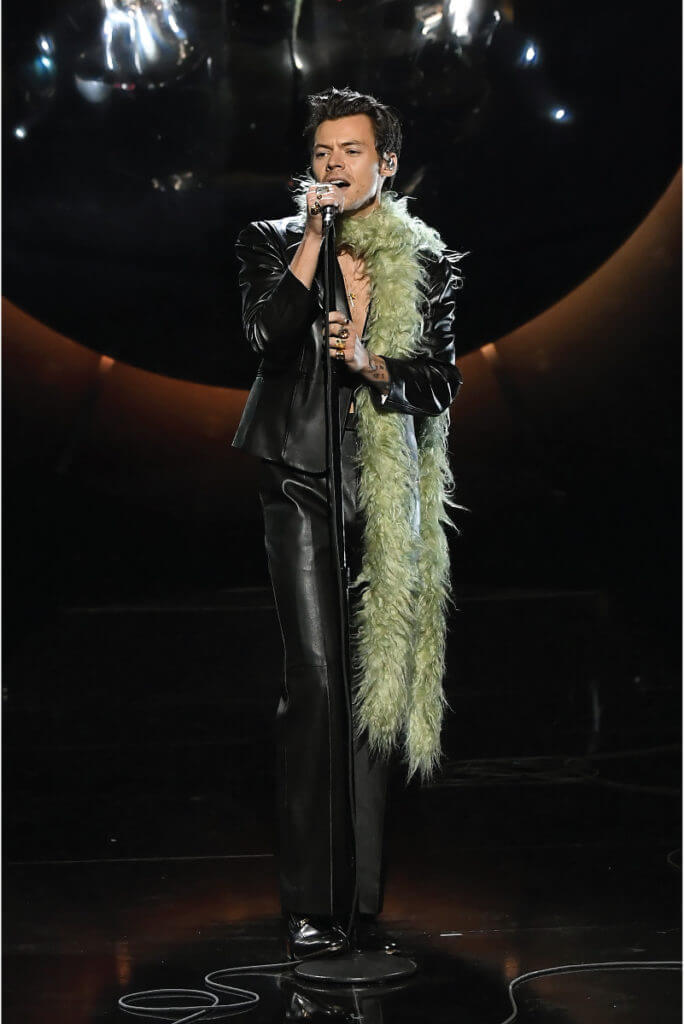 Nobody asked for it but apparently, we all needed it! During Grammys 2021, The singer wore three outfits, each accessorized with a feather boa! He graced the stage in a custom-made Gucci black leather suit sans shirt (hubba hubba!) and a green faux fur boa wrapped around his neck. All black with a dash of color? Yes, please!
Stripe it up!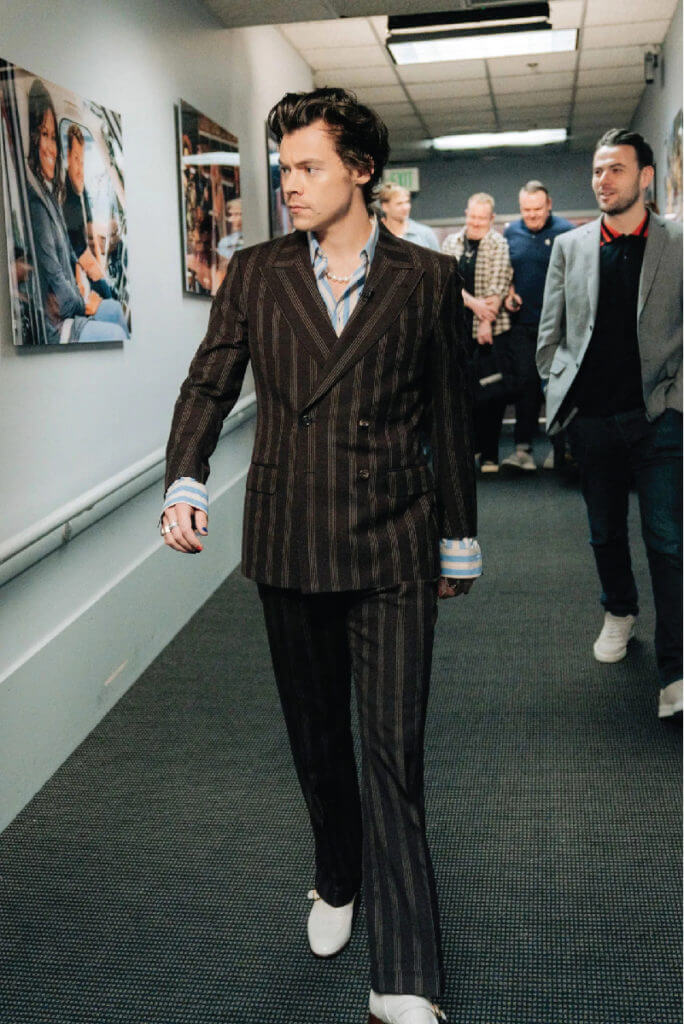 Stripes on stripes never looked so good! For his stint on James Corden, he wore a striped suit layered with a striped shirt and looked exceptional in it! Pattern on pattern might be considered a faux pas by some but he certainly pulled it off! And for those out there searching for inspiration, it could be such a simple cue to amp up a plain suit outfit! A simple trick, unbutton the cuffs for a more laid-back look!
For the City of Lights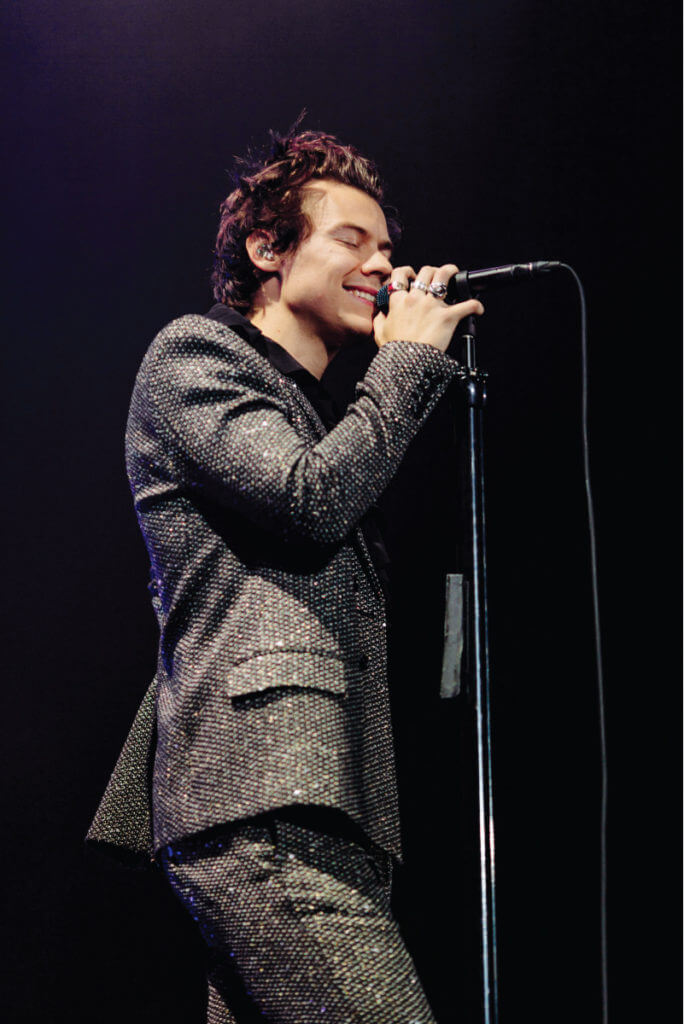 Harry Styles is a star and the suit he wore for a concert performance in Paris added extra bling to his stardom. With it, he wore a semi-buttoned ruffle collared shirt that added just the right amount of sex appeal to the glorious shine emitted by his suit. One word, Fabulous!
Camp Gucci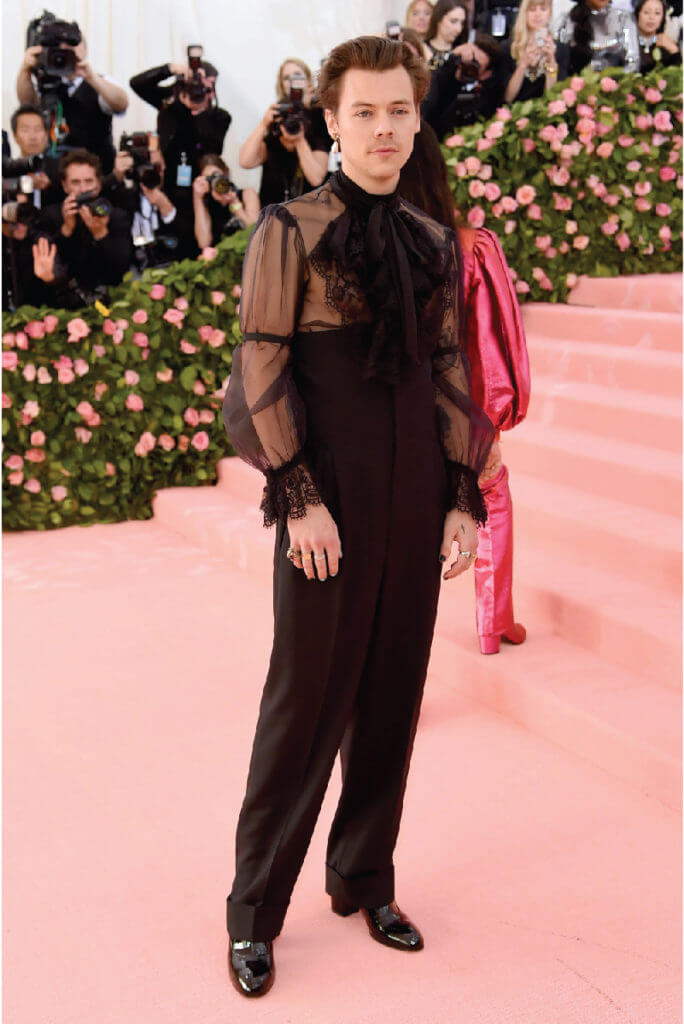 Who knew met gala 2019 would be it for a while? At least we got Harry styles as co-chair before the pandemic swept the globe. The singer brought his A-game wearing an Alessandro Michele Gucci design for the camp theme of the year. This one became one of the best harry styles outfits, Wearing a frilly sheer blouse paired with classic black trousers, chunky men's heels, and a single pearl earring. Cop that single pearl earring look, lads!
Only Angel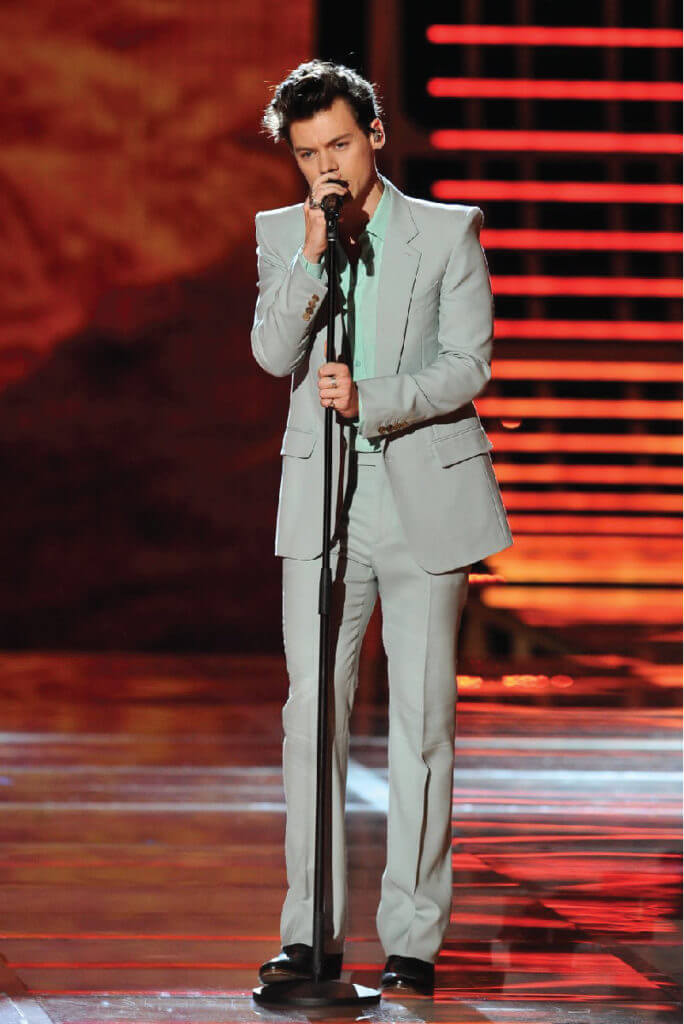 Performing at the Victoria's Secret Fashion Show, Styles was no less than an angel himself. He wore a green monochromatic look for his performance. The powder green two-piece had the audience's eyes straying from the models and settling on him and him only. Just another day of best harry styles outfits.
Soundcheck Swagger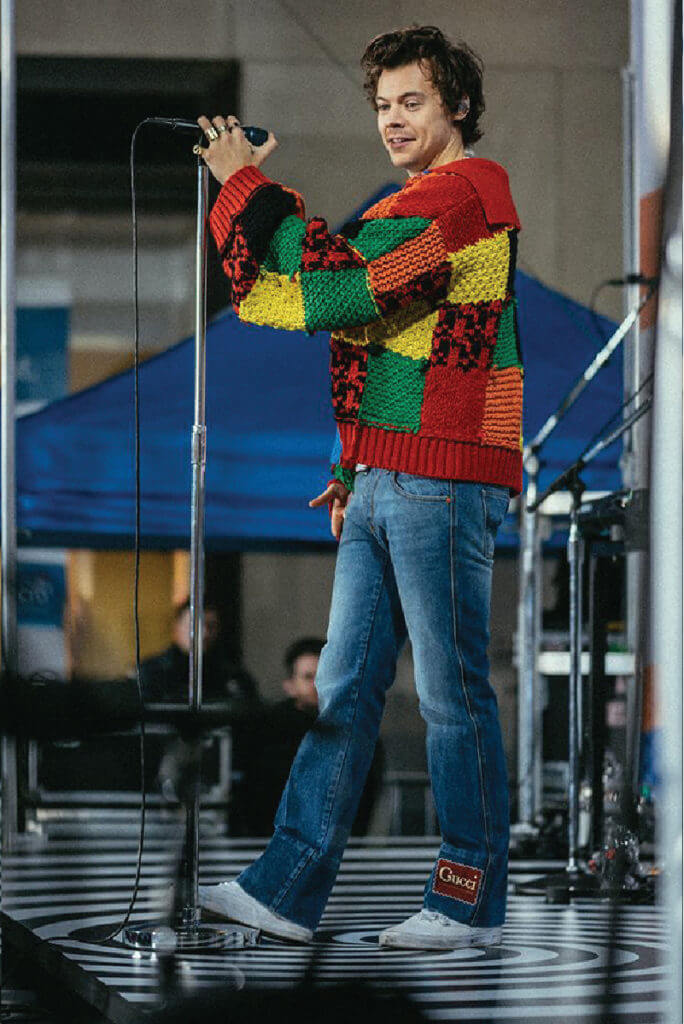 Nowadays we rarely see Harry styles in jeans but just like everything else, he looks pretty damn good in them. His love for wide-legged pants shows up yet again, this time paired with a multi-color oversized cardigan. If he shows up like this for soundcheck then one can only imagine what he has in store for the actual performance. This is one look that is so effortless and fashionable that even an average joe would look stellar in it!
Old Soul Chic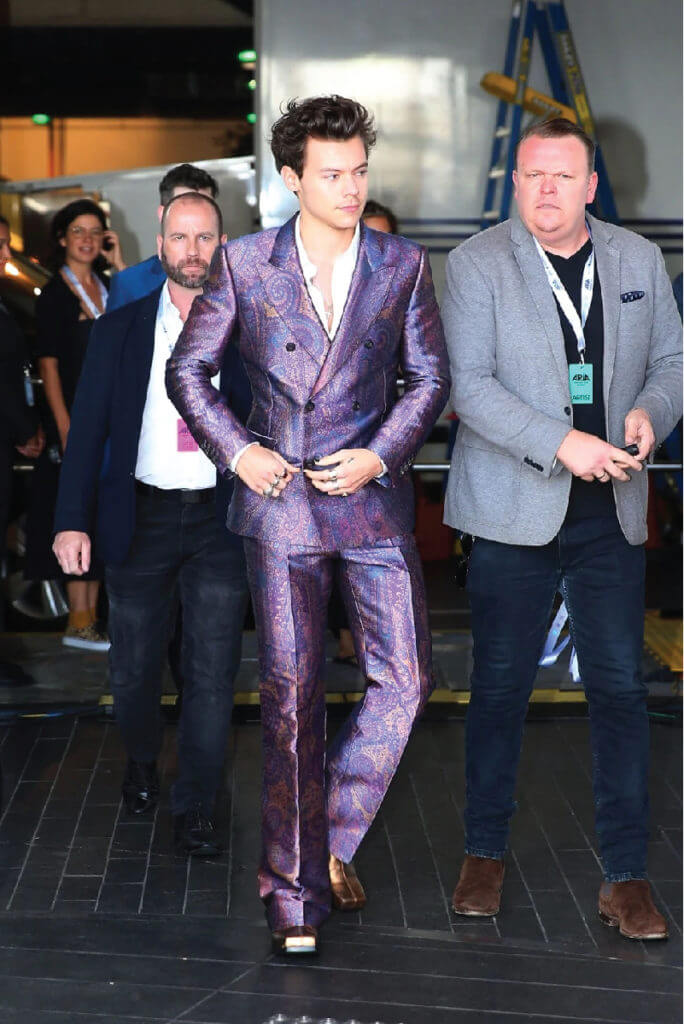 Tailored trousers… Check! Sweater vest… Check!
Some may have said that it's a grandpa look but we disagree! Part preppy and part old school but so incredibly cool. And the peach boots peaking from underneath the pants add just the right amount of spice to the ensemble which eventually contributes to one of the best harry styles outfits.
P's in a Pod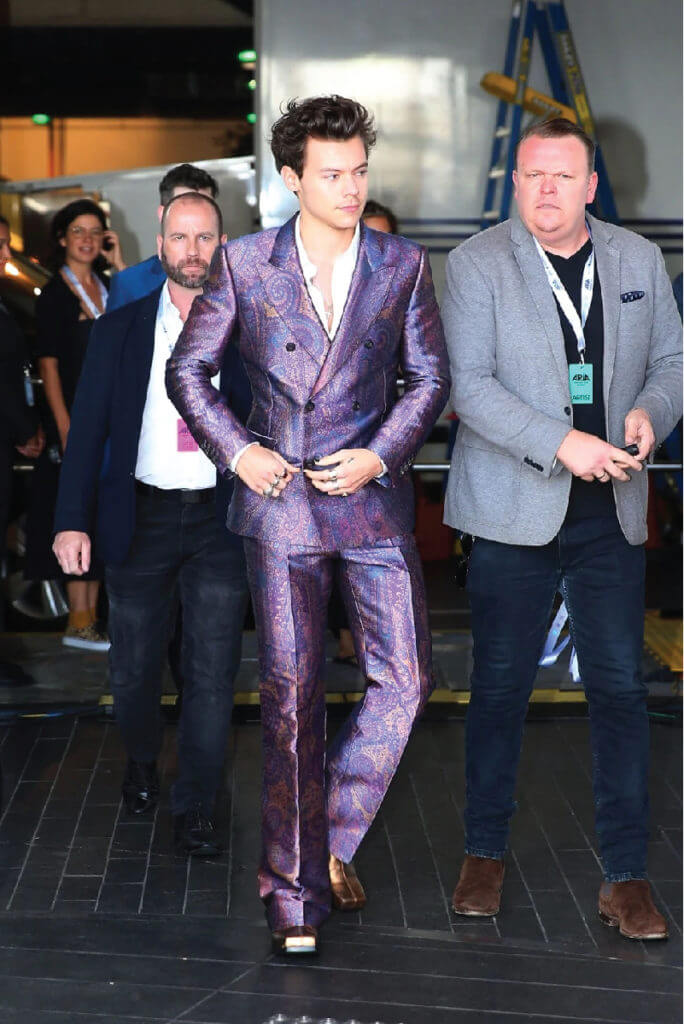 When one thinks of printed suits, Harry Styles's name is quite synonymous with it. Styles stepped out in the perfect combination of purple and paisley. His head-to-toe metallic look consisted of a paisley print purple two-piece with a white semi-buttoned shirt and bronze square-toed boots. Prints are in boys… Hop on it!
Colored Crooner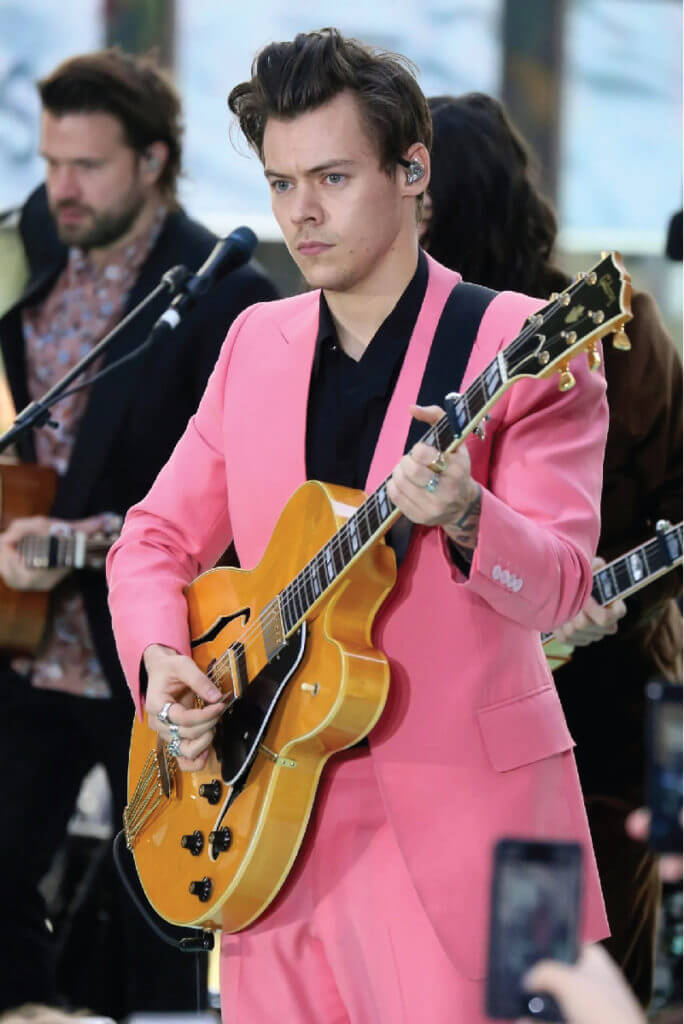 So simple yet so striking! Styles shares a love for colors and it is reflected in his style. Be it a canary yellow suit or multi-color pieces paired together. When he debuted this tailored pink suit onstage, the fans loved it. Needless to say, donning a pink and black outfit had his fans falling head over heels in love once again. Opting for a colorful suit is a bold statement that sets you apart from the crowd. So go for it!
Cool Blues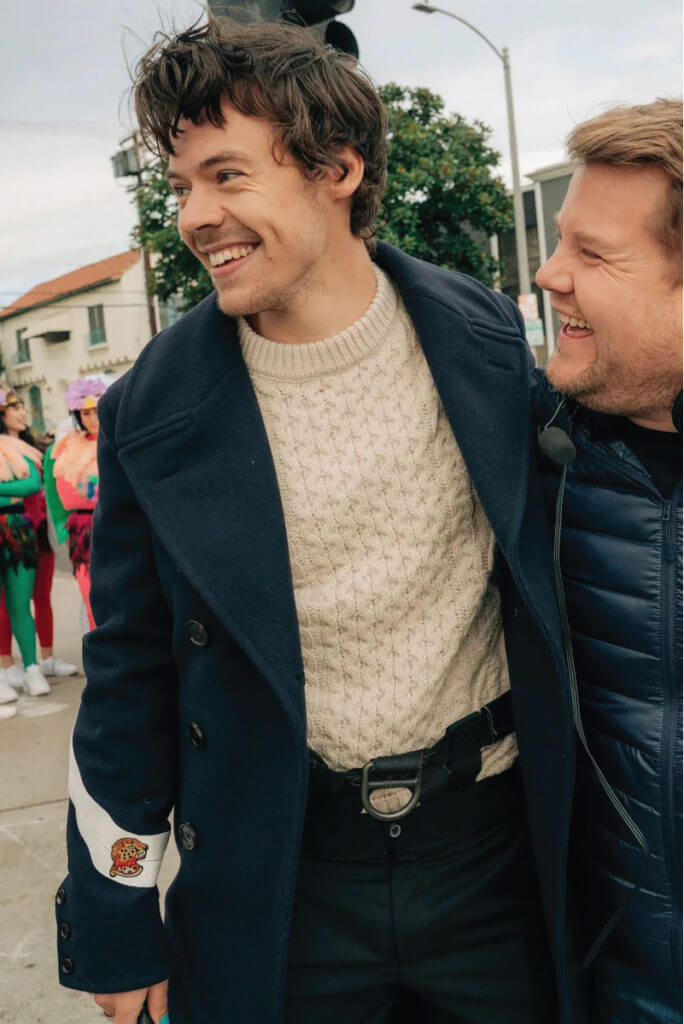 A cool winter breeze requires good layering to keep warm and that is a fail-safe trick for a stylish look. Styles here gives us a perfect example. The cozy navy long coat with a wide collar and a knitted pullover steal hearts away. So take a cue, an overcoat goes a long way! It not only looks good but also keeps the chills away!
---
Conclusion
To sum up, Styles is the king of suits. His event looks might be a little too risque for some but it is undeniable that his style is beyond compare. He's grown from a spunky boy band member into a true fashion icon and a Gucci favorite. There's no doubt that within the coming years his style portfolio will only get bigger and better.
There are far too many good looks swerved by the one and only Harry Styles and we couldn't list all of them so comment and tell us which ones do you love the most?
Ending with an easter egg, if you're someone looking for more street cred then pop on over and read the 10 best A$AP Rocky outfits for inspiration.
---