Pronounced "ot ku-tye", Haute Couture is the pinnacle in luxury fashion. It is French for "high sewing" or "high-dressmaking".
Haute Couture is the making of hand-crafted, exclusive custom-fitted clothing with high-quality fabric that is stitched together with high attention to detail. If you've watched the movie Crazy Rich Asians, you will have an idea of what we're talking about. It is one of the finest things that money can buy.
The History
Firstly, Haute Couture began when Charles Fredrick Worth (considered by many as the 'father' of Haute Couture) established a fashion house in France utilizing methods and processes that contributed to transforming a dressmaker into an artist which came to be known as the Fashion Designer.
The "Chambre Syndicale de la Haute Couture" now known as Paris's Fédération de la Haute Couture et de la Mode (FHCM) was established in the mid-nineteenth century to set standards for fashion designers to comply and earn the label of "Haute Couturier". Moreover, It included three cabinets – Mode Feminine, Mode Masculine and Haute Couture.
Haute Couture is also regulated by the French Ministry of Industry. They ensure that designers and brands continue to follow the standards that they have set and decide to withdraw the title if a house at any time fails to comply with the standards.
One can only think of them as the Fashion Police.
What does it take to make a brand "Haute Couture"?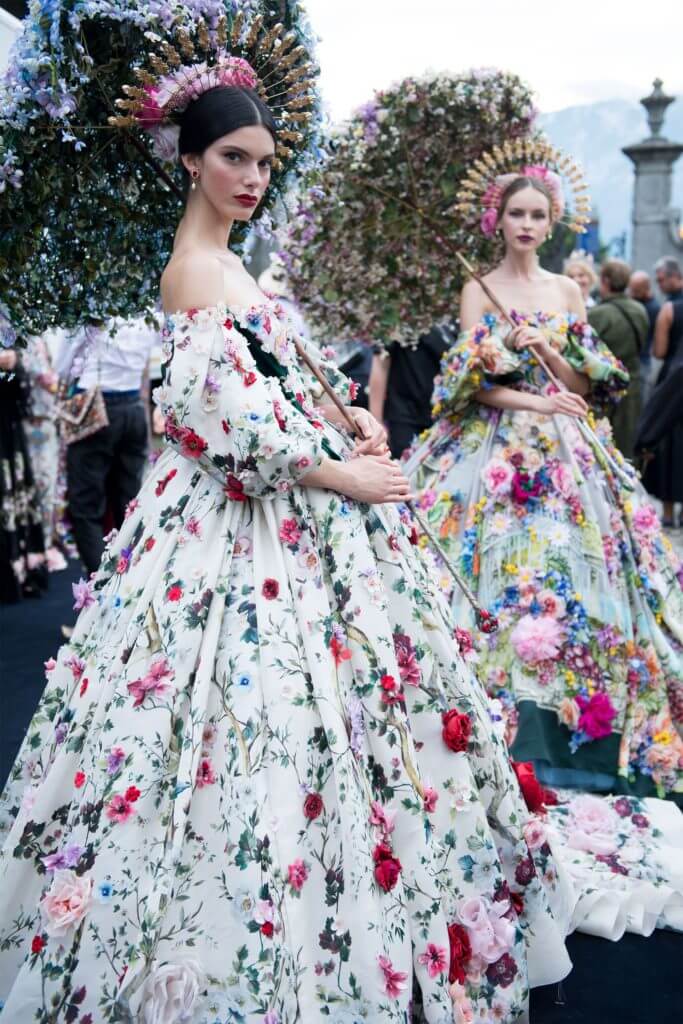 Earning the tile 'Haute Couture' is no easy task. Diamonds aren't formed easily and that holds true to making a house or brand 'Haute Couture'.
A fashion house or brand has to have a workshop or atelier in Paris with a minimum of fifteen staff and a minimum of twenty technicians working full-time with them.
They have to be able to design made-to-order clothes for private clients, with one or more fittings.
They have to present a collection of at least twenty-five original designs for both day and evening wear to the public, twice every year.
Once the house has been made eligible by adhering to the above rules. To get accepted into the voting process, the applicant has to be sponsored by one of the four voting members of the Chambre Syndicate – they are the CEO's of Chanel, Dior, Jean Paul Gaultier and Givenchy.
These fashion giants generate more than one billion dollars in revenue each year and employ over 5000 people with workers specialising in just one particular area such as embroidery, fabric cut, buttons, feathers, sequins or such.
When a fashion house complies with all of the above rules they may be permitted as any one of the members of Haute Couture.
The Official Members
There are currently fourteen official members. A few of these members include fashion giants such as Chanel, Dior, Givenchy and Alexandre Vauthier.
The Correspondent Members
They are foreign grand couturiers who do not show in Paris. There are nine correspondent members. Elie Saab, Miu Miu, Versace and Fendi Couture are popular correspondent members.
The Guest Members
Each season invitations are sent out to noted fashion houses to showcase their designs. If a house or brand has been invited for four consecutive seasons then they become a guest member. There are currently 101 guest members listed.
Who is Haute Couture for?
Considered the pinnacle of clothing, Haute Couture exclusively caters to the elite 0.001 percent of the population. That number is roughly around just 4000 people in this world. The majority of the clients are from East Asia and America. It is said that only 200 are regular customers out of these people. For example, Imagine having an entire show put up for you when you decide you need some new clothes. One can only attend an Haute Couture show if they've received an invitation. Invitations are sent out to the elite customer base these brands have cultivated for centuries.
It may feel like you're missing out on seeing some of the greatest works that human hands are capable of. Thankfully these shows are live-streamed on social media everyone can treat their eyes to this visual feast.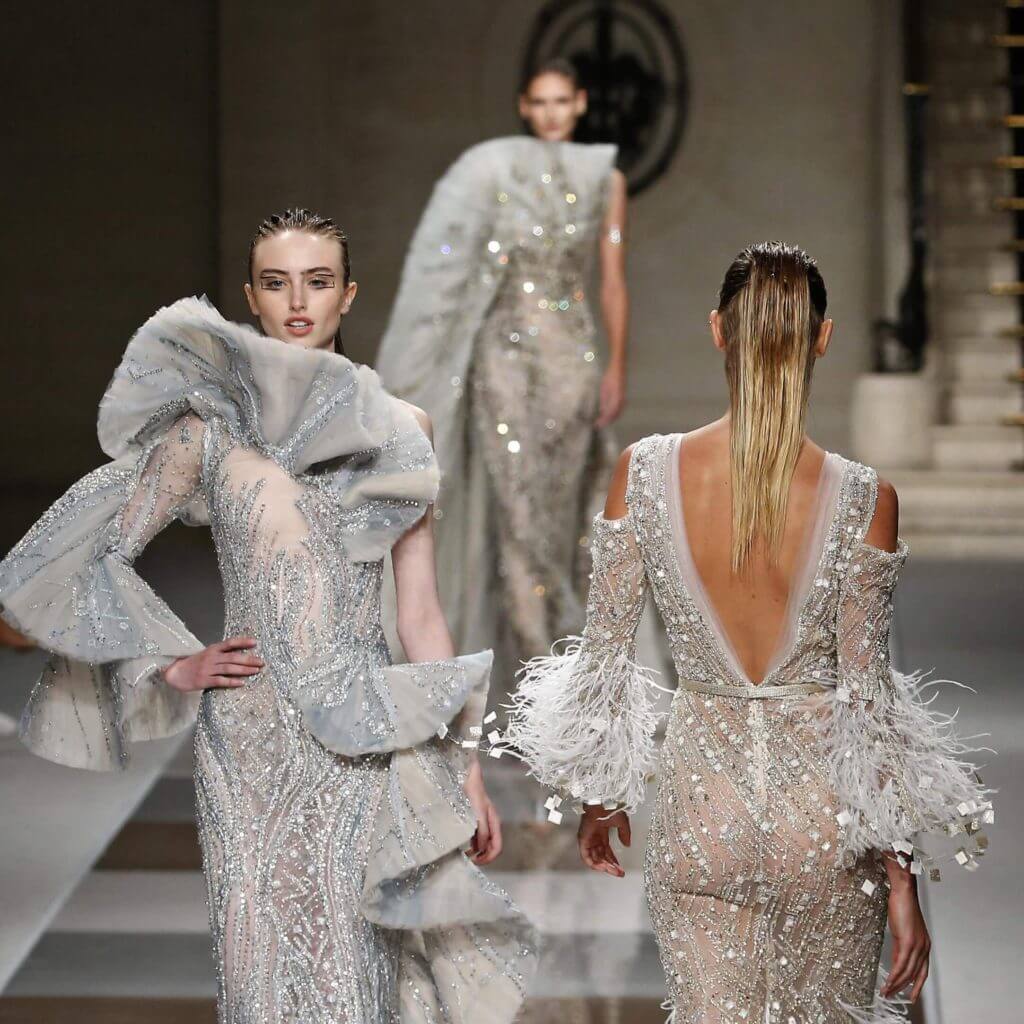 Another way Haute Couture has made its way into the public eye is by being showcased at events such as the Met Gala, Music Awards and Film Fare Awards where brands rent out some of their exquisite pieces to movie stars. This helps the brand or fashion house to spread their image to a wider audience. Honestly, no one is complaining as it's a win-win for everyone.
Price of Haute Couture Clothing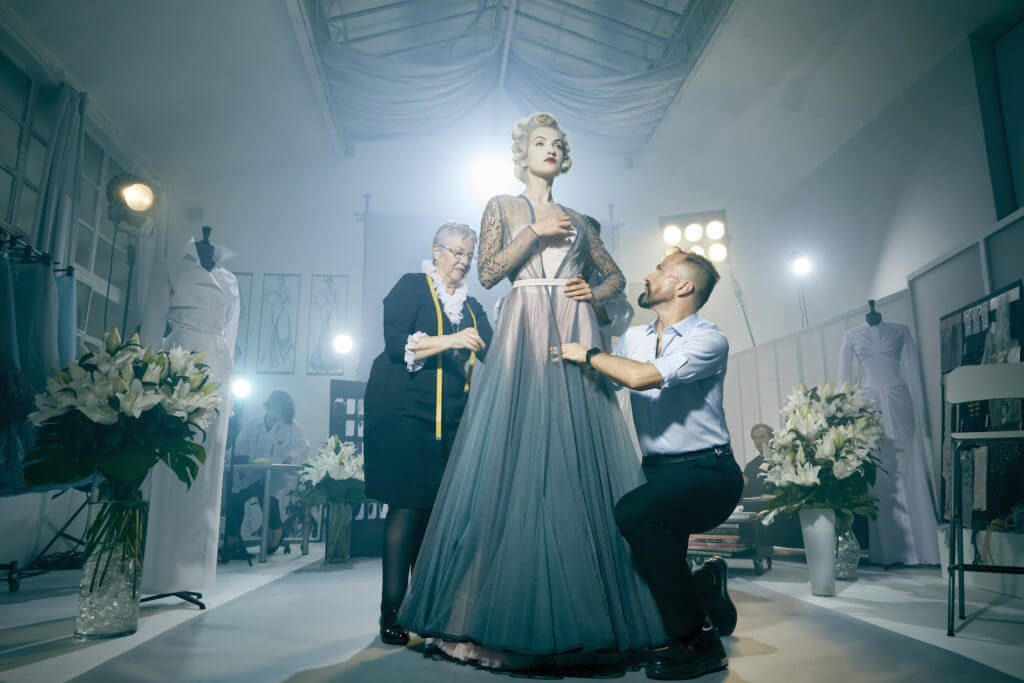 Most importantly, Designers don't cut any corners and strive to only produce the best. They are well aware of the creative and material freedom they possess and work towards achieving grandeur in its purest form. The clothes designed for clients are always made to order and take anywhere between 200 to 400 hours to make. It takes several fittings to finally arrive at the finished product as anything short of perfection just won't do. Nothing is spared to cost. Several yards of fabric will be used and there is no bar placed on the creative development of the clothes.
The clients know they are taking with them a unique work of art. The sky is the limit when it comes to the prices set for these clothes. Daywear pieces such as suits and blouses can start from anywhere around $20,000 while a dress with heavy detailing can cost around $100,000. Some clothing for special occasions such as evening gowns can cost five times more than that. Most importantly, There is also no type of clothing that is designed under the Haute Couture label.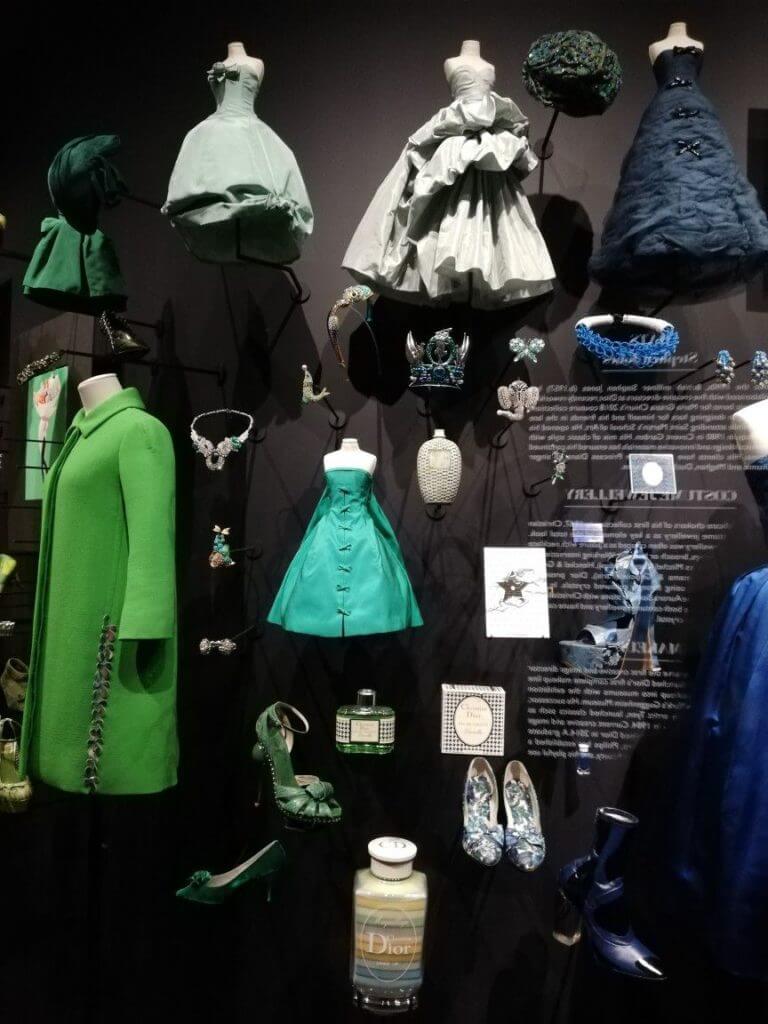 Be it beachwear, jewelry, formal wear, casual wear, nightwear – anything can be designed as per the clients' request. The client will be assured that they are taking with them a unique piece that is nothing short of a work of art.
Change in Haute Couture Culture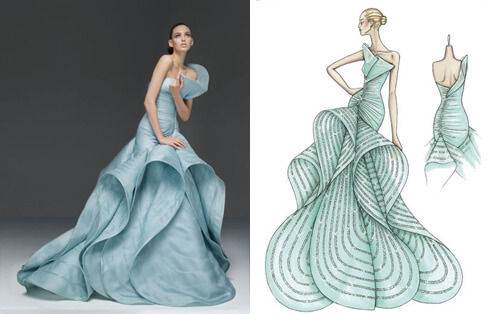 Haute Couture shows were previously held to design and sell the pieces that were created. But with the change in times they have evolved to only show case all that the designer can achieve and set a template. The client and designer then work together in achieving a custom piece that the client desires.
Certainly, Haute Couture had a very traditional style to the clothing that was made. Now it's including contemporary elements as well to include the younger gen-z audience. Designers have opened up their ateliers as the younger audience show interest in the making of the beautiful pieces of art that they get to wear.
Why is Haute Couture still prevalent?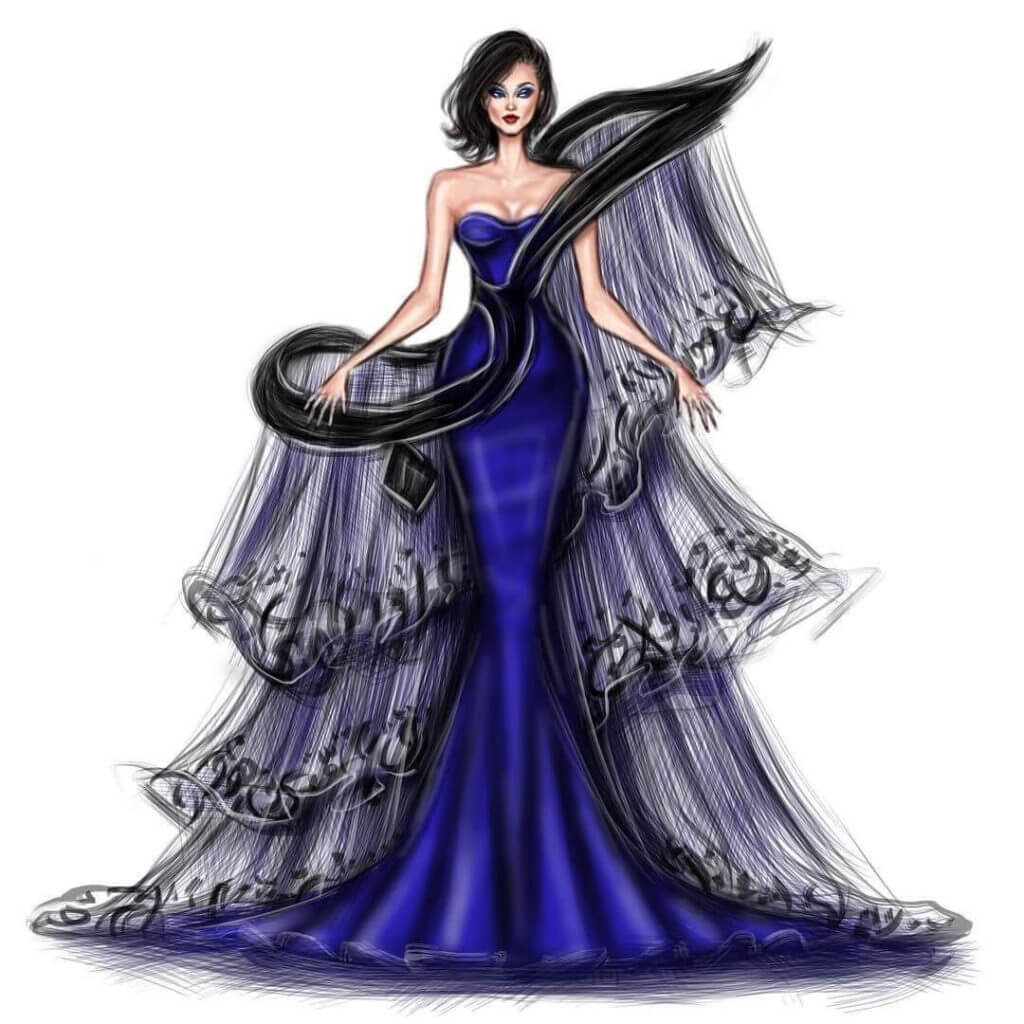 For instance, before the advent of televisions and any form of digital media it made sense that Haute Couture was presented for clients to visualise what they needed to buy so why is it still relevant even now?
Therefore, Haute Couture could be considered the research and development in fashion. The designs and techniques used later provide inspiration for ready-to-wear and fast-fashion collections.
It is a test to see what exactly can be achieved by the industries foremost designers when constraints such as cost and adherence to acceptance is removed. Haute Couture provides an independent space where creativity may be set free. It also helps in establishing a brand image that will not be achievable in ready to wear collections.
En Conclusion
In short, Haute Couture is nothing short of a labour of love.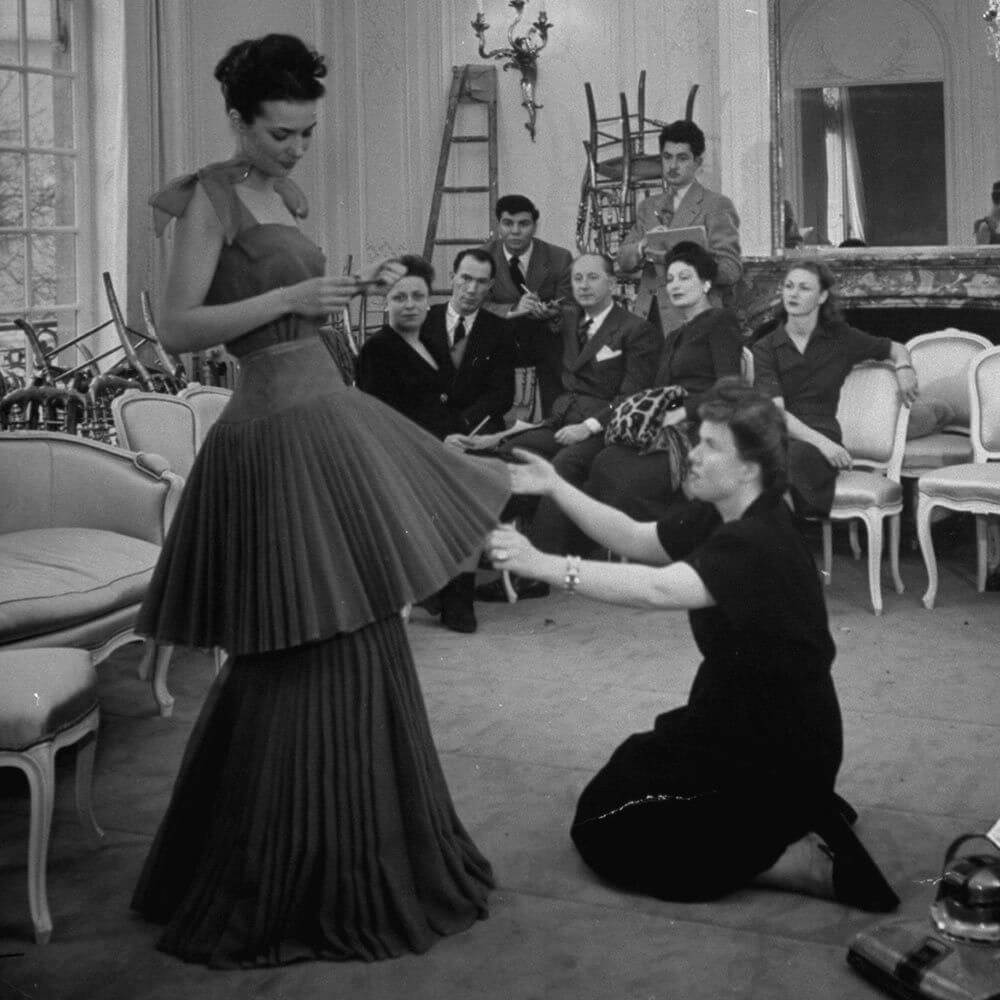 Haute Couture ensures that beauty continues to take shape in the form of luxe clothing.
Hope you enjoyed reading this article. Please feel free to share your thoughts and opinions in the comments section below. Follow this space to know more about fashion. Thank you for your time.
---