The year 2020 and 2022 saw the onset of many aesthetics, be it cottagecore or soft girl/boy, normcore or others but none made it as big as Dark Academia. If you've spent any time scrolling social media this past year, then you've probably come across a post under the trending hashtag, #DarkAcademia.
With numerous posts on various social media platforms like Twitter, Tumblr, Tiktok and Instagram, it is hard to believe that before the pandemic nobody knew what it was. Now, don't be mistaken, it's not like dark academia fashion did not exist before. It did and it was popular amongst a handful but it wasn't a trend that everyone wanted to be a part of.
Dark Academia has been fast to take traction amongst the youth of today. It is only fair that one understands the What and the How of the trend taking the world by storm.
The WHAT
DarkAcademia : Rise of Scholars and Artists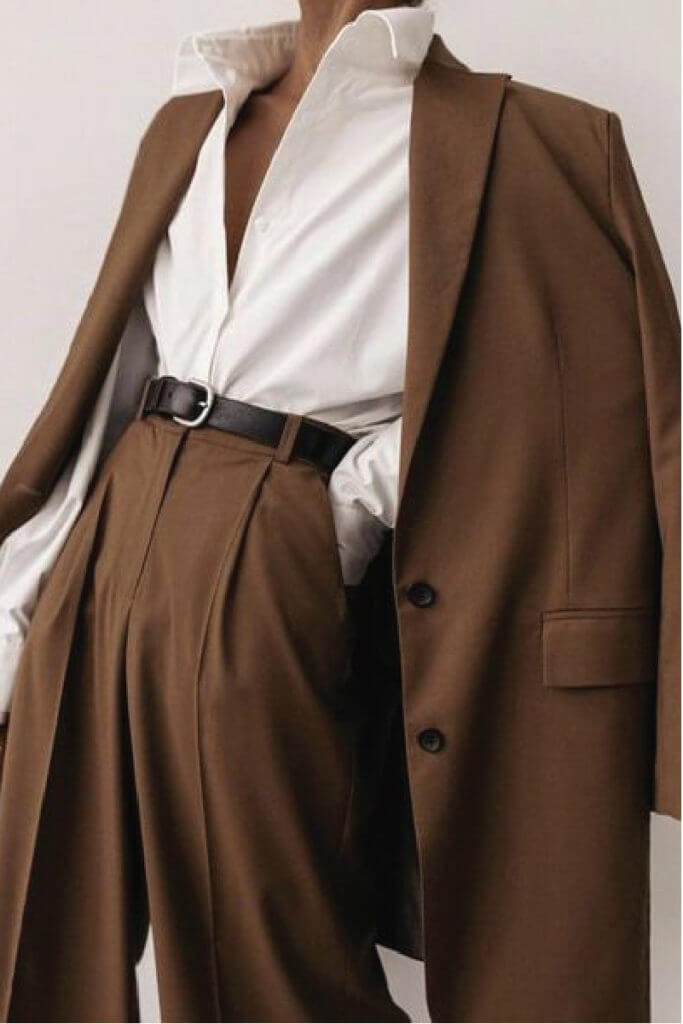 What exactly is Dark Academia?
To put it plainly, it is an aesthetic style that draws its inspiration from classic Greek art forms. The love of literature and architecture and as the name suggests, a passion for academics play a huge role in recreating this aesthetic. With it comes the deeply rooted infusions of gothic elements and death as embellishments. It is dedicated to bringing forth the culture of art while taking cues from classic literature and leading up to a path of self-discovery.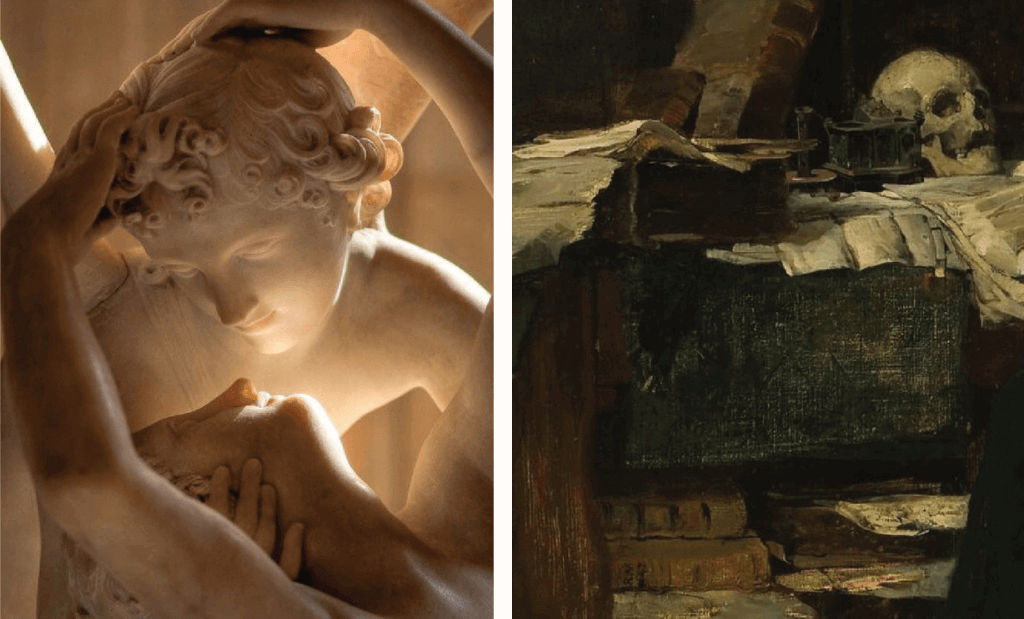 On its surface, it seems like a mere trend to fantasize about but oh, it is so much more! It even has a fandom website!
It takes in influences from the renaissance, baroque, neoclassical and victorian era arts. Some of the most reblogged and shared visuals include paintings and sculptures from these eras.
Aesthetes and their obsession
What started as a brainchild of time and people on social media became a whirlwind of blazers with elbow patches, silk shirts, tweed trousers and a plethora of cardigans and trenchcoats. It brought in a sense of comfort and nostalgia for a time that people may not have lived through but wanted to embrace.
This increasingly viral fashion aesthetic takes cues from period drama movies, books and even music and draws in people with its soothing color palette. Ralph Lauren's Fall/Winter collection for 2016 became quite synonymous with dark academia fashion.
What followed was a spree of millions of Instagram posts and the popularity of this dark and moody aesthetic. It garnered a lot of praise within the LGBTQ community for its androgynous looks but with praise pouring in from around the world, criticism does not lag far behind.
Dark academia aesthetic has been criticized for romanticizing elitism and for being eurocentric in its characteristics however it was reclaimed by people. Lovers of DA (dark academia) argued that while it may have picked characteristics from a historically white, western literary canon, it has more than enough potential to be interpreted by people in different ways. People then started contributing content of how dark academia looked from their eyes.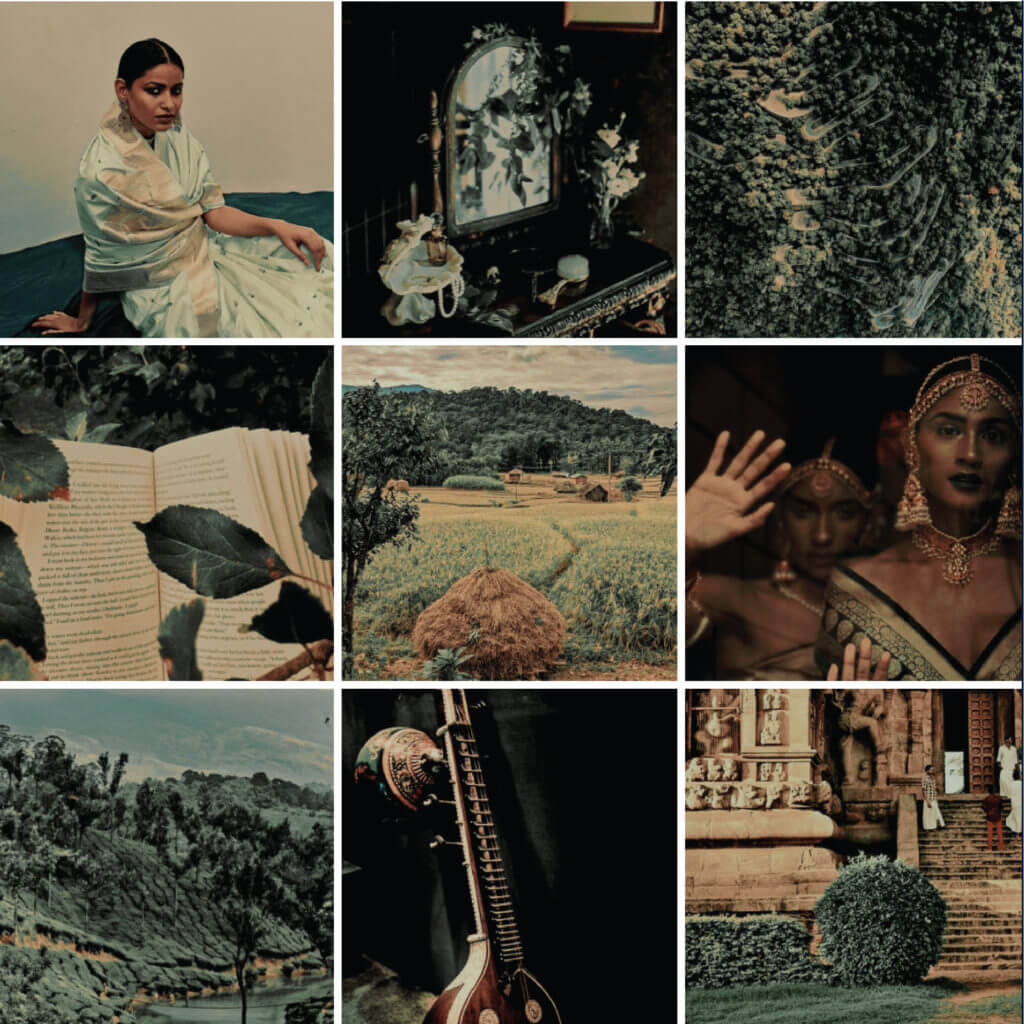 The HOW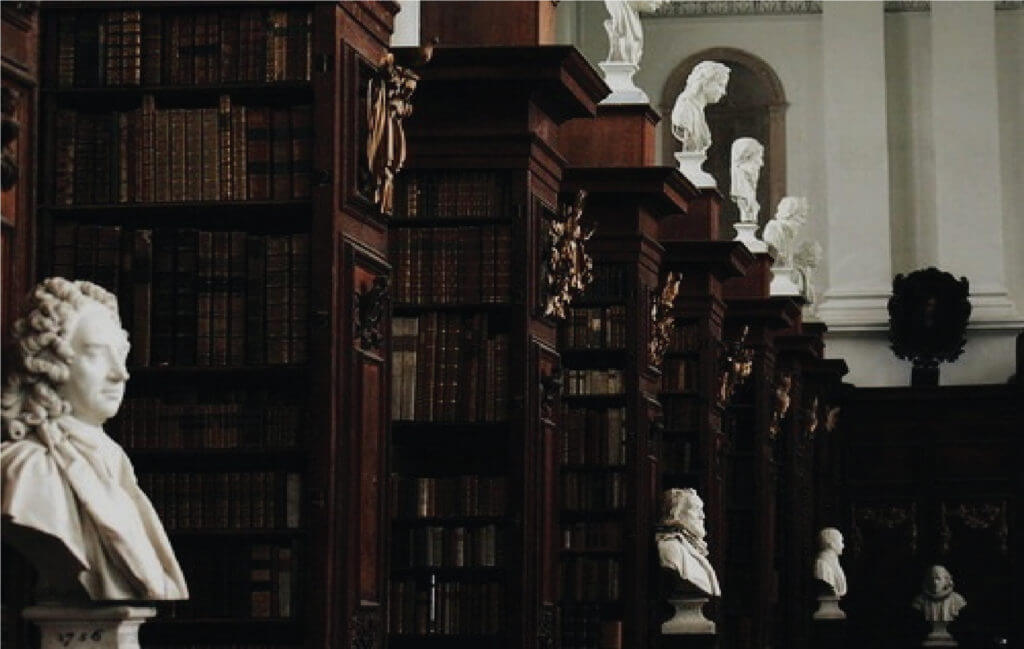 Let us paint… well describe a picture for you!
If you imagine walking down column corridors as a classical melancholic tune drowns out the noise of chaos and commotion nearby or if you fantasize about reading first edition novels in gothic architecture mansions with a warm cup of coffee by your side then you might be a perfect fit for this style.
Cheat tricks to the perfect fit!
So now that you've figured out that you are indeed the type of person that wants to escape into their favorite novels and period drama movies and are on your way to living a life recreating the vibes of 19th-century English ivy league schools. Here are a few tricks that you need to know for your perfect dark academia fashion wardrobe.
Let's start top to bottom, shall we?
Dark Academia Wardrobe Guide
TOPWEAR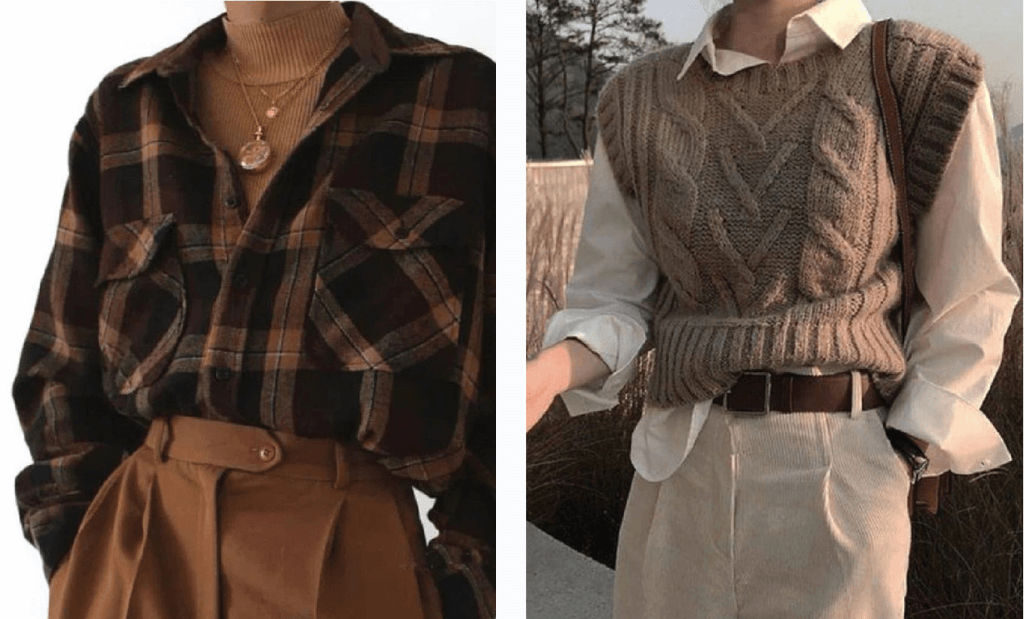 For an outfit to fit into the dark academia aesthetic it should be studious and oozing with elegance. So find your best picks of polo shirts, turtlenecks, breezy blouses and shirts. For the colder weather, pieces like sweater vests, jumpers and pullovers play an important role. Find quality pieces in earthen tones and get into the spirit!
If you're more inclined towards dresses then fret not! Go ahead and make room for a-line, button-down or drop-waist dresses in your closet!
BOTTOMWEAR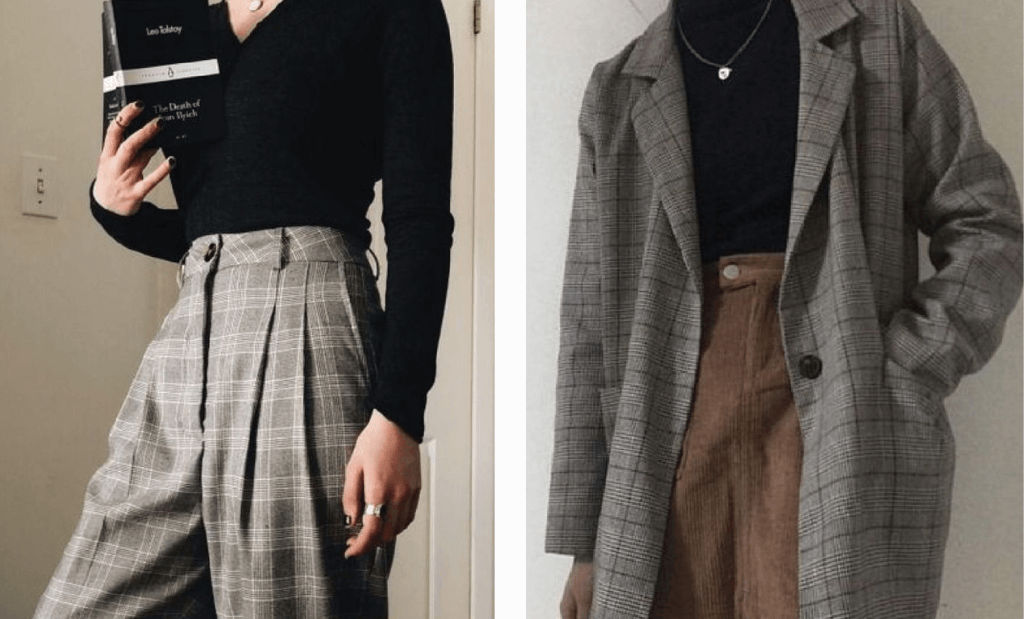 High rise is a must. It's almost like a rule and you cannot rebel against it! Invest in high-waisted trousers and dress pants. Tweed and plaid remain a people favorite for this aesthetic. While straight fit, ankle-length cigarette pants seem to be essential, one may also opt for wide-legged trousers. For a warmer day out, a pair of shorts make for a pretty piece for your summer dark academia fashion.
If skirts are more your style, the DA aesthetic has much to offer. Take your pick between mid-length or long skirts, pleated or pencil skirts. Plaid and straight fit woolen skirts take center stage quietly supported by the lovely pinafores which have become increasingly popular. Choose neutral shades and darker tones to truly embody the dark academia fashion sense.
OUTERWEAR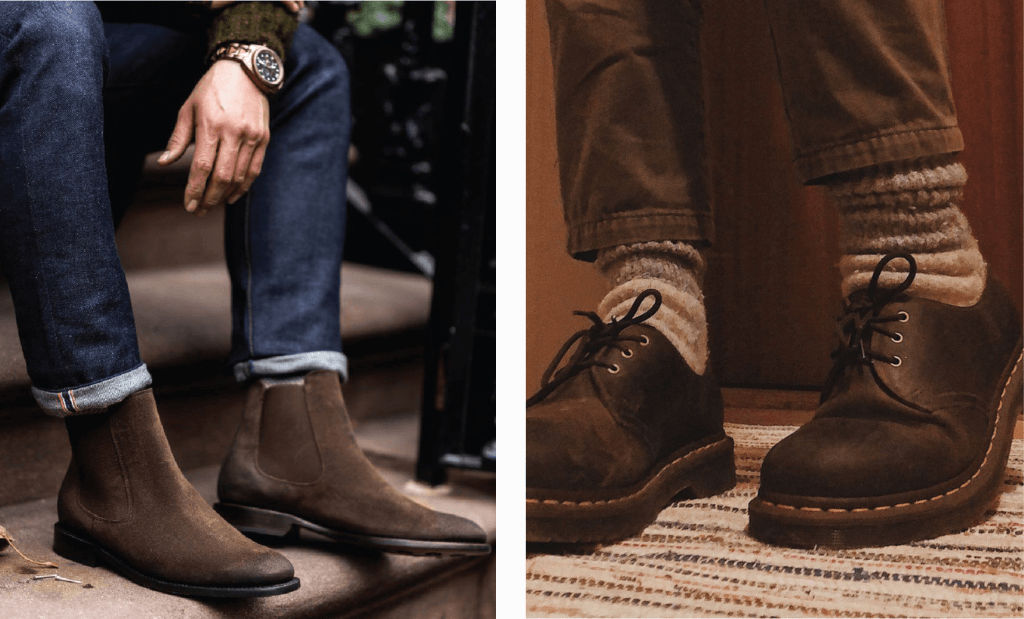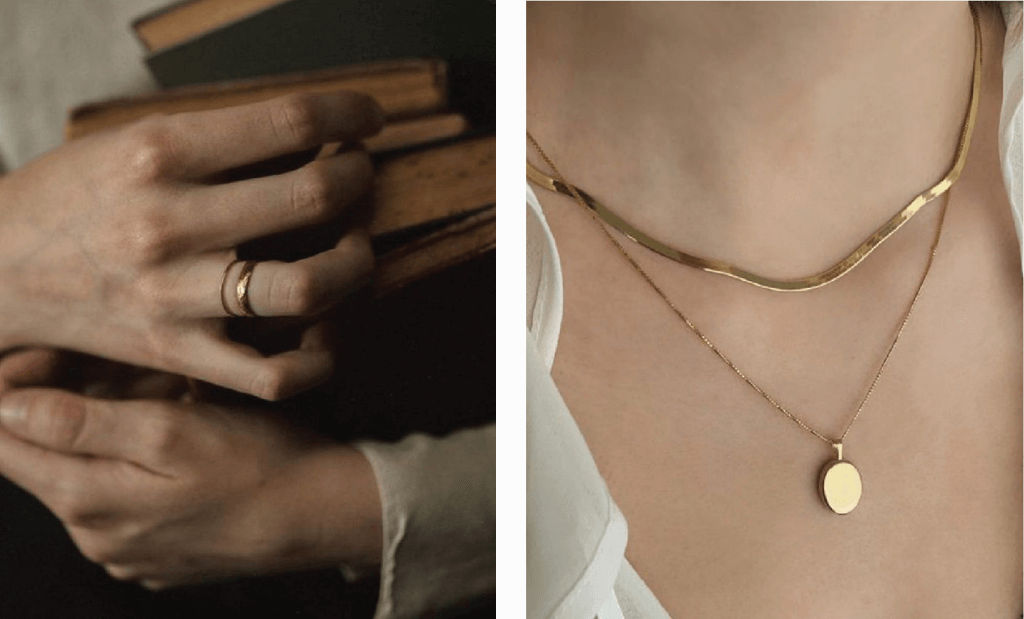 Dark academia fashion brings a great opportunity to layer your favorite pieces. Top picks include waistcoats, blazers and suit jackets. Let the cardigans, overcoats and trenchcoats save you from the windchills.
SHOES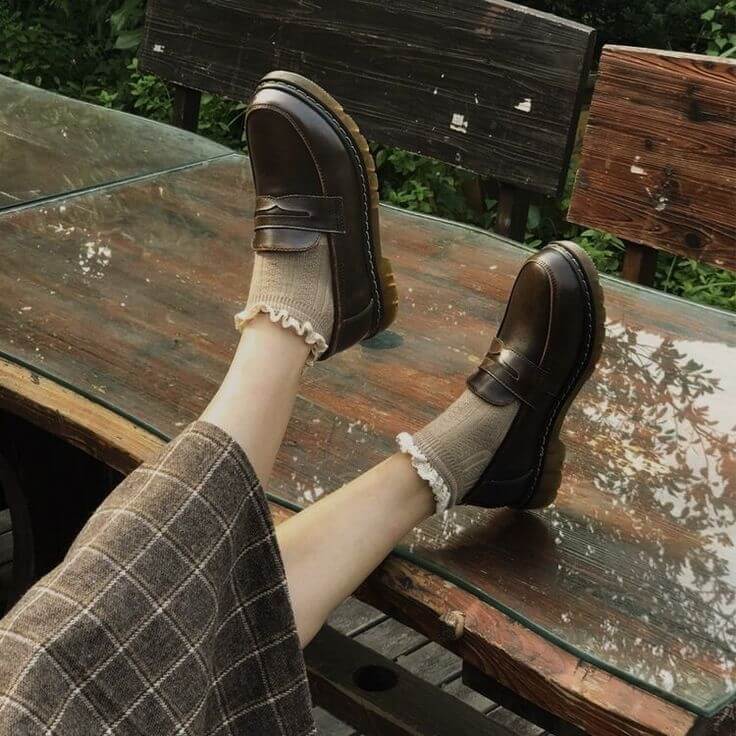 Pair shoes that are formal looking. A few favorites include oxfords/brogues, loafers, Dr. Martens, mary janes or Chelsea boots. Avoid tall heels and opt for a shorter heel instead to ace the look!
For the final touch… ACCESSORIES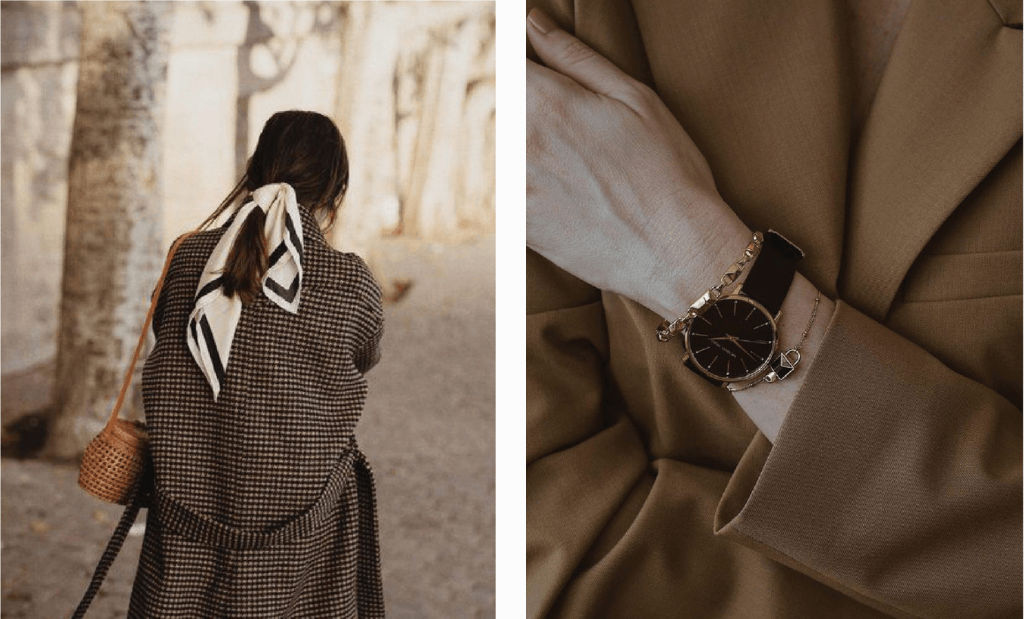 No outfit is complete without the right accessories. It is the will of the fashion deities above so find the right partnerships for your ensemble! The best advice we could give you is to keep it simple, keep it elegant and keep it minimalistic. Lightweight silver and gold jewelry not only looks chic but also greatly complements the picture we're trying to paint. Opt for brooches and simple rings alongside the necklaces and carry a satchel for your necessities!
Undone loose ties and sweaters draped over shoulders make for a laidback, chilling at the cafe vibe and we're all for it! Pro tip… Silk scarves are in trend and they totally fit this aesthetic! A must-have to be honest.
Remember, don't walk out with a smartwatch adorning your wrist, keep in theme and put on a classic leather strap watch!
On an ending note…
There you have it, The Ultimate Guide to Dark Academia Fashion 2022. Like any other trend, it has seen its fair share of praise and criticism but needless to say it is thriving!
For how long? Well, only time can tell. As all trends do, there will come a day when it loses its traction and only a handful of people still follow it, perhaps only those that originally loved it or perhaps it is here to stay?
The final verdict from our side remains that it is an incredibly beautiful trend to hop on board! Let us know in the comments below if you think dark academia is here to stay and whether you're going to try it!
If you liked reading this then check out the feature on Y2K fashion for some 2000s looks inspo!